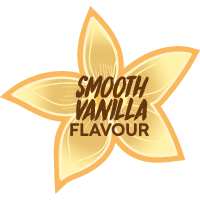 Bioglan Superfoods Digestive Boost is a microbiome-friendly blend including live bacteria, fibre and digestive enzymes. Each serving contains 500 million live cultures, and inulin which is a fibre naturally found in vegetables such as chicory. Digestive Boost also contains nettle leaf, dandelion, ginger and turmeric, along with calcium which aids the function of digestive enzymes in the gut. All of these ingredients are blended with a delicious natural vanilla flavour, so you can easily add a Digestive Boost to your daily routine.

Stir 1 teaspoon into a glass of cold milk of your choice for a quick and easy fix.

Whip up a gut-friendly smoothie by adding a teaspoon into your favourite recipe.

Get creative and add to porridge, yoghurt, or cereal or try our suggestion below.