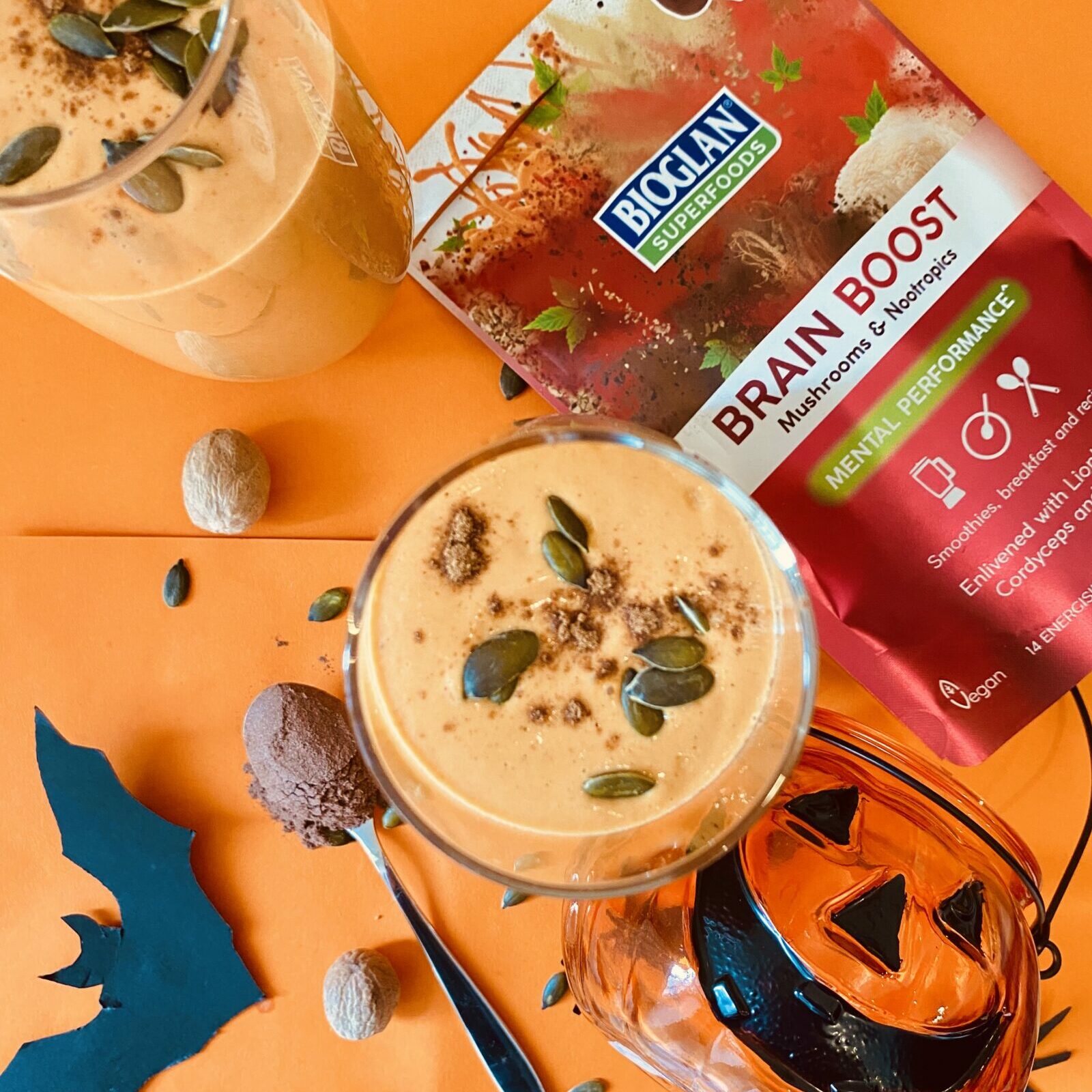 Pumpkin Spiced Smoothie

2

5 Minutes
Do you relish the velvety taste of pumpkin pie? Picture scooping out that spiced goodness and giving it a whirl in the blender with Bioglan Superfoods Brain Boost. The result? A Brain Boost Pumpkin Spiced Smoothie that's as nourishing for your mind.
Ingredients
Buy ingredients online at your selected retailer
5g of Bioglan Superfoods Brain Boost
1 cup (227g) canned pumpkin puree (not pumpkin pie filling)
1 cup (227g) whole-milk, plain Greek yogurt
1/4 cup (60ml) unsweetened almond milk
1/4 cup (60ml) mango-orange juice blend
2 tablespoons maple syrup
1 teaspoon vanilla extract
1/2 teaspoon pumpkin pie spice
1 1/2 cups (217g) ice cubes
Method
Combine ingredients in a blender and blend until smooth, stopping to scrape down the sides of blender once or twice. Serve immediately. Enjoy!