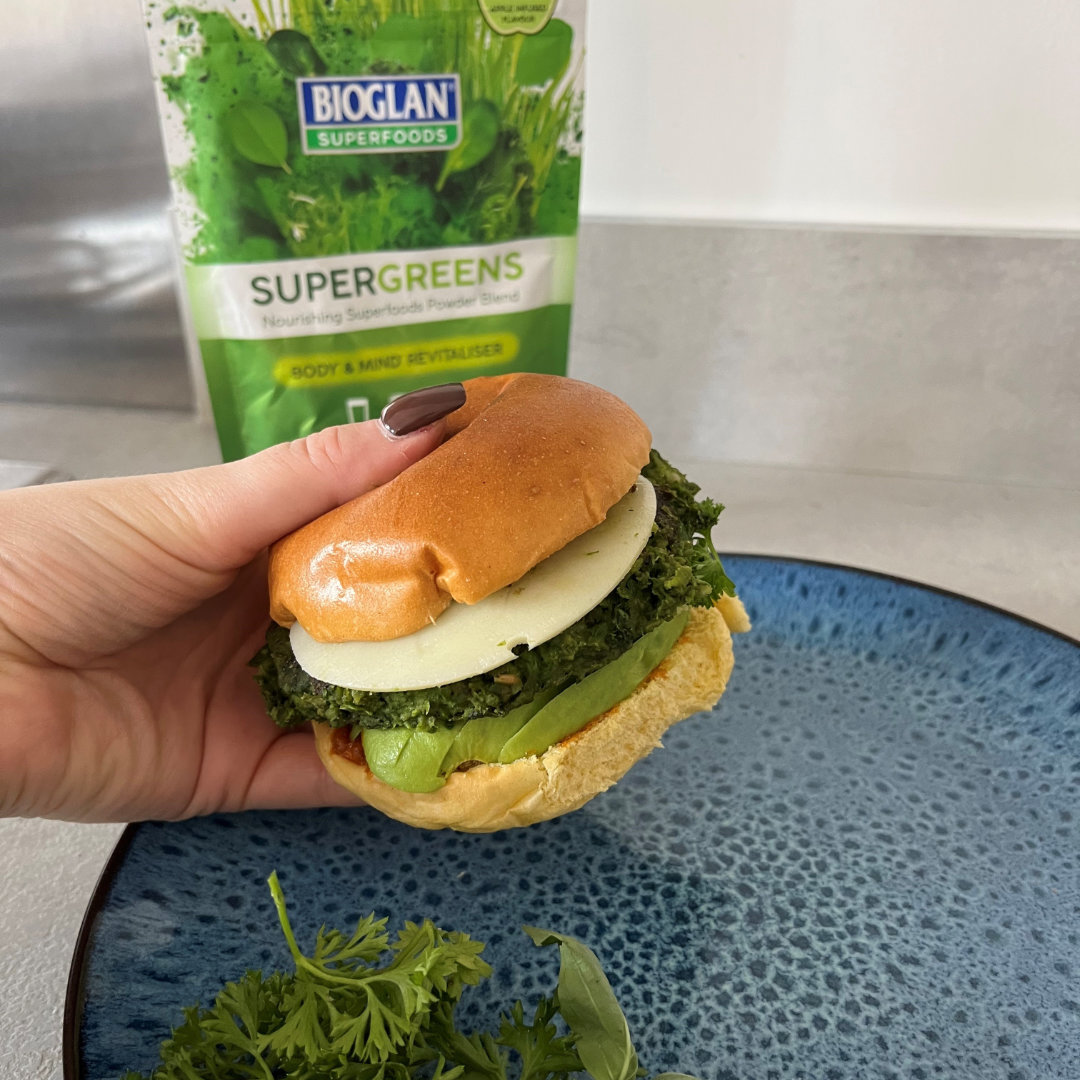 Green Bean Burger
with Supergreens

4

Thirty Minutes
Looking for some meat-free meal inspiration or simply looking to add more greens to your weekly meals? This vegan burger packed full of greens including our Supergreens blend could be just what you're looking for!
Ingredients
Buy ingredients online at your selected retailer
For the patties:
½ chopped onion
30g oats
30g spinach
30g parsley
30g basil
2 tsp Bioglan Superfoods Supergreens
60g peas
½ can butter beans
Salt & pepper to taste
For the burger:
Vegan Mozzarella
2 bread rolls
4 tsp of sundried tomato pesto
1 avocado
Salad leaves of your choice
Method
1. Boil the peas in water until cooked. Leave them to cool or run them through cold water to cool.
2. Blend together the oats and chopped onion. Add spinach, parsley, basil, peas, butter beans, Bioglan Superfoods Supergreens and salt & pepper and blend until smooth.
3. Shape the mixture into burger patties.
4. Add some oil to a pan and place the patties on to cook at a medium heat. Cook on each side for approx. 4 minutes.
5. Add the vegan mozzarella onto the patties for the last minute of cooking.
6. Toast your bread roll.
7. Build your burger with the roll, 2 tsp of pesto, some avocado and leaves of your choice. Enjoy!