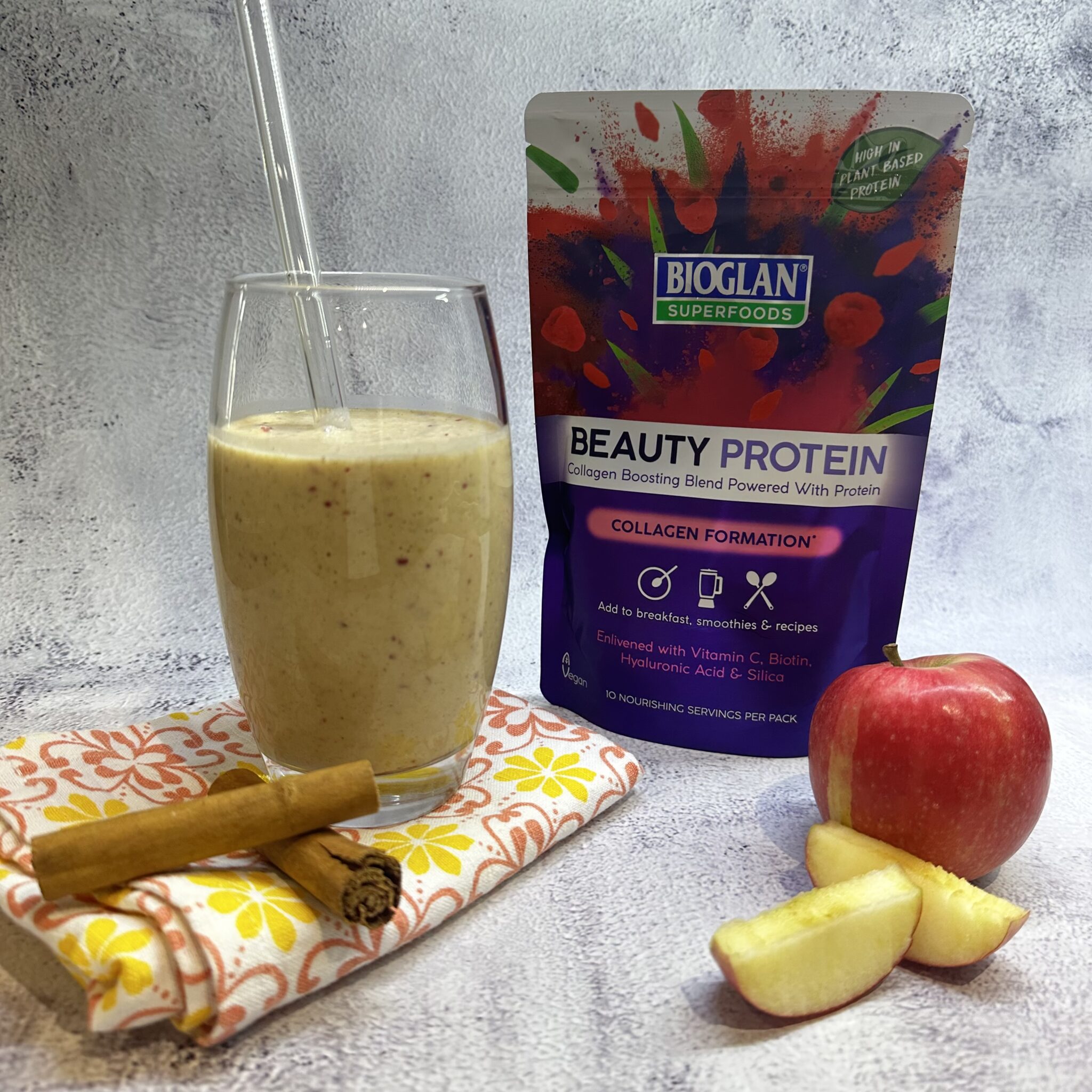 Apple Pie Smoothie
with Beauty Protein

1

Five Minutes
Do you love the sweet filling of an apple pie? Imagine scooping this out and blending it up with our Beauty Protein powder to create the perfect apple pie smoothie!
Ingredients
Buy ingredients online at your selected retailer
1 tsp Bioglan Superfoods Beauty Protein
2 Medium Pink Lady Apples
¼ cup Almond Milk
¼ cup Rolled Oats
½ tsp Vanilla Extract
1 tsp Cinnamon
½ cup Plant Based Yoghurt
1 tbsp Maple Syrup
Method
1. Slice your apples into slices/small chunks and add to your blender, followed by the remaining ingredients and blend until combined and smooth.
2. Pour into a glass and serve or keep in the fridge until ready to enjoy!