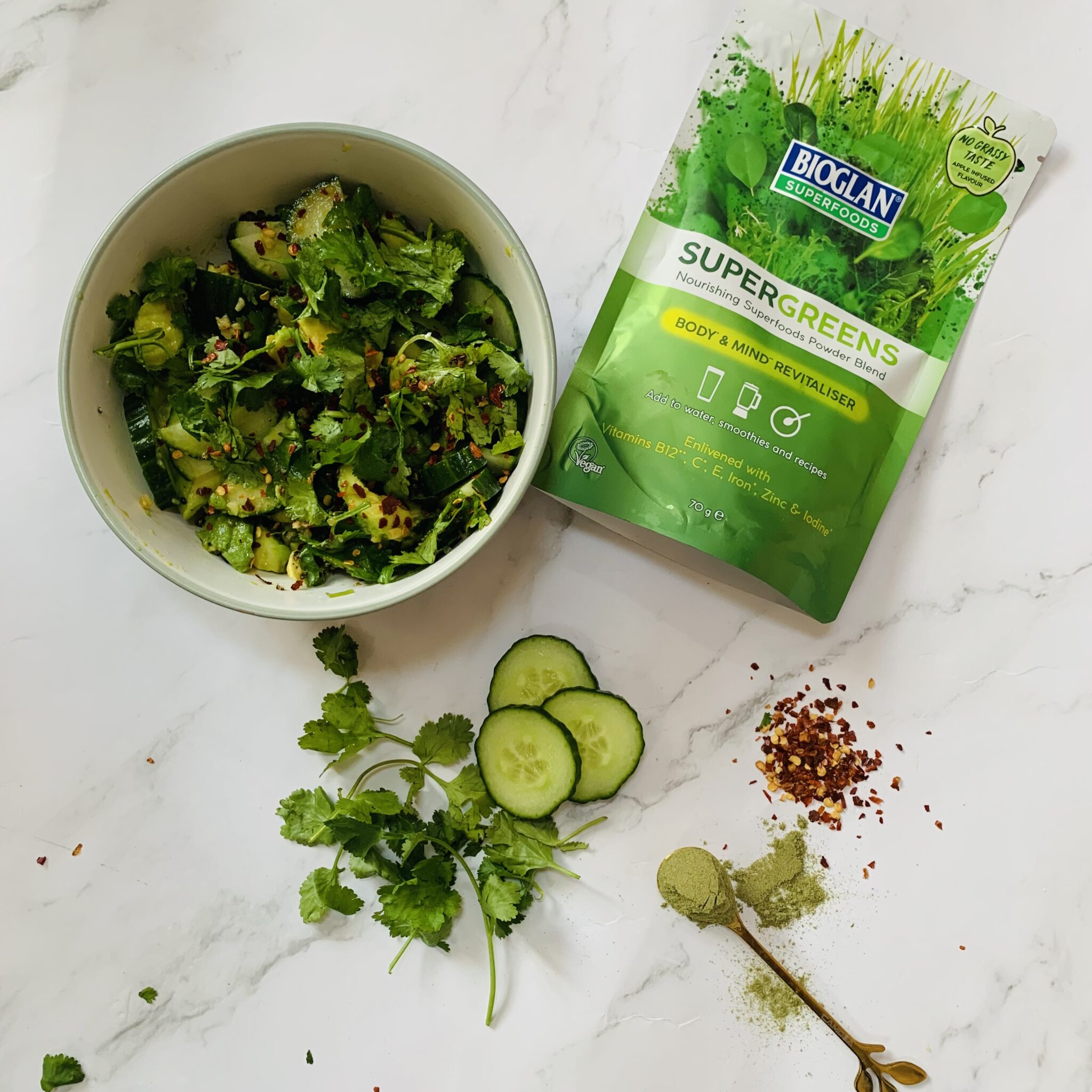 Spicy Cucumber Salad
with Supergreens

1

Ten Minutes
Nourish your body with this tasty Spicy Cucumber Salad, packed with our nutritious Supergreens blend, bursting with Kale, Spirulina, Wheatgrass and Chlorella.
Ingredients
Buy ingredients online at your selected retailer
½ cucumber, diced
1 avocado, diced
1 handful of coriander, chopped
½ clove garlic, crushed
1 tbsp avocado oil
1 tsp apple cider vinegar
1 lemon, juiced
½ tsp sea salt
½ tsp black pepper
¼ tsp crushed chilli flakes
1 tsp Bioglan Superfoods Supergreens
Method
1. Chop the cucumber, avocado and coriander and add to a bowl.
2. For the dressing, add garlic, avocado oil, lemon juice and apple cider vinegar together and pour over the salad.
3. Season with salt, pepper and crushed chilli flakes.
4. Add the Bioglan Superfoods Supergreens and mix well. Enjoy!