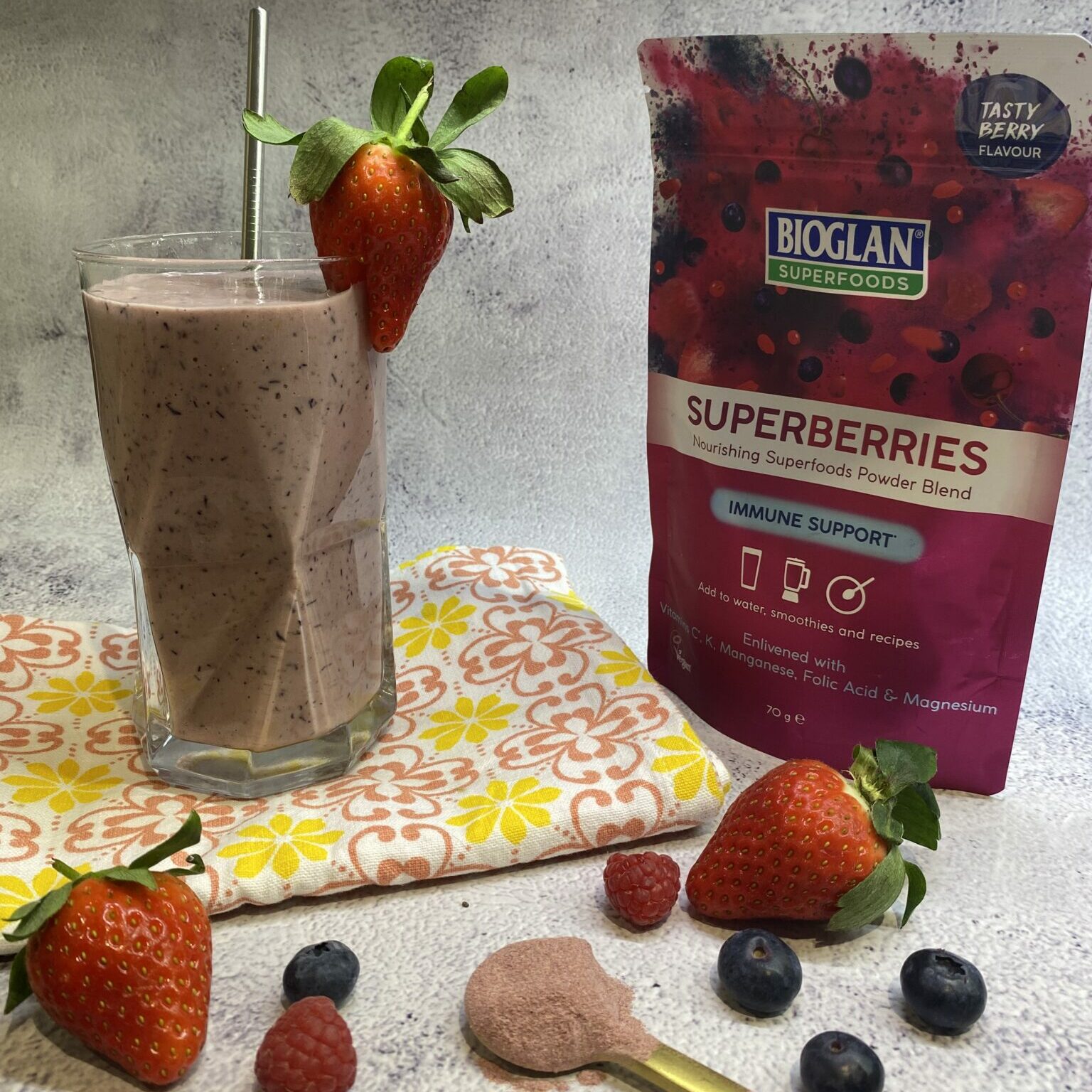 Peanut Butter Berry Smoothie
with Superberries

1

Five Minutes
Kick start your morning with a nourishing superfood blend in this tasty Peanut Berry Smoothie. Superberries includes goji, acai, pomegranate and coconut water for a burst of goodness!
Ingredients
Buy ingredients online at your selected retailer
1 cup of Oat Milk
2 cups of fresh berries – Strawberries, Raspberries and Blueberries
1 Banana
2 tbsp Peanut Butter
1 tbsp chia seeds
1 tsp Bioglan Superfoods Superberries
Method
1. Add the oat milk, fresh berries, banana, peanut butter, chia seeds and Bioglan Superfoods Superberries to a blender and blend for two minutes until the mixture is smooth and combined.
2. Service into a chilled glass and enjoy!