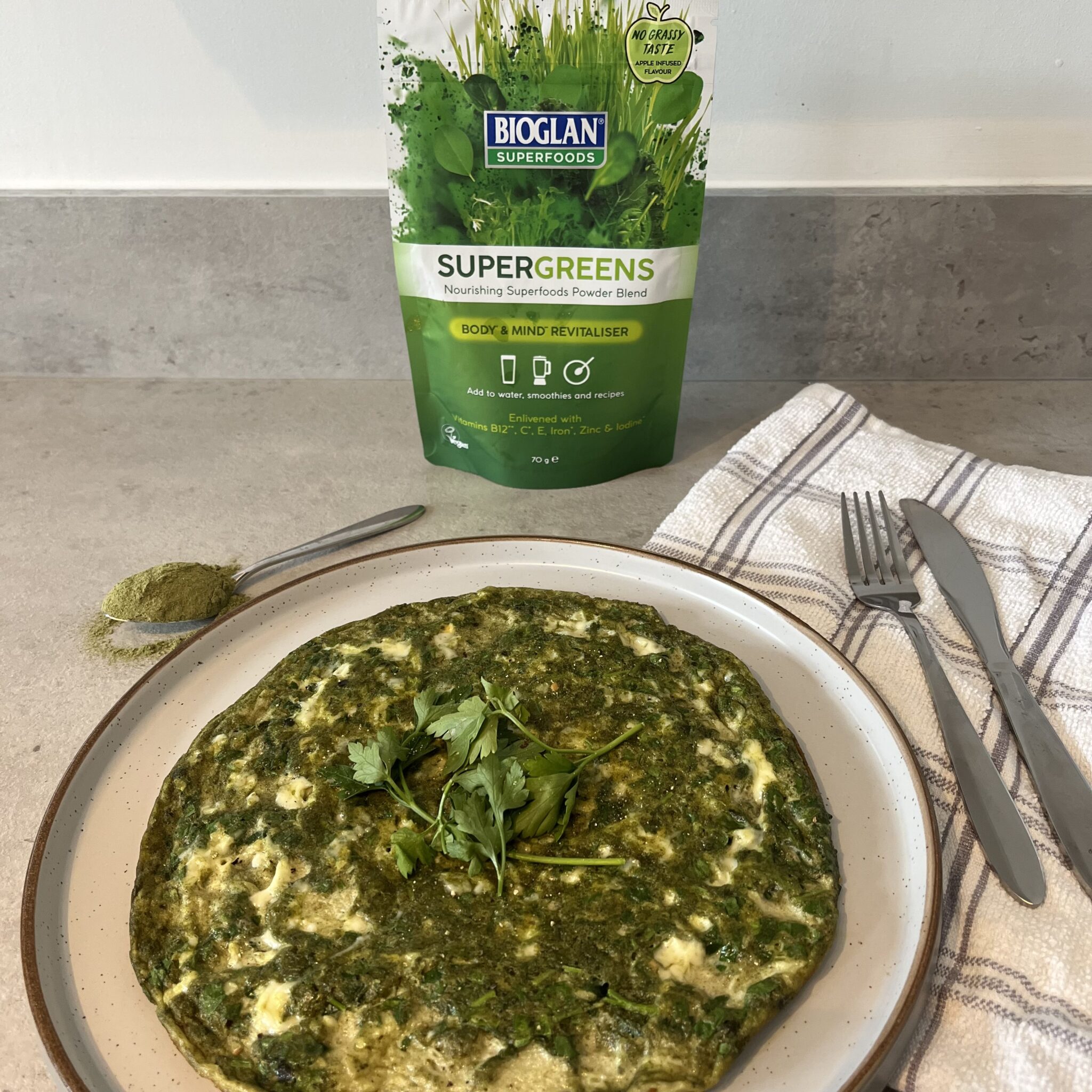 Pesto Omelette
with Supergreens

Serves 1

Ten minutes
This pesto omelette is healthy twist on a simple recipe, and is a great option to add to your lunch ideas bank. It is filled with nourishing greens, with a helping hand from our Supergreens
which is rich in vitamin B12 for healthy psychological function.
Ingredients
Buy ingredients online at your selected retailer
2 eggs
100ml milk
1/2 tsp salt
1/2 tsp black pepper
1 tbsp wholegrain mustard
1 tbsp pesto
1 tsp Bioglan Superfoods Supergreens
30g grated cheese
5 medium spinach leaves, finely chopped
Small bunch parsley, finely chopped
1/2 tbsp oil
Method
Turn the grill onto a high heat. In a bowl, whisk the eggs, milk and salt and pepper. Add the rest of the ingredients and stir to combine. Heat the oil in a small fry pan, add the omelette mixture and cook for approximately 3-4 minutes until the bottom is cooked. Place under the grill for a further 2-3 minutes until cooked and brown on top. Serve immediately and enjoy!