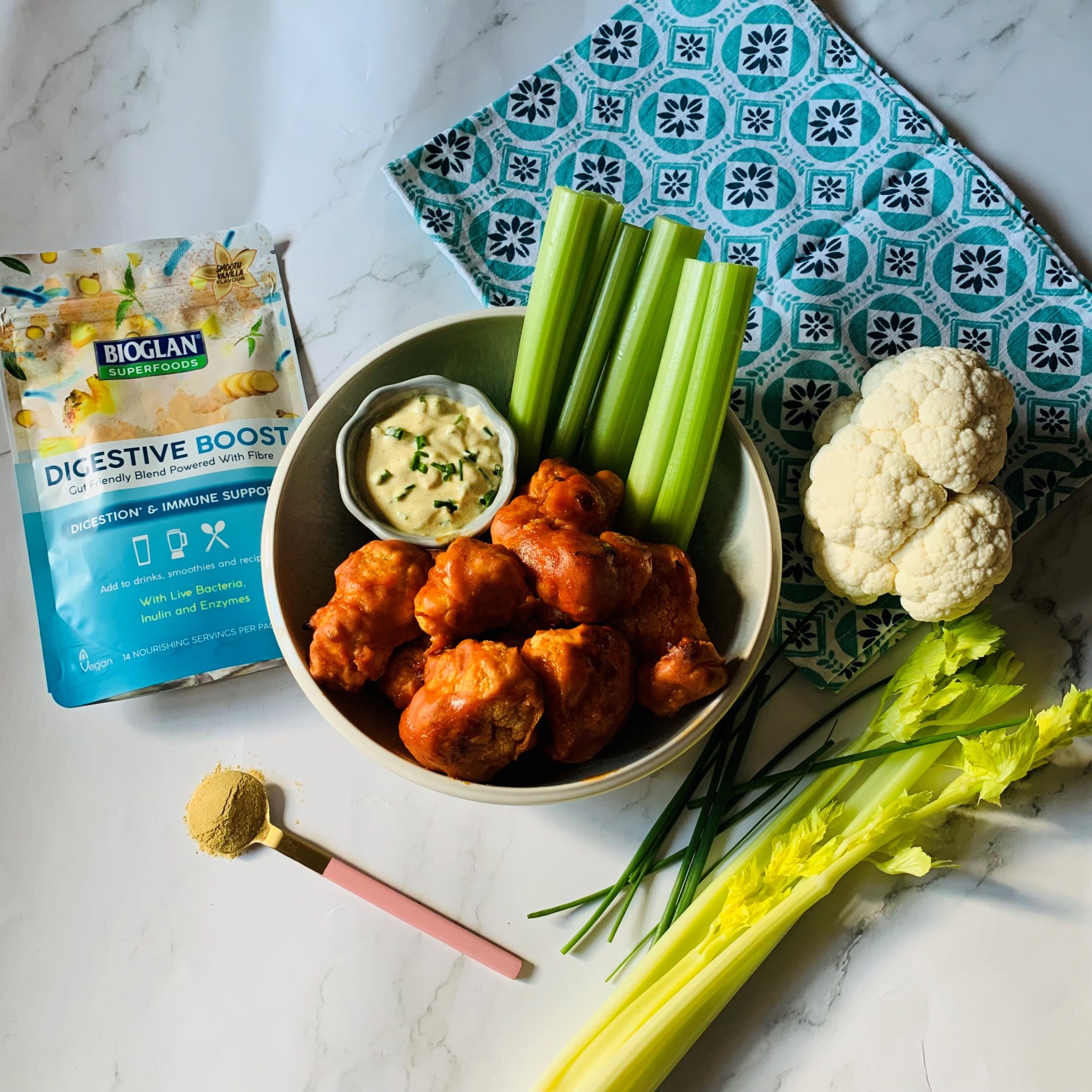 Buffalo Cauliflower
with Digestive Boost

4

Forty-five Minutes
Still thinking of a starter for your veggie guests? Look no further, this spicy buffalo cauliflower is a tasty take on the classic American buffalo wings recipe. The addition of Digestive Boost in the dip is a great gut-friendly addition.
Ingredients
Buy ingredients online at your selected retailer
1 tbsp smoked paprika
½ tbsp ground cumin
100g plain flour
½ tsp salt
200ml buttermilk
500g cauliflower
80g buffalo hot sauce
1 ½ tbsp agave syrup
1 tbsp butter
Celery sticks, to serve
Method
1. Heat the oven to 220C and line a baking tray with baking paper. Combine the paprika, cumin, flour and ½ tsp salt in a large bowl. Make a well in the middle and mix in the buttermilk. Add the cauliflower and coat in the batter. Place the cauliflower on the baking tray and cook for 20-25 mins, turning halfway, until it's crispy at the edges.
2. On low heat, simmer the buffalo hot sauce, agave syrup and butter in a small pan for a couple of minutes. Cover the cauliflower in the sauce and put back in the oven for 8 minutes.
3. For the dip, whisk together the yoghurt, mayo, chives, milk and Digestive Boost in a bowl. Serve the with the cauliflower alongside some celery sticks. Enjoy!