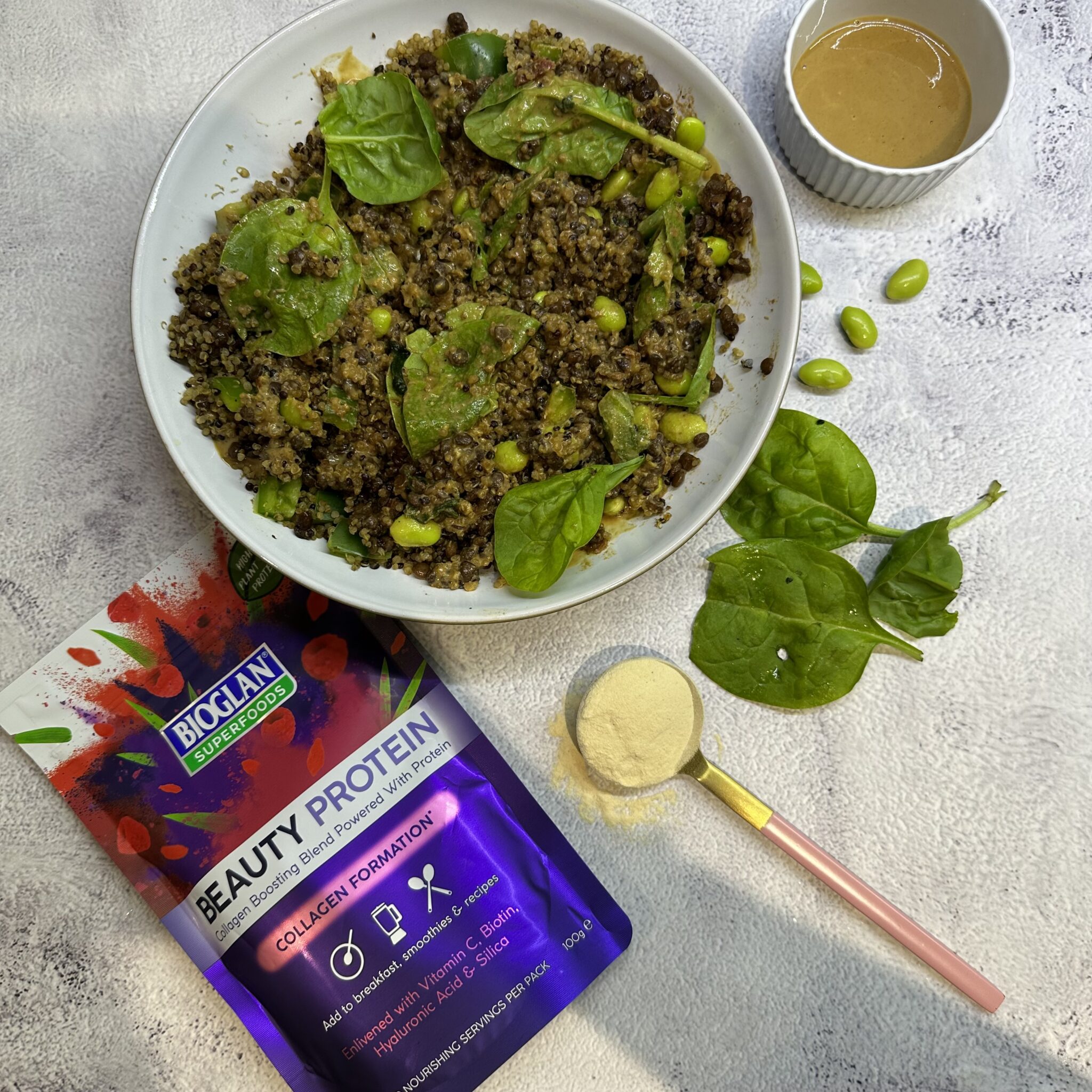 Quinoa & Lentil Salad
with Beauty Protein

1

Fifteen Minutes
Are you looking for a way to incorporate more protein into your diet? This flavourful quinoa salad is packed with protein, thanks to our Bioglan Superfoods Beauty Protein Blend!
Ingredients
Buy ingredients online at your selected retailer
Salad:
125g uncooked quinoa
50g frozen shelled edamame beans
125g lentils
½ green pepper (chopped)
1 handful of fresh spinach
Dressing:
¼ cup of tahini
¼ cup of water
2 tbsp soy sauce
1 tsp red miso paste
1 tsp onion powder
1 tsp Bioglan Superfoods Beauty Protein
Method
1.Cook the Quinoa accordingly and add to your bowl.
2. Add your frozen shelled edamame into a pan of boiling water and leave to simmer for 6 minutes or until cooked. Whilst simmering chop your green pepper into small pieces and add to your salad bowl.
3. Once the edamame beans are done, pop out of their pods and add to your salad. Followed by the lentils and combine all the ingredients together.
4. To make the dressing, add the tahini, water, soy sauce, red miso paste, onion powder and Bioglan Superfoods Beauty Protein to a mixing bowl and stir until all ingredients are combined.
5. Pour the dressing onto your salad and combine with a handful of spinach.
6. When ready to serve, toss and combine all together and enjoy!