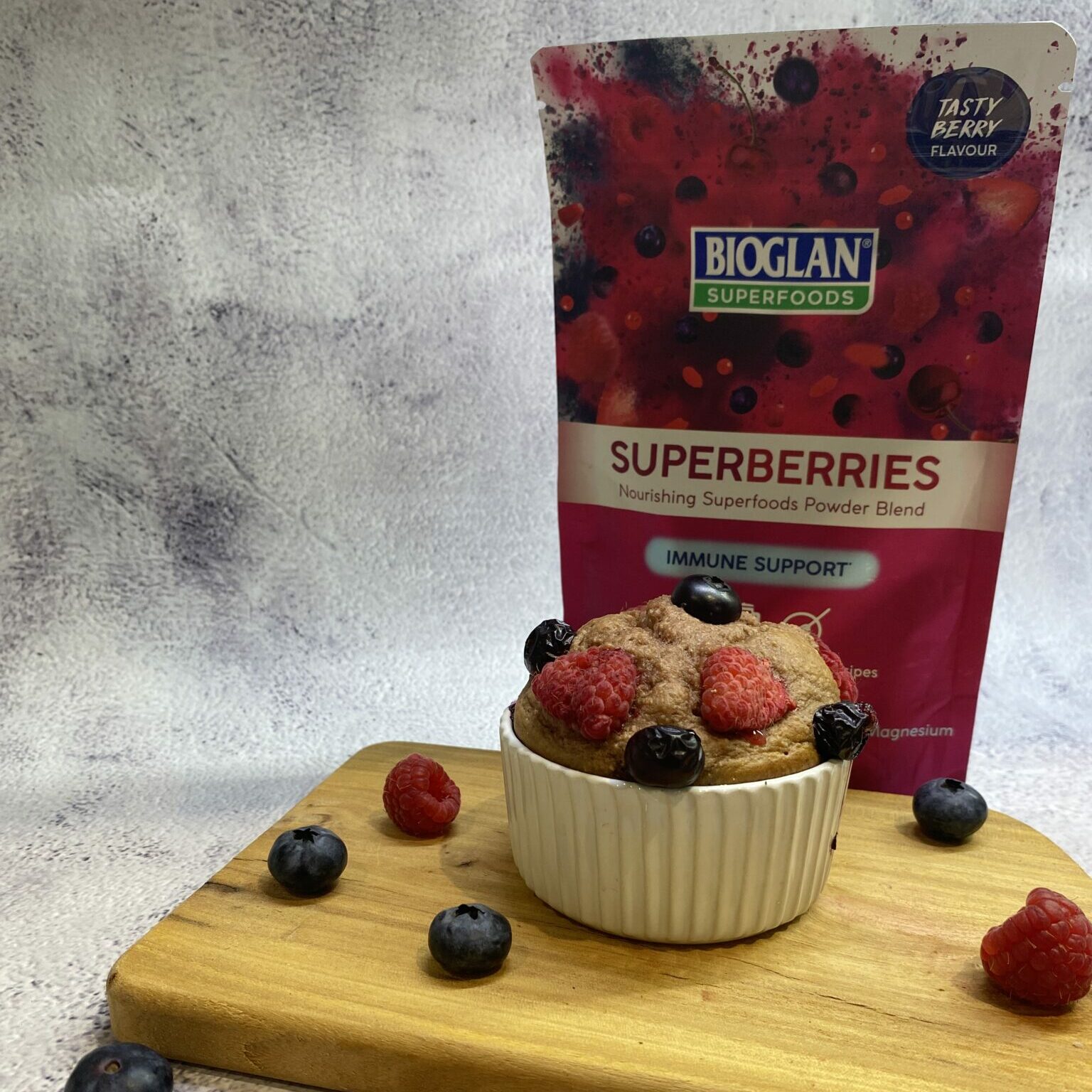 Berry Baked Oats with Superberries
with Superberries

1

Five Minutes
Are you looking for a healthy breakfast idea? These Baked Berry Oats with Superberries are the perfect sweet breakfast to keep you full and satisfied.
Ingredients
Buy ingredients online at your selected retailer
½ cup of rolled oats
1 banana
1 egg
1 tbsp maple syrup
1 tsp baking powder
¼ tsp salt
1 tsp Bioglan Superfoods Superberries
Blueberries and Raspberries for topping
Method
1. Lightly grease a small ramekin with butter and preheat the oven to 180°C. Add the rolled oats, banana, egg, maple syrup, baking powder, salt, and Bioglan Superfoods Superberries to your blender and blend until you have a smooth mixture.
2. Pour the mixture into your ramekin, top with berries and place in the oven for 20 minutes. Bake until risen and golden, enjoy warm!