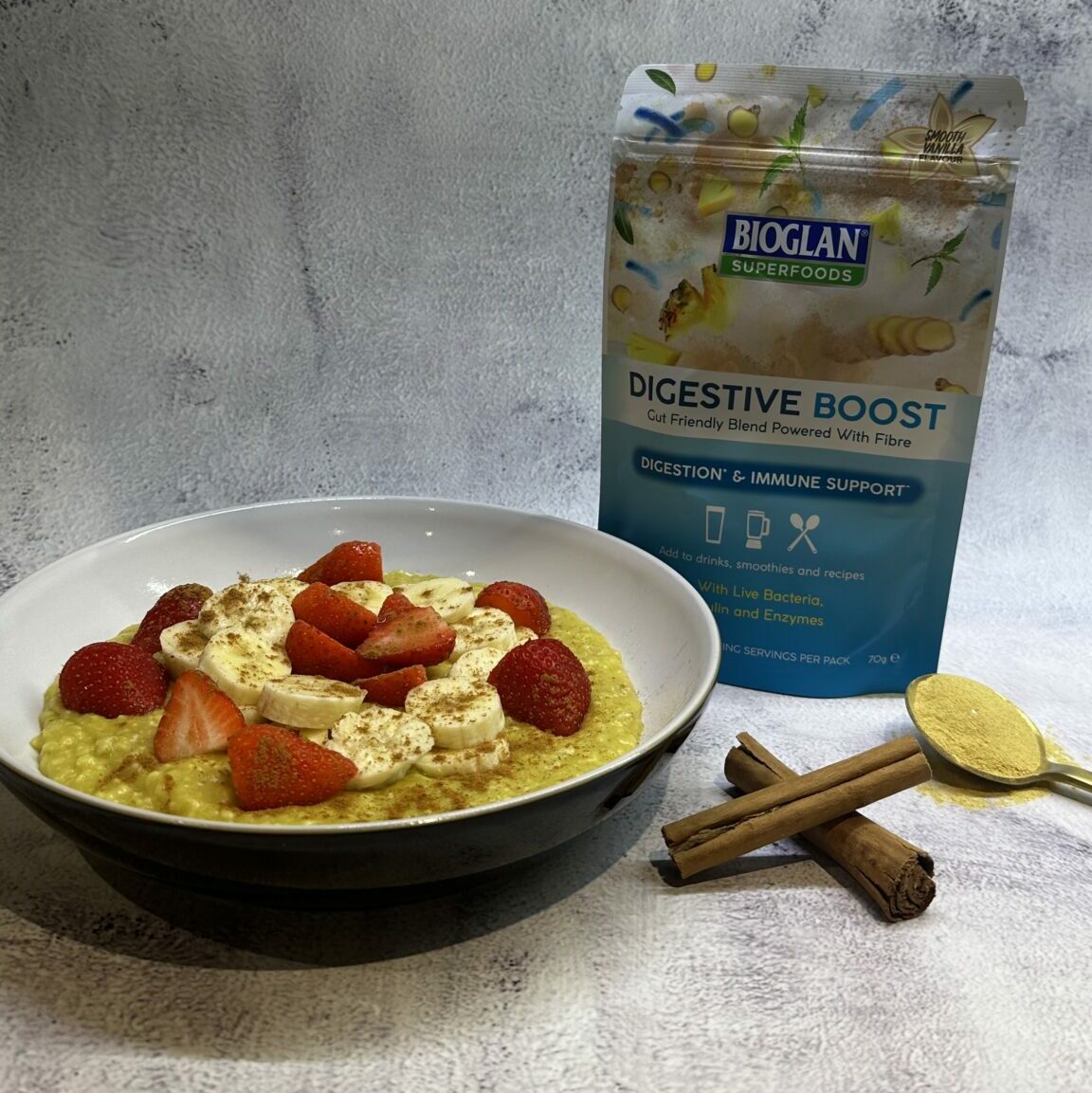 Vanilla Porridge
with Digestive Boost

1

Fifteen Minutes
Elevate your morning routine with this tasty Vanilla Porridge, powered with our Digestive Boost for that all important daily digestion support!
Ingredients
Buy ingredients online at your selected retailer
1 tbsp Bioglan Superfoods Digestive Boost
50g Rolled Oats
¼ cup Almond Milk
1 cup Boiling Water
1 tsp Vanilla Extract
Sprinkle of Cinnamon
1 tbsp Maple Syrup
1 Banana
1 cup Fresh Strawberries
Method
1. Add the rolled oats to a saucepan with the almond milk and bring to a simmer with the boiling water. Whilst the porridge is simmering, add the vanilla extract, maple syrup, cinnamon, and Bioglan Superfoods Digestive Boost, mix until combined.
2. Slice the banana and strawberries and add your porridge to a bowl, top with the sliced fruit and a sprinkle of cinnamon. Enjoy!