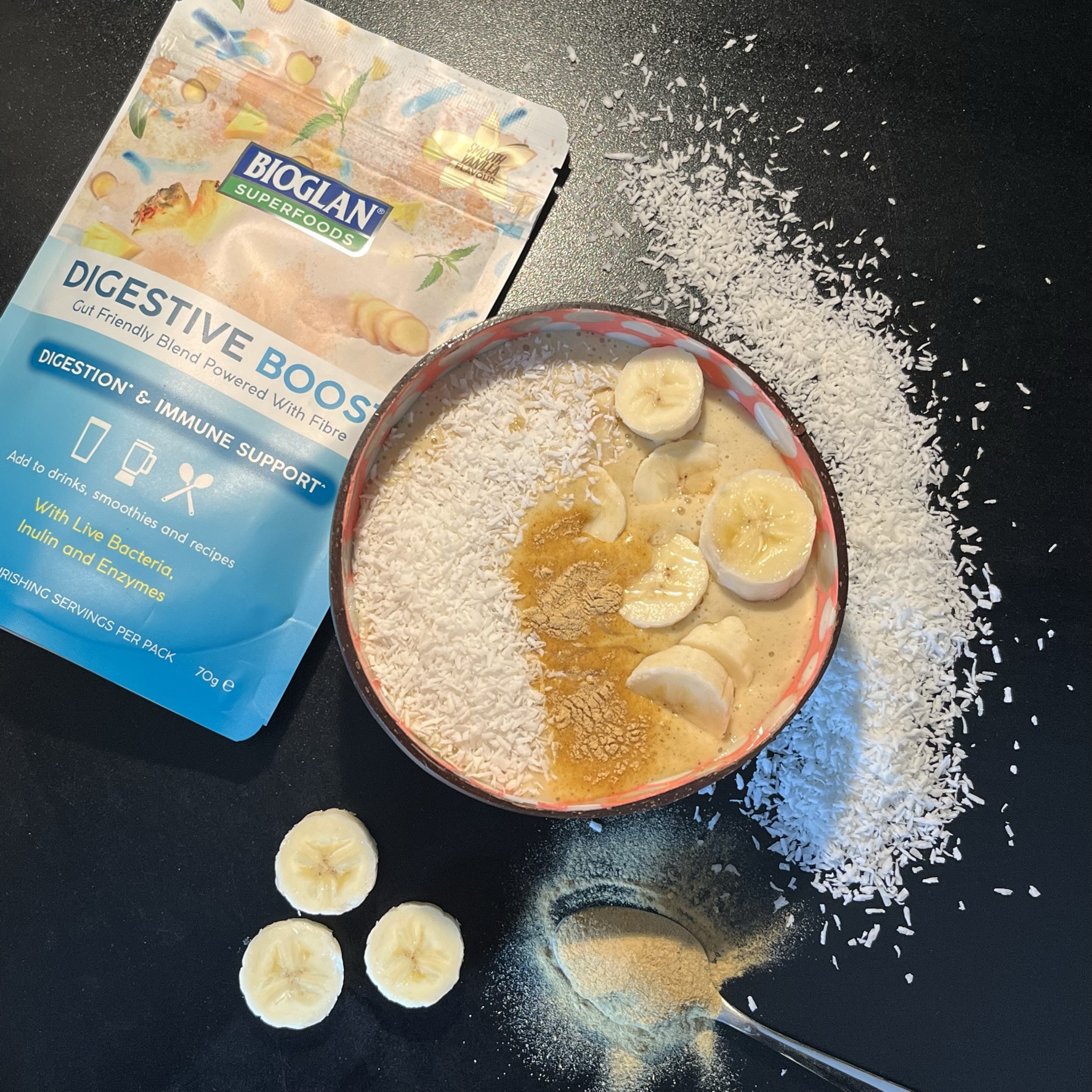 Vanilla Coconut Smoothie Bowl
with Digestive Boost

1

Ten Minutes
There's no better breakfast choice than a Smoothie Bowl! This Vanilla Coconut Smoothie Bowl made with just a few ingredients is powered with fibre, thanks to our Digestive Boost.
Ingredients
Buy ingredients online at your selected retailer
1 frozen banana
½ can coconut milk
1 tsp vanilla paste
1 tsp Bioglan Superfoods Digestive Boost
Method
1. Add all ingredients to a blender and blend.
2. Once smooth, pour into a bowl and top with your favourite toppings
3. Enjoy!