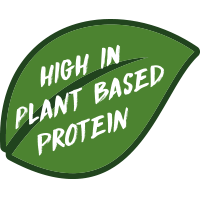 Bioglan Superfoods Super Protein is a vegan, energy-enhancing blend of adaptogenic superfoods ashwagandha, maca, ginseng and schisandra and plant-based pea and rice protein. It's also been enhanced with vitamins C, B6 and yerba mate which is a tea popular in South America for its stimulating properties.
Each serving is high in protein and contains no added flavours or sweeteners, so you can add a super boost to breakfast, smoothies and both sweet and savoury recipes.

Sprinkle two teaspoons into your porridge once cooked and stir to dissolve for a protein-packed breakfast.

Give your pre-workout smoothie a super boost by adding 2 teaspoons into your blender before whizzing up.

Get creative and add to pancake and muffin mixes, or simply stir into yoghurt for a speedy snack.