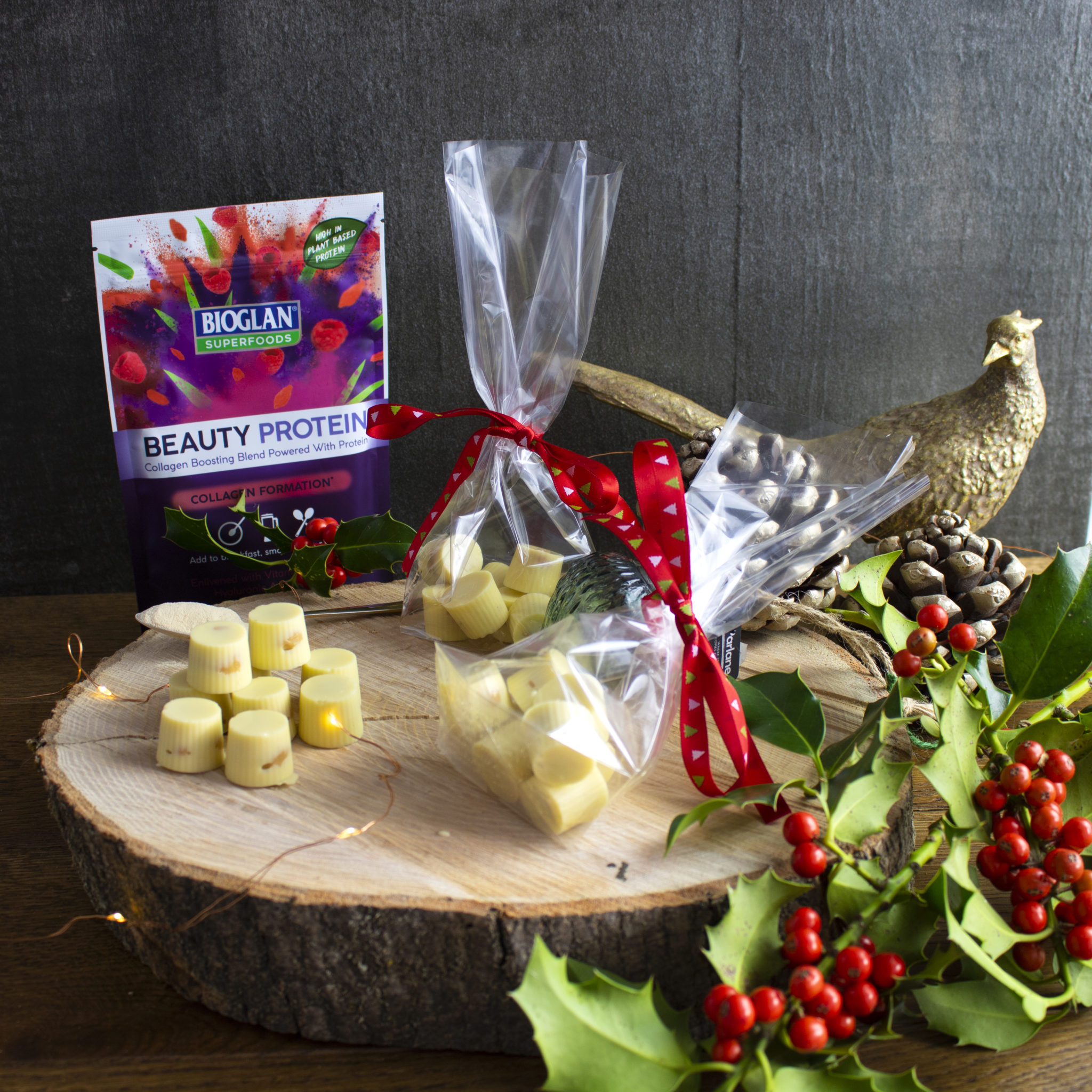 Christmas Peanut Butter Cups
with Beauty Protein

12

One Hour Fifteen Minutes
Little bites of peanut butter goodness! These mini Christmas Peanut Butter Cups with Beauty Protein make great gifts for your friends and family or as little sweet treats for Christmas Day. You can swap the white chocolate for milk or dark depending on what you prefer.
Ingredients
Buy ingredients online at your selected retailer
2 tbsp icing sugar
1 tbsp Bioglan Superfoods Beauty Protein
120g peanut butter
200g white chocolate (melted)
Method
Place the peanut butter into a medium bowl, and sift in the icing sugar and Beauty Protein. Stir until well combined and set aside.
Break up the white chocolate and place into a microwavable bowl. Heat in the microwave in 30 second intervals, stirring between each.
Once melted, add a teaspoon of the melted chocolate to a silicone mould of choice. Top this with a teaspoon of the peanut butter mixture.
Top the peanut butter with another teaspoon of chocolate. Repeat this until all the moulds are full.
Shake the mould to ensure the top of the peanut butter cups are flat and all of the peanut butter is covered in chocolate.
Place in the fridge to set for at least one hour. Once set, pop the cups out of the mould.