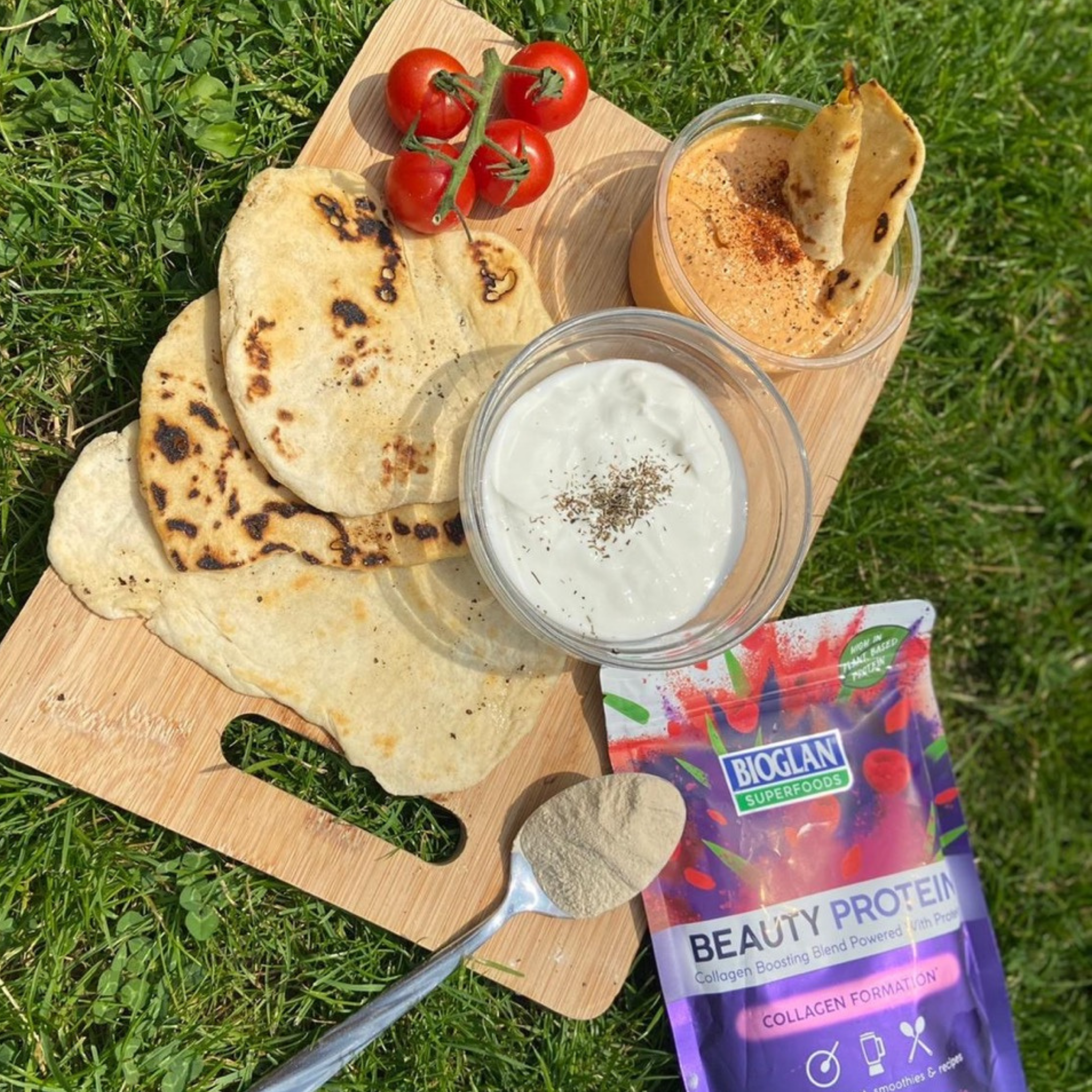 Homemade Tortillas with Beauty Protein

3

Thirty minutes
Impress friends and family by whipping up a batch of our Homemade Tortillas with Beauty Protein. Once you've made these you'll never use shop-bought again.
Ingredients
Buy ingredients online at your selected retailer
2 cups all-purpose flour
2 tsp Bioglan Superfoods Beauty Protein
½ tsp salt
¾ cup water
3 tbsp olive oil
Optional:
Chilli houmous
Sour cream
Fresh tomatoes
Method
1. In a large bowl, combine flour, Bioglan Beauty Protein, and salt. Stir in the water and oil. Turn onto a floured surface; knead 10-12 times, adding a little flour or water if needed to achieve a smooth dough. Let the mixture rest for 10 minutes.
2. Divide the dough into 8 portions. On a lightly floured surface, roll each portion into a 7-inch circle.
3. In a greased cast-iron pan, or other heavy skillet, cook tortillas over medium heat for 1 minute each side - or until lightly browned.
4. Serve warm with fresh tomatoes, sour cream and houmous. Enjoy!