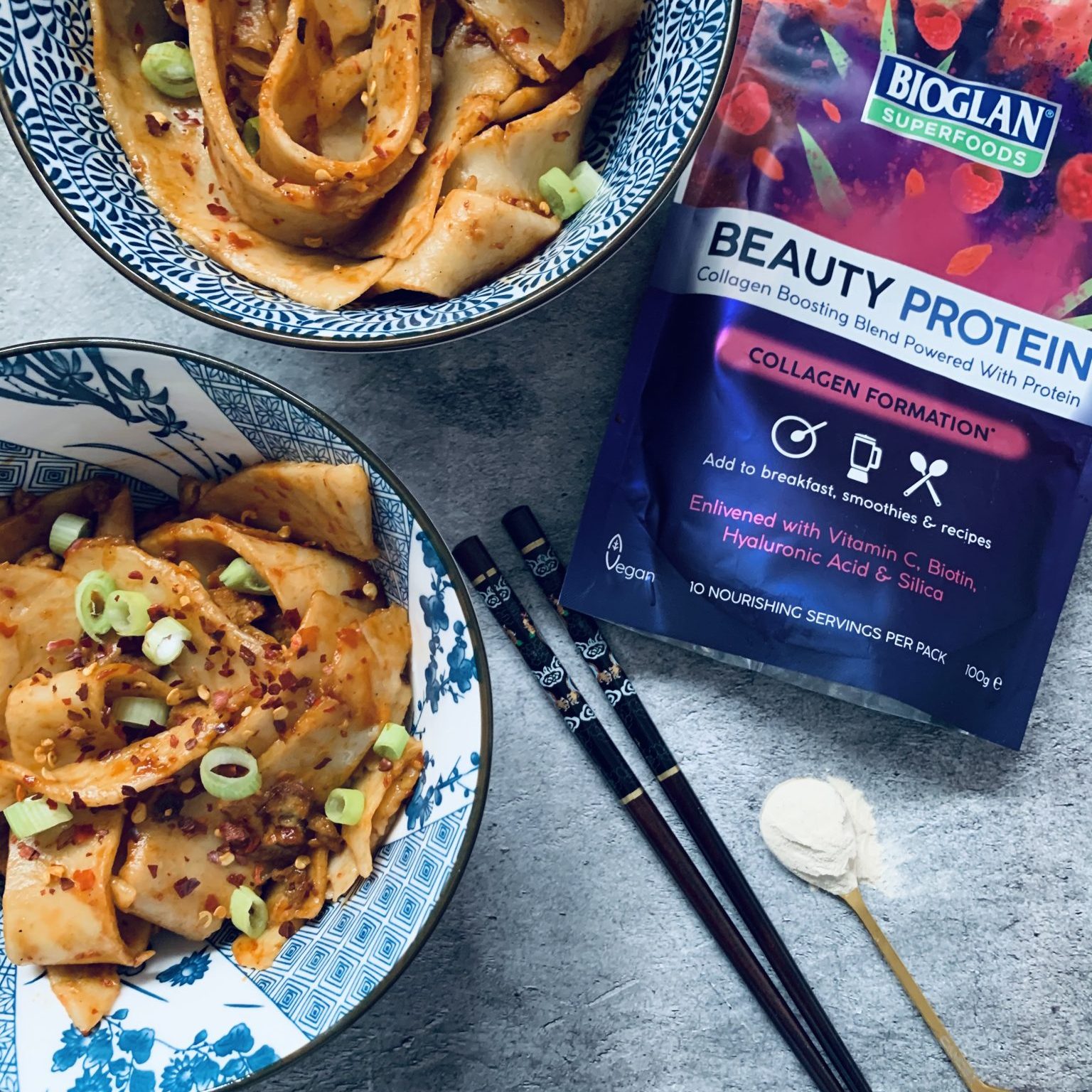 Homemade Noodles
with Beauty Protein

2

Fifty Minutes
These homemade noodles with Beauty Protein are so simple to make. The texture is lovely and you can serve them with any kind of sauce you like.
Ingredients
Buy ingredients online at your selected retailer
200g plain flour
100ml water
1 tsp Bioglan Superfoods Beauty Protein
½ tsp salt
To serve:
2 tbsp sweet chilli sauce
1 tbsp dark soy sauce
1 tsp agave syrup
1 pack of Cauldron marinated tofu pieces
Handful of chopped spring onions
Method
1. In a mixing bowl, add the flour, Beauty Protein and salt. Stir to combine and make a well in the middle and slowly add the water. Mix well and then knead on a floured surface for 5-10 minutes.
2. Place back in the bowl, cover with a damp towel and leave aside at room temperature for 30 minutes.
3. Roll the dough (you may have to do this in sections). Slice into thick noodles about 2cm wide, then sprinkle some flour on top to stop the noodles sticking together.
4. Boil a pan of water and add the noodles. Cook for 2-3 minutes or until the noodles are cooked through. Drain and rinse the noodles under cold water and leave aside while you make your sauce.
5. Serve with a sauce or your choice – we made a sweet chilli sauce with marinated tofu and topped with spring onions. Enjoy!