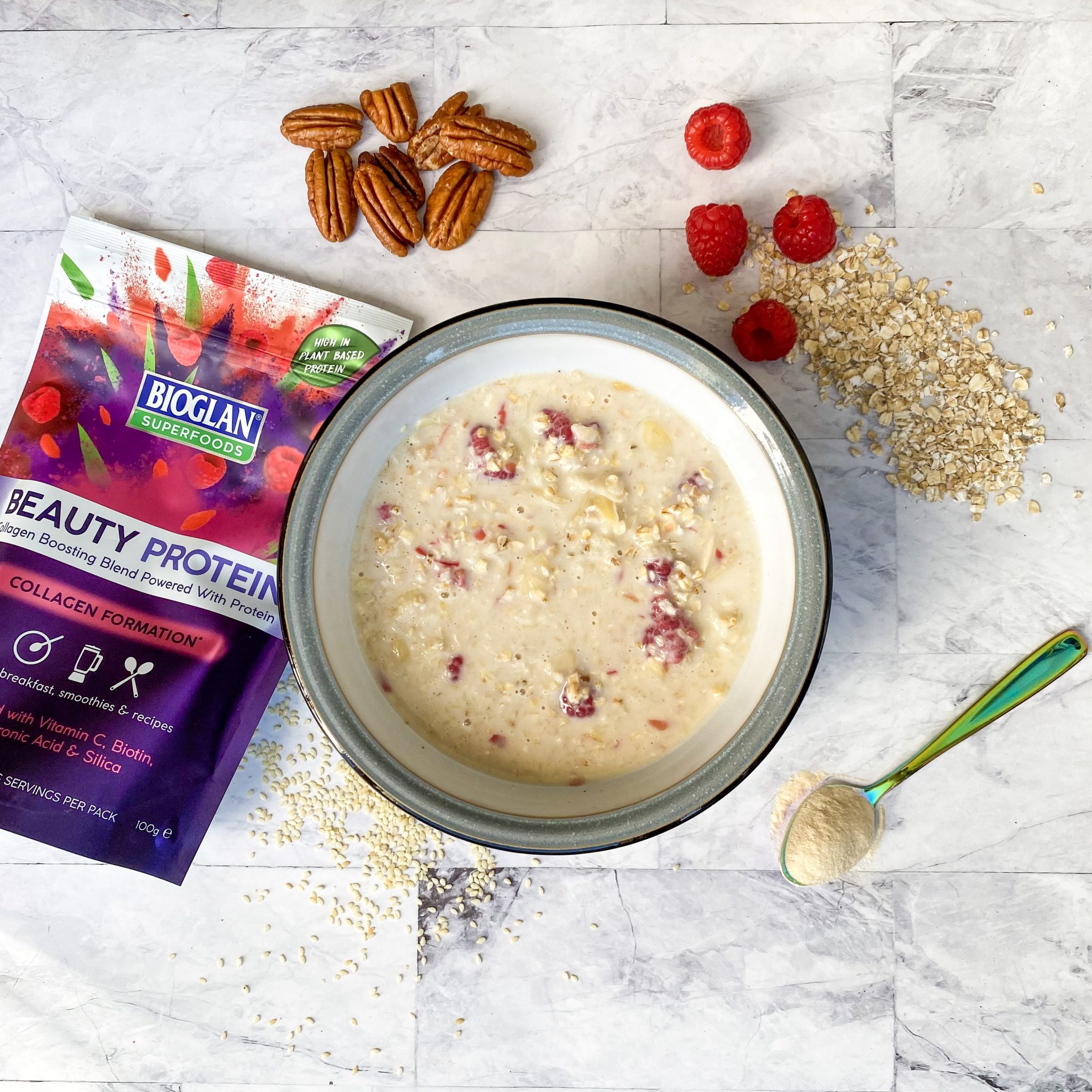 Apple and Berry Overnight Oats
with Beauty Protein or Superberries

2-3

Ten Minutes
Nutritionist Amanda Hamilton created this recipe for Overnight Oats, you can use either Beauty Protein or Superberries. A healthy and filling breakfast!
Ingredients
Buy ingredients online at your selected retailer
60g rolled oats
1 tbsp maple syrup or honey
1 handful raspberries
100g sesame seeds
100g pecans, chopped
1 tablespoon of Bioglan Superfoods Beauty Protein or Superberries
1 large apple, grated
2 tsp lemon juice
100g Greek yoghurt
200ml almond milk
Method
You can prepare this as porridge - heating gently in a pan before eating, or as overnight oats which involves soaking the ingredients in a bowl overnight and then eating cold the next day. Cooking or soaking helps to make the food easier to digest. Add the optional extra ingredients either before or after soaking as you wish. Enjoy!