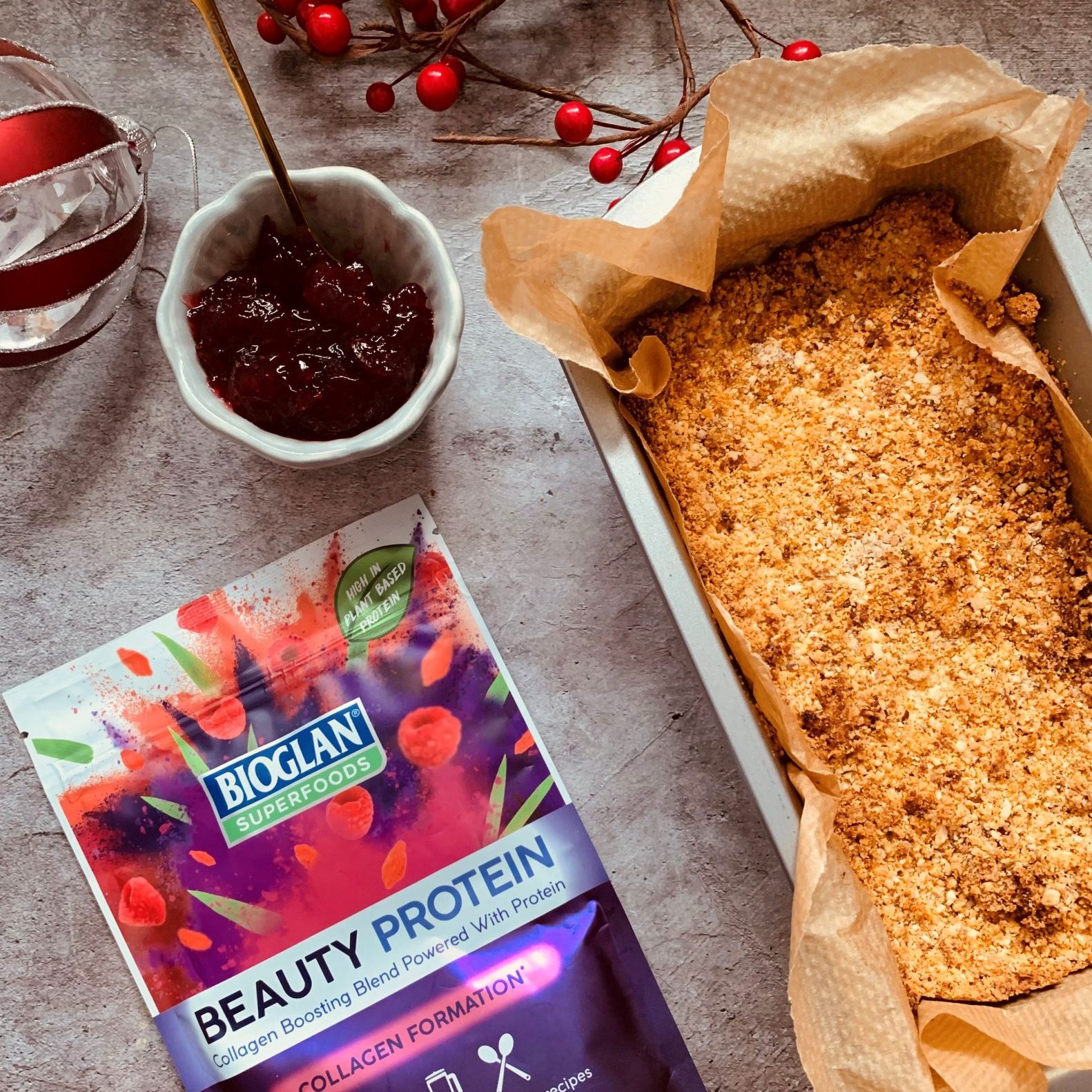 Nut Roast
with Beauty Protein

4

Thirty Five Minutes
This nut roast with Beauty Protein is a great addition to the Christmas dinner table. It's really easy to make and tastes delicious served with cranberry sauce.
Ingredients
Buy ingredients online at your selected retailer
2 teaspoons of marmite in ¼ pint of boiling water
2 teaspoons of ground almonds
100g breadcrumbs
200g of chopped mixed nuts (we used walnuts, hazelnuts, cashews and almonds)
1 tsp Bioglan Superfoods Beauty Protein
1 tsp of smoked paprika
2 tsp of mixed herbs
Pinch of salt & pepper
Cranberry sauce to serve
Method
1. Pre-heat the oven to 180 degrees and line a loaf tin with baking paper.
2. Mix all the ingredients together, mix well and press down into your loaf tin.
3. Place in the oven for 20-25 minutes until golden brown at the top.
4. Take out the oven and serve with cranberry sauce and all the trimmings. Enjoy!