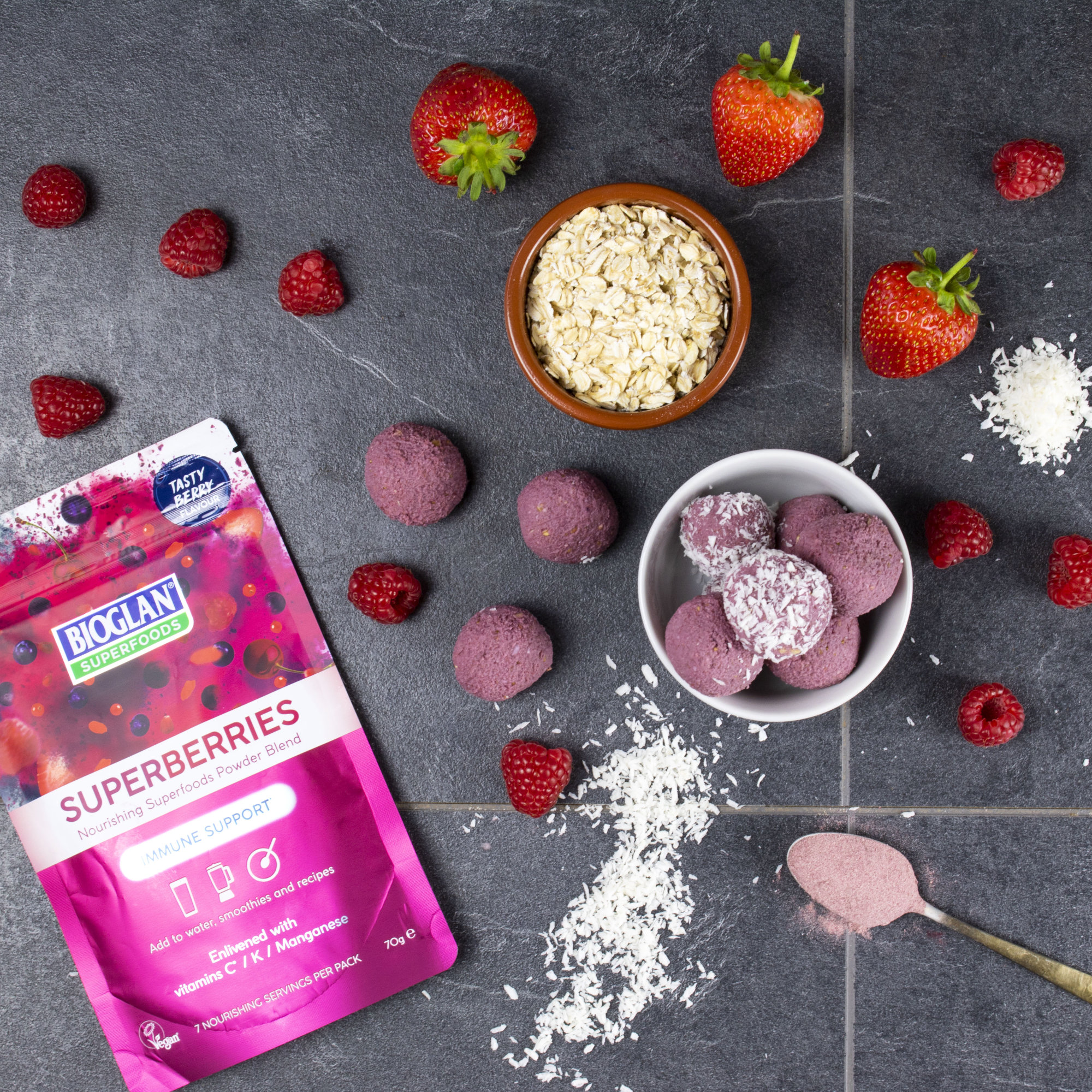 Berrylicious Protein Bites
with Beauty Protein & Superberries

Makes 10

One Hour Fifteen Minutes
These little balls of goodness with Superberries and Beauty Protein are so simple and quick to make, They will keep you going in the week and stop you reaching for those cheeky treats!
Ingredients
Buy ingredients online at your selected retailer
1 cup (100 g) mixed berries, fresh or frozen
1 tbsp Superberries, plus extra for coating
1 tbsp Bioglan Superfoods Beauty Protein
80g oats
70g coconut flour
20g desiccated coconut
1 tablespoon coconut oil
Pinch of salt
40 ml maple or agave syrup
Method
1. Place all the ingredients in a food processor and mix until you get a sticky dough. If too dry, add a few drops of water.
2. With your hands or using a small ice cream scoop, shape the balls. Optional: coat with shredded coconut or Superberries powder
3. Let set in refrigerator for at least one hour before serving. Store in a airtight container placed in the refrigerator for up to one week, or up to one month in the freezer.
4. Enjoy!