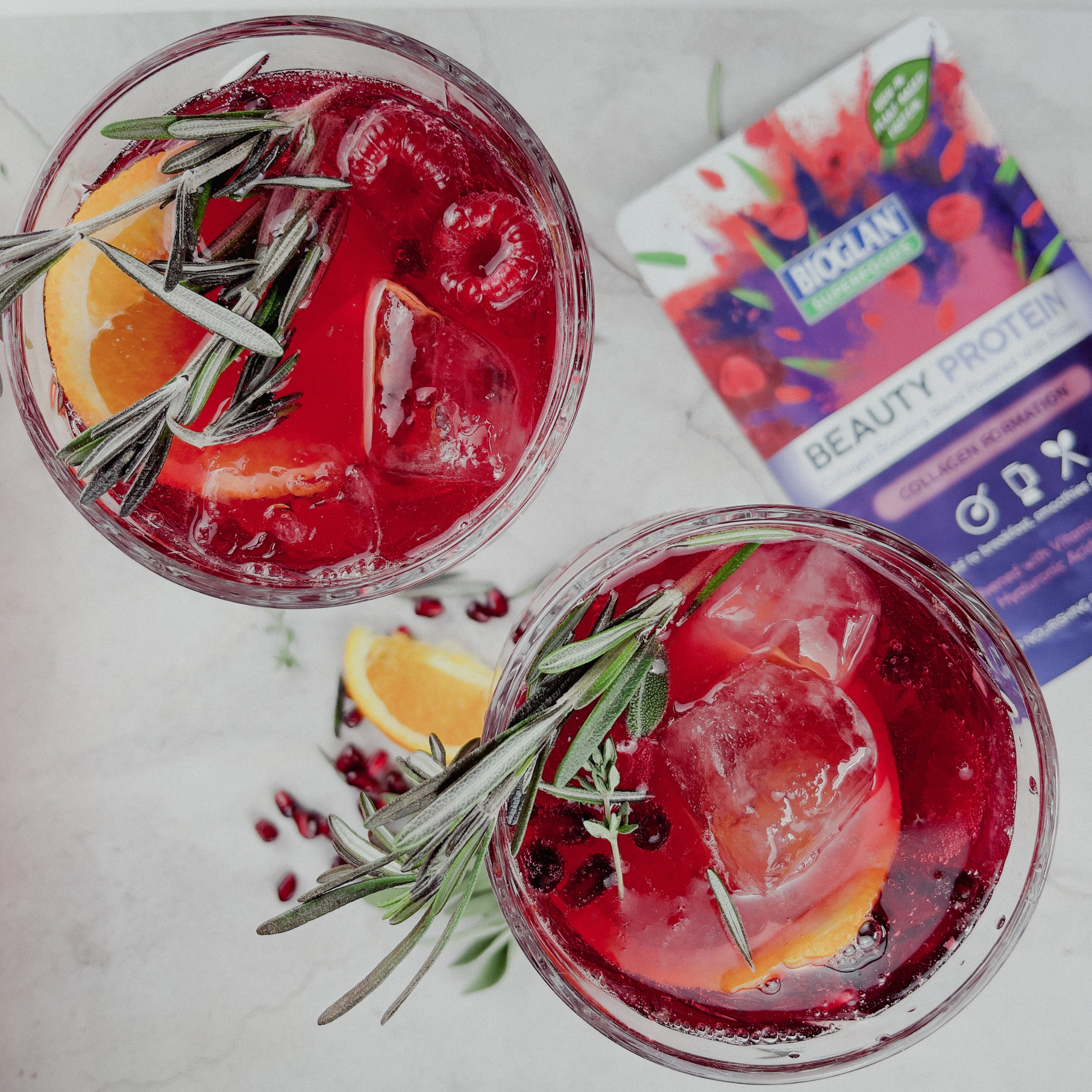 Christmas Punch with Beauty Protein

4

Five minutes
If you're looking for an alcohol-free tipple, try our Christmas Punch with Beauty Protein. Packed full of flavour and headache-free!
Ingredients
Buy ingredients online at your selected retailer
1l Cranberry juice
500ml Lemonade
400ml Grapefruit juice
1 tsp Bioglan Superfoods Beauty Protein
150g Pomegranate seeds
100g Raspberries
1 Orange sliced
4 Sprigs of fresh rosemary (optional)
Handful of ice
Method
1. Pour the cranberry juice, lemonade and grapefruit juice into a punch bowl or large jug.
2. Stir through Bioglan Superfoods Beauty Protein until dissolved.
3, Add the orange slices (putting a few aside), cranberries, raspberries and ice.
4. Give it all a good mix together and ladle/pour into goblet glasses. Garnish with extra orange slices, rosemary and enjoy!