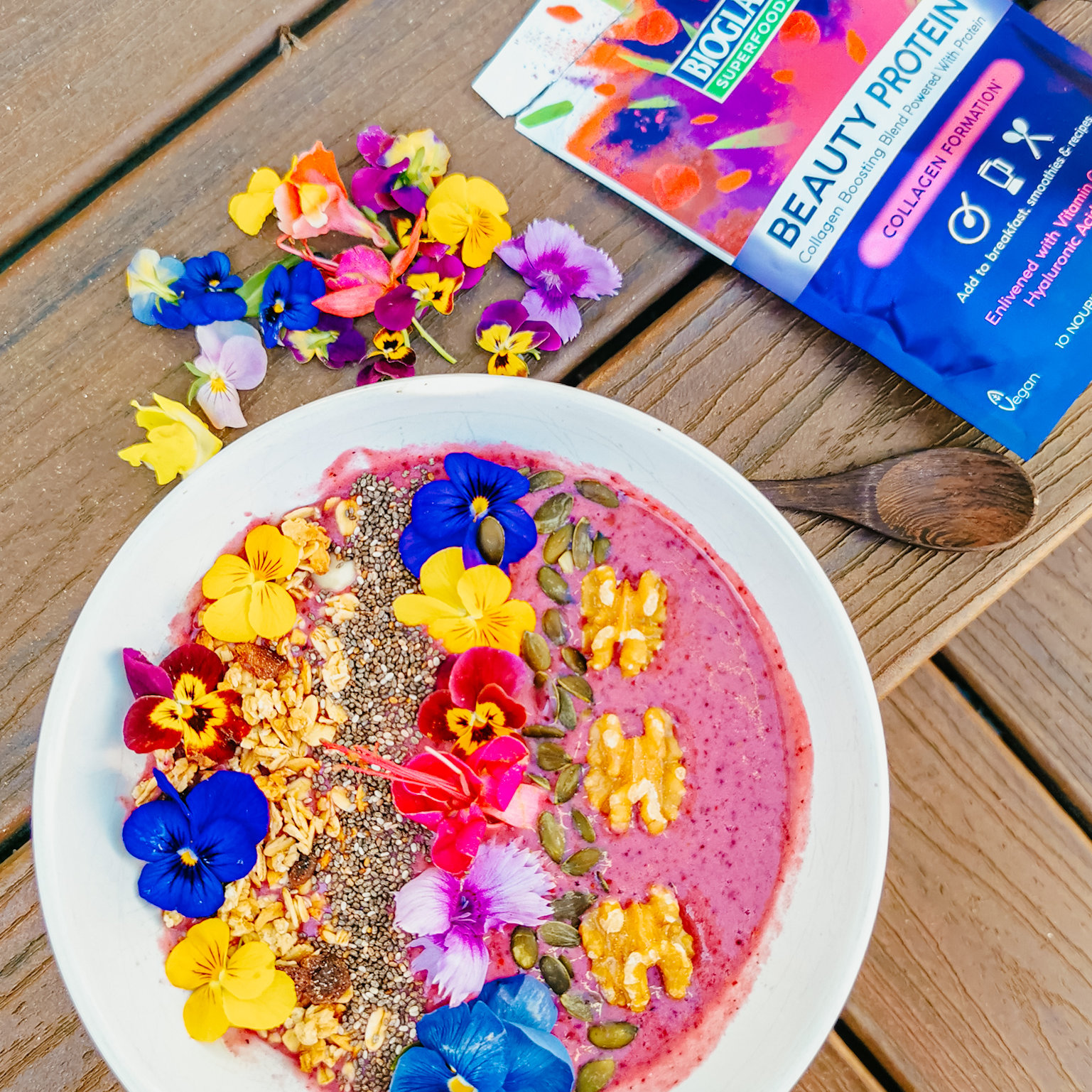 Protein Smoothie Bowl
with Beauty Protein

1

Five Minutes
This gorgeous Smoothie Bowl using our Beauty Protein from our Superfoods Ambassador @brunchinpairs proves that healthy eating doesn't have to be boring!
Ingredients
Buy ingredients online at your selected retailer
2 tsp Bioglan Superfoods Beauty Protein
1 frozen Banana
1 handful frozen berries
100ml Coconut Milk
1 tbsp Plain non-fat Greek yoghurt/ dairy free yoghurt
30g Granola
Handful of Edible Flowers
1 tbsp Chia Seeds
Walnuts
Pumpkin Seeds
Method
1. Blitz all of the smoothie ingredients together in a blender until smooth.
2. Pour into a bowl and top beautifully with all of your favourite toppings.