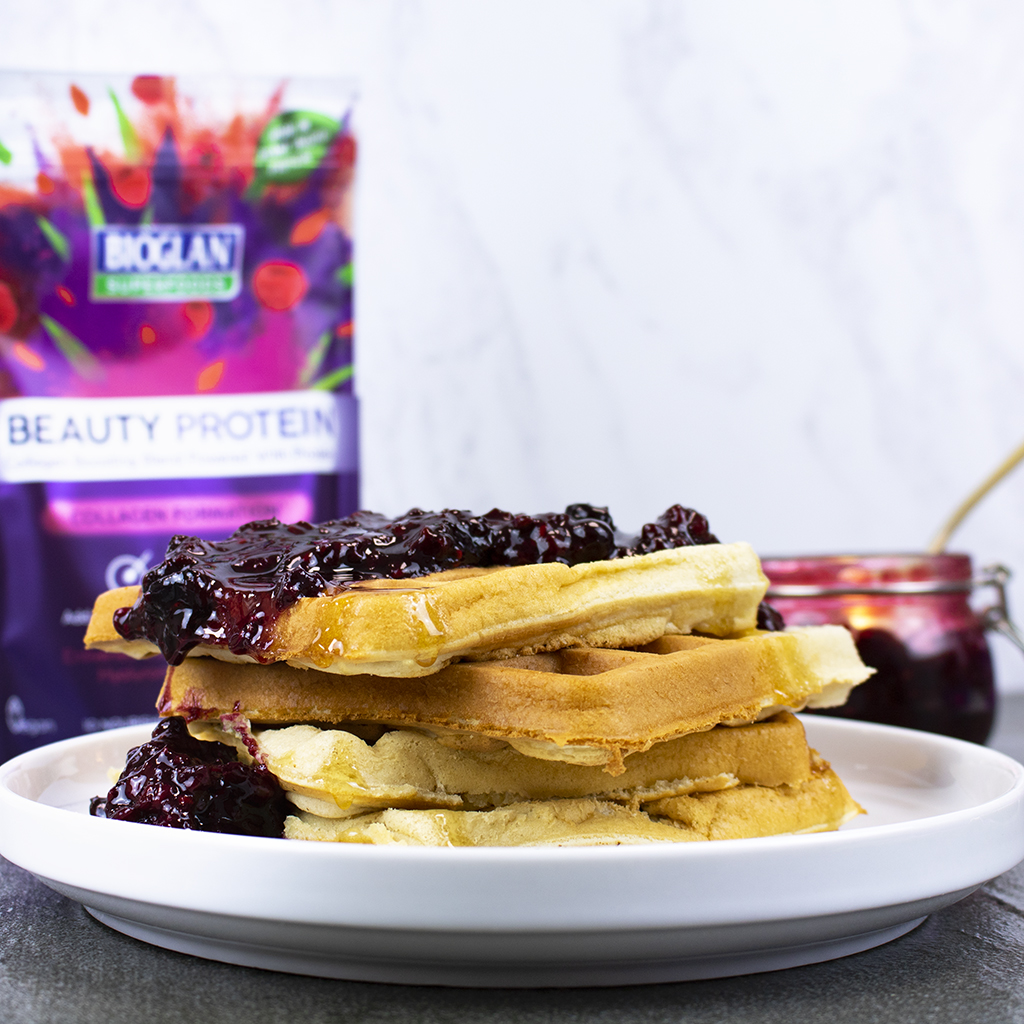 Protein Waffles with Superberries Sauce
with Beauty Protein & Superberries

4

Thirty Minutes
March welcomes International Waffle Day and to celebrate, we made waffles with our Beauty Protein and a Superberries sauce – delicious!
Ingredients
Buy ingredients online at your selected retailer
For the waffles:
225g plain flour
25g Beauty Protein
½ tsp salt
4 teaspoons baking powder
50g caster sugar
2 eggs
320ml of milk
1 tsp vanilla extract
For the Superberries sauce:
250g mixed fresh or frozen berries
1 tbsp Superberries
1 tbsp icing sugar
Method
1. Start by preheating your waffle maker. Stir together the flour, Beauty Protein, baking powder, salt and sugar in a large bowl until well combined.
2. In a separate bowl or jug, beat the eggs and add the milk and vanilla extract. Pour this into the dry ingredients and whisk until you have a smooth batter. Set aside.
3. For the Superberries sauce, add the berries to a small pan and cook on a medium heat for 5 minutes until the berries have broken down and you have a thick syrup. Add the icing sugar and Superberries and stir until dissolved.
4. To cook the waffles, ladle some of the mixture into the machine and cook until golden brown. Once cooked, serve immediately with some of the Superberries sauce poured on top.