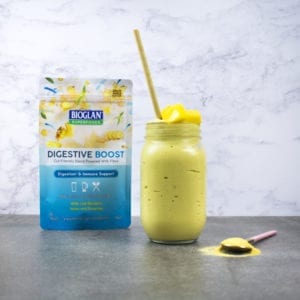 Our top 5 breakfast recipes
Breakfast is the first meal of the day providing you with energy & filling you up until lunchtime. We have listed our favourite breakfast recipes to keep you going in the morning.
Mango Smoothie with Digestive Boost
A creamy recipe for a Mango Smoothie with only a few ingredients, meaning it's the perfect recipe when you're short of time but want something healthy. It also includes our brand new, vegan Digestive Boost – a microbiome-friendly blend including live bacteria, fibre and digestive enzymes.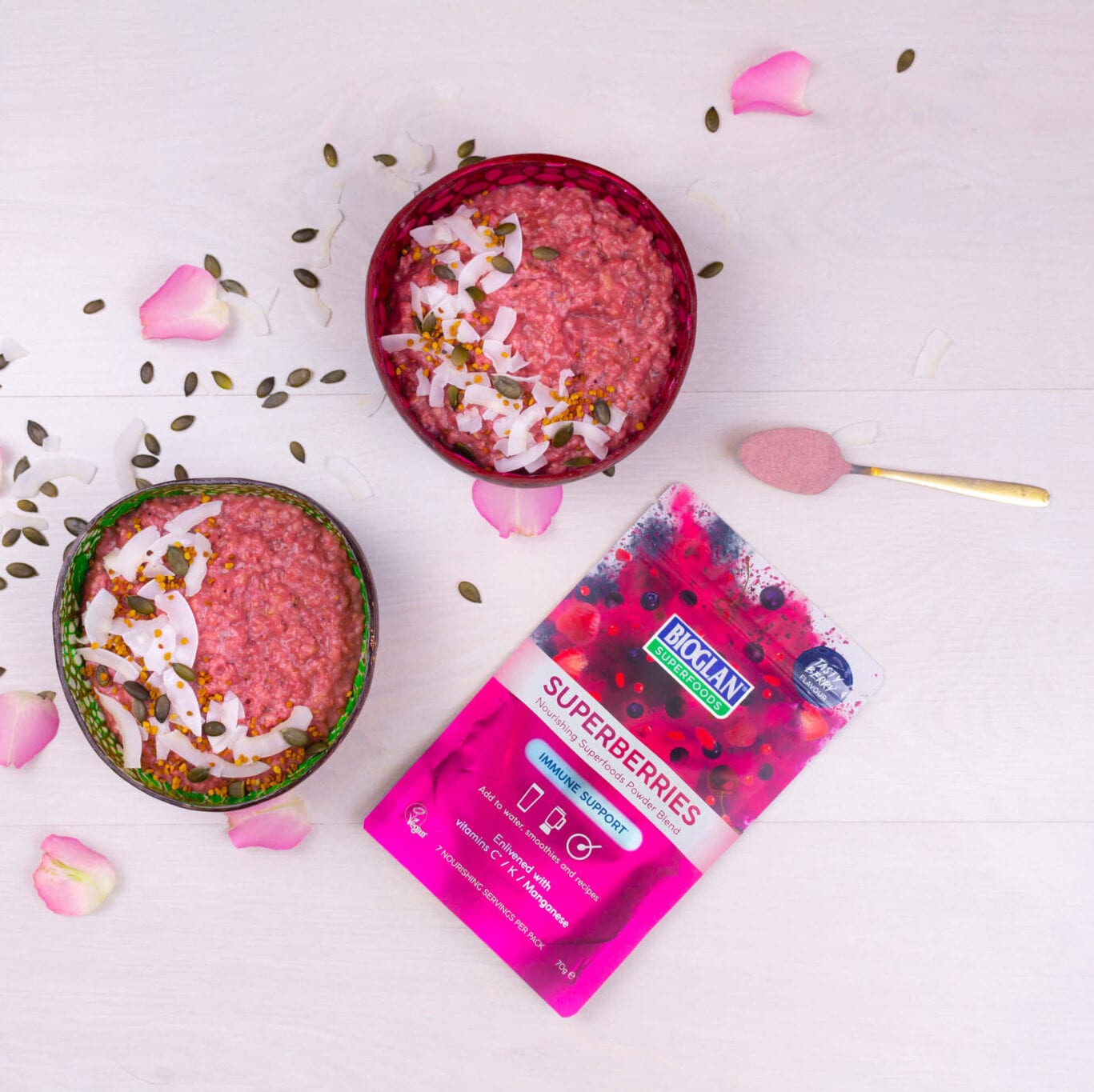 Pink Porridge with Superberries
Brighten up your porridge and turn into pink porridge by adding a sprinkle of Superberries. Not only will it give your breakfast a pretty pink colour, but it will also add a dose of vitamins. Superberries is fortified with vitamin C, K, folic acid, magnesium and manganese. So, just add your favourite toppings for a super breakfast.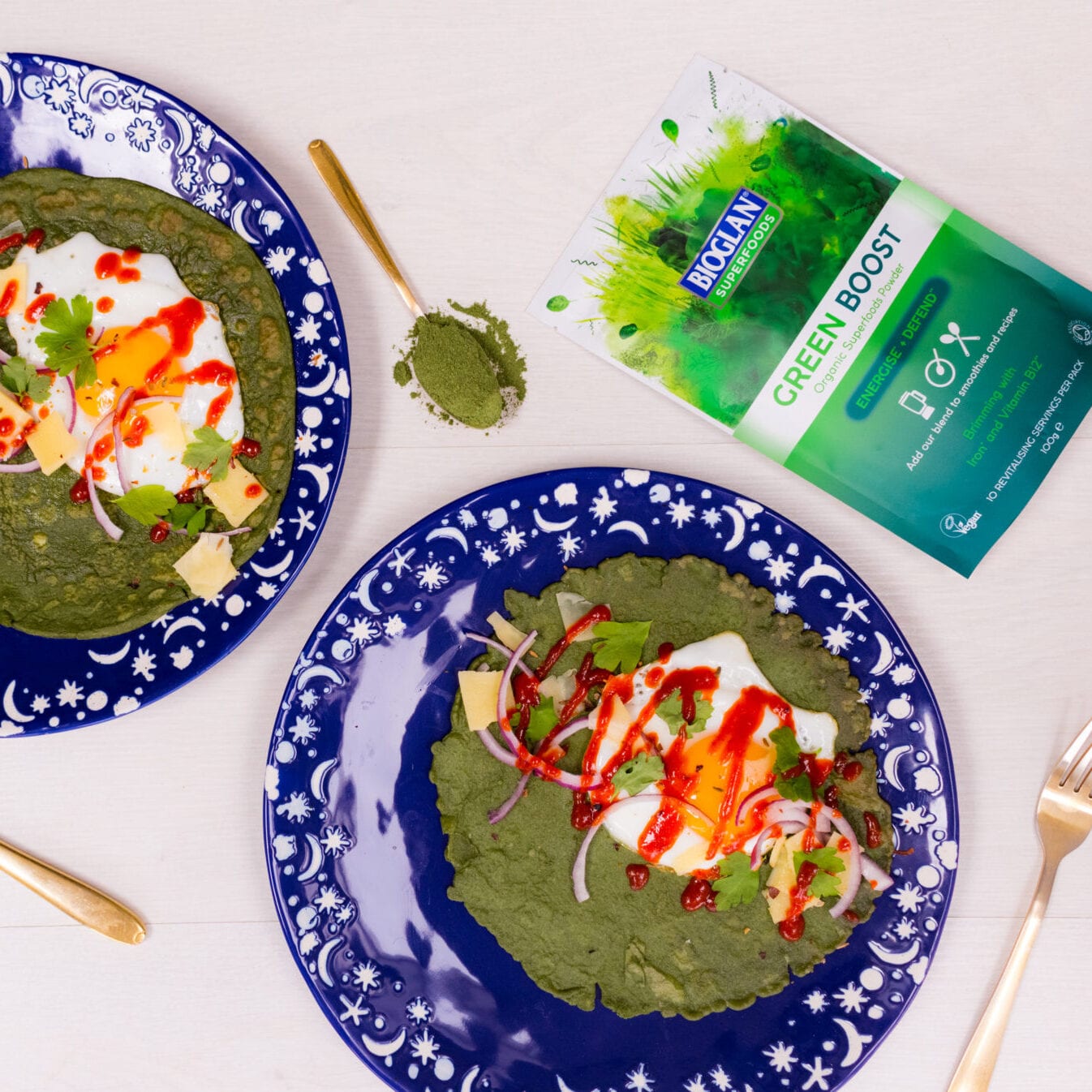 Brunch Pancakes with Green Boost
If you're looking for a healthy brunch, look no further than these Green Boost Brunch Pancakes. They are gluten free and full of veggie goodness including iron and vitamin B12. Customise these by adding your favourite cheese on top or adding different herbs.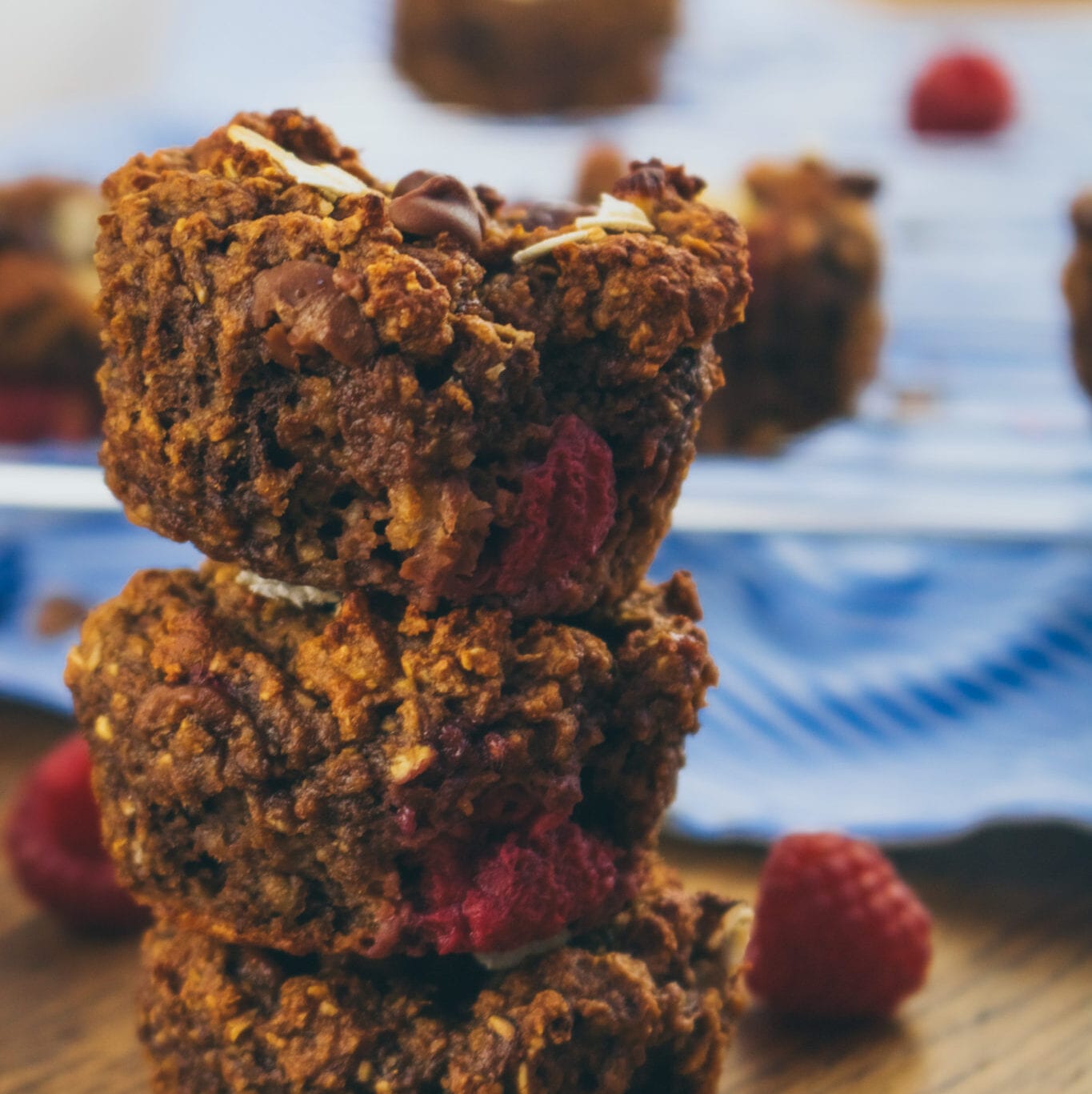 Healthy Chocolate and Raspberry Muffins with Cacao Boost
These tasty little muffins are perfect for an on the go breakfast and great for kids to make. The Cacao Boost and bananas will help to maintain slow-release energy levels throughout the morning. Also, they make a great mid-afternoon snack! Try adding your own twist by using different berries.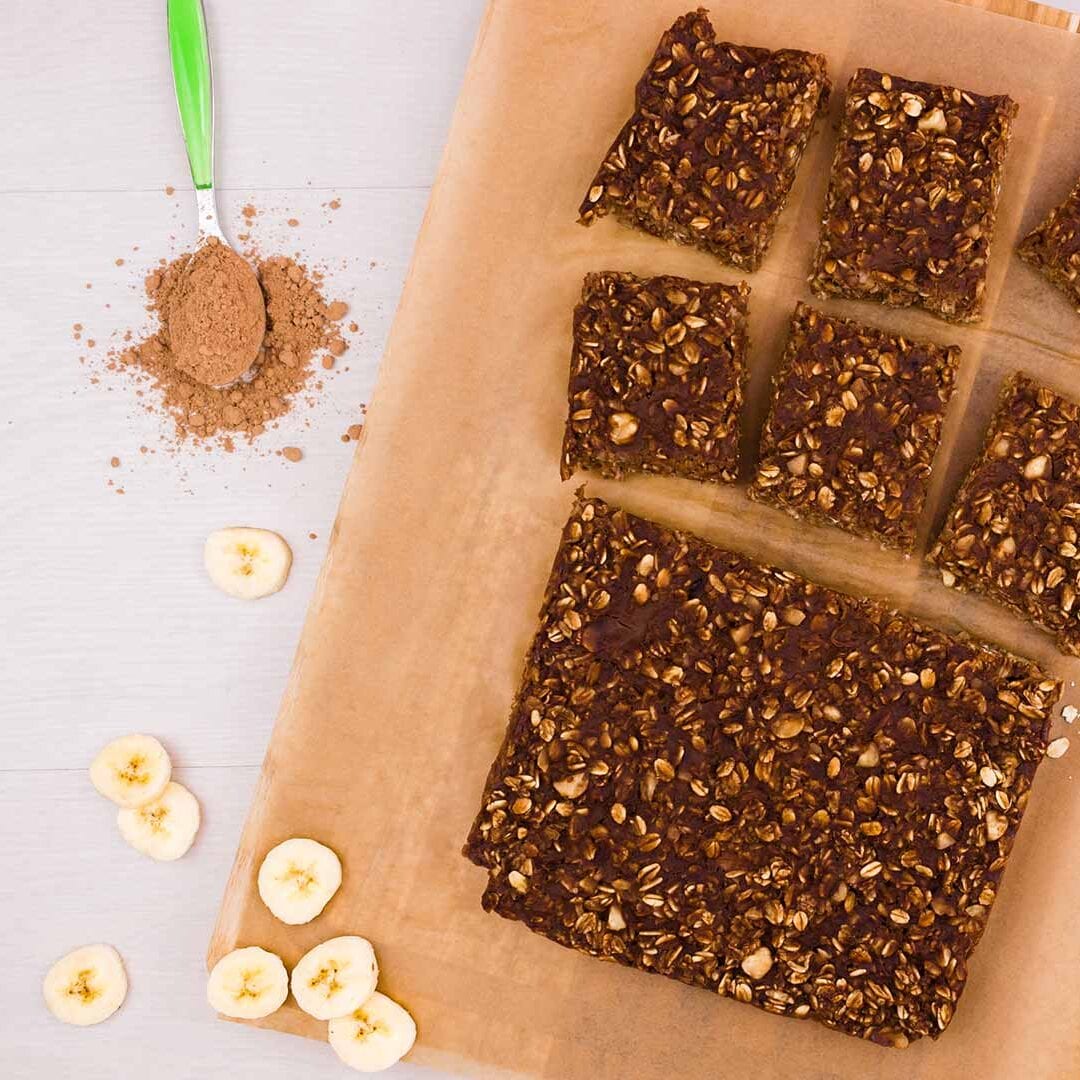 Portable Porridge Squares with Cacao Boost
These portable porridge squares are great if you are too busy to sit down in the mornings. Who said on the go food had to be unhealthy? Not when you add our energising Cacao Boost powder! The bananas in the recipe help to add sweetness, but you could always throw in some berries too. You could also swap the hazelnuts for any nuts you fancy!