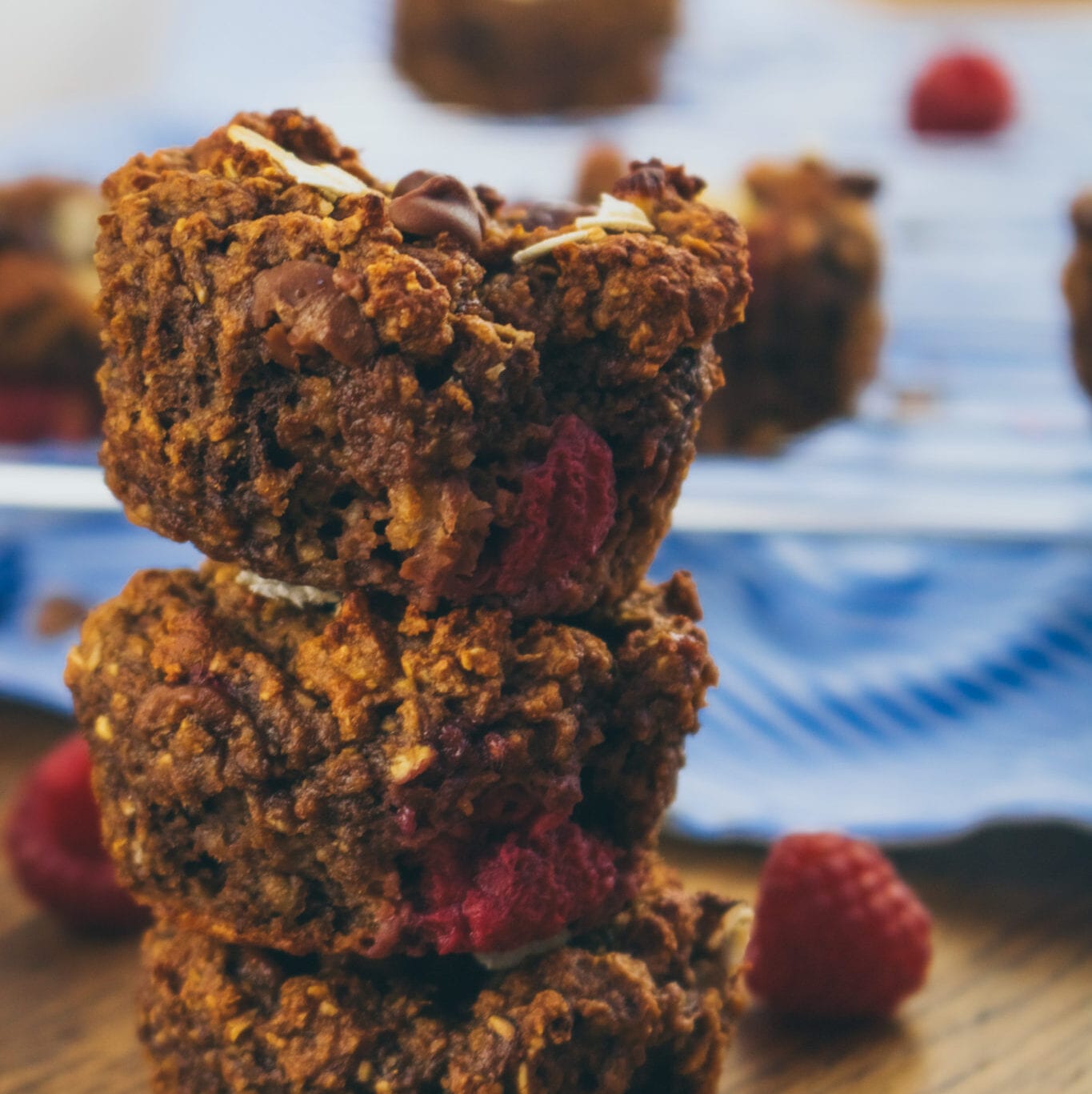 Healthy Chocolate and Raspberry Muffins
with Cacao Boost

Makes 8

40 minutes
These tasty little muffins are perfect for an on the go breakfast and great for kids to make. The Cacao Boost and bananas will help to maintain slow-release energy levels throughout the morning. Also, they make a great mid-afternoon snack! Try adding your own twist by using different berries.
Ingredients
Buy ingredients online at your selected retailer
100g ground oats
2 small ripe bananas, mashed
1 egg, lightly beaten
50ml honey
120ml milk
1tsp vanilla extract
1 tsp baking powder
1/4 tsp bicarbonate of soda
Pinch of salt
3 tbsp Bioglan Superfoods Cacao Boost
50g raspberries
50g chocolate chips
Method
Preheat oven to 165ºC/325ºF/gas mark 3. Place muffin cases into a muffin tin and set aside. Add the bananas, eggs, honey, milk and vanilla to a large bowl and stir to combine.
Add dry ingredients to the bowl and mix until just incorporated. Allow the mixture to sit for 10 minutes to soak the oats.
Stir in the raspberries and half of the chocolate chips. Spoon tablespoons of the mixture into the muffin cases and sprinkle the reserved chocolate chips on top of the muffins.
Bake for 20 minutes or until a skewer inserted into the centre of the muffin comes out clean. Remove from the oven and place the muffins on a wire rack to cool. Enjoy!