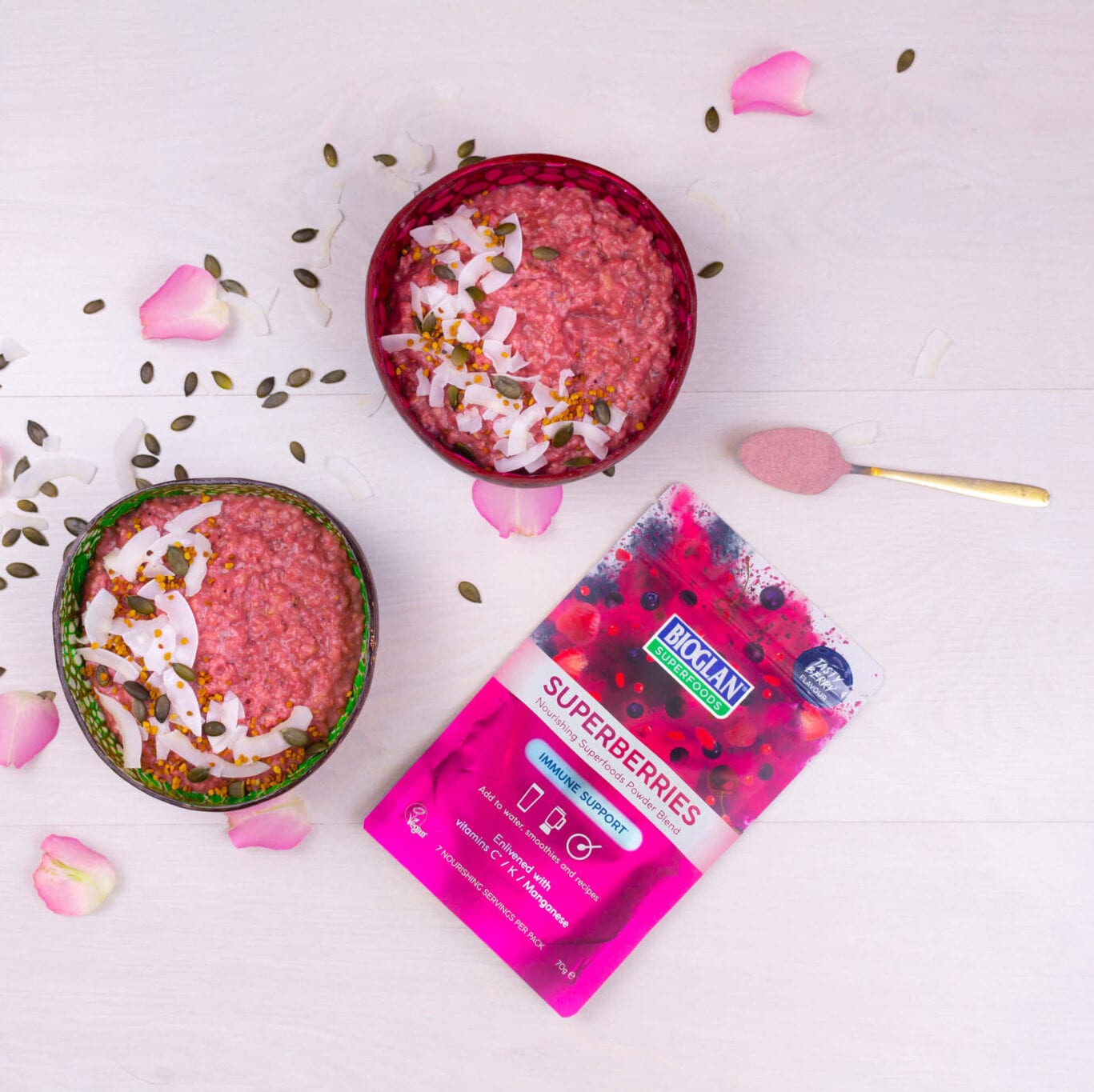 Pink Porridge
with Superberries

Serves 2

10 minutes
Brighten up your porridge and turn into pink porridge by adding a sprinkle of Superberries. Not only will it give your breakfast a pretty pink colour, but it will also add a dose of vitamins. Superberries is fortified with vitamin C, K, folic acid, magnesium and manganese. So, just add your favourite toppings for a super breakfast.
Ingredients
Buy ingredients online at your selected retailer
100g oats
750ml milk (we used coconut)
2 tsps Bioglan Superfoods Superberries
For the topping:
1 tbsp desiccated coconut
1 tsp bee pollen
2 tsps pumpkin seeds
Method
Add the oats and milk to a saucepan, bring to boil, give them a good stir, then cover the pan and let sit for five minutes, until the liquid is absorbed.
Turn off the heat and stir in the Superberries and any sweetener if desired.
Divide between two bowls and top with the coconut, bee pollen and pumpkin seeds or any other toppings you fancy!