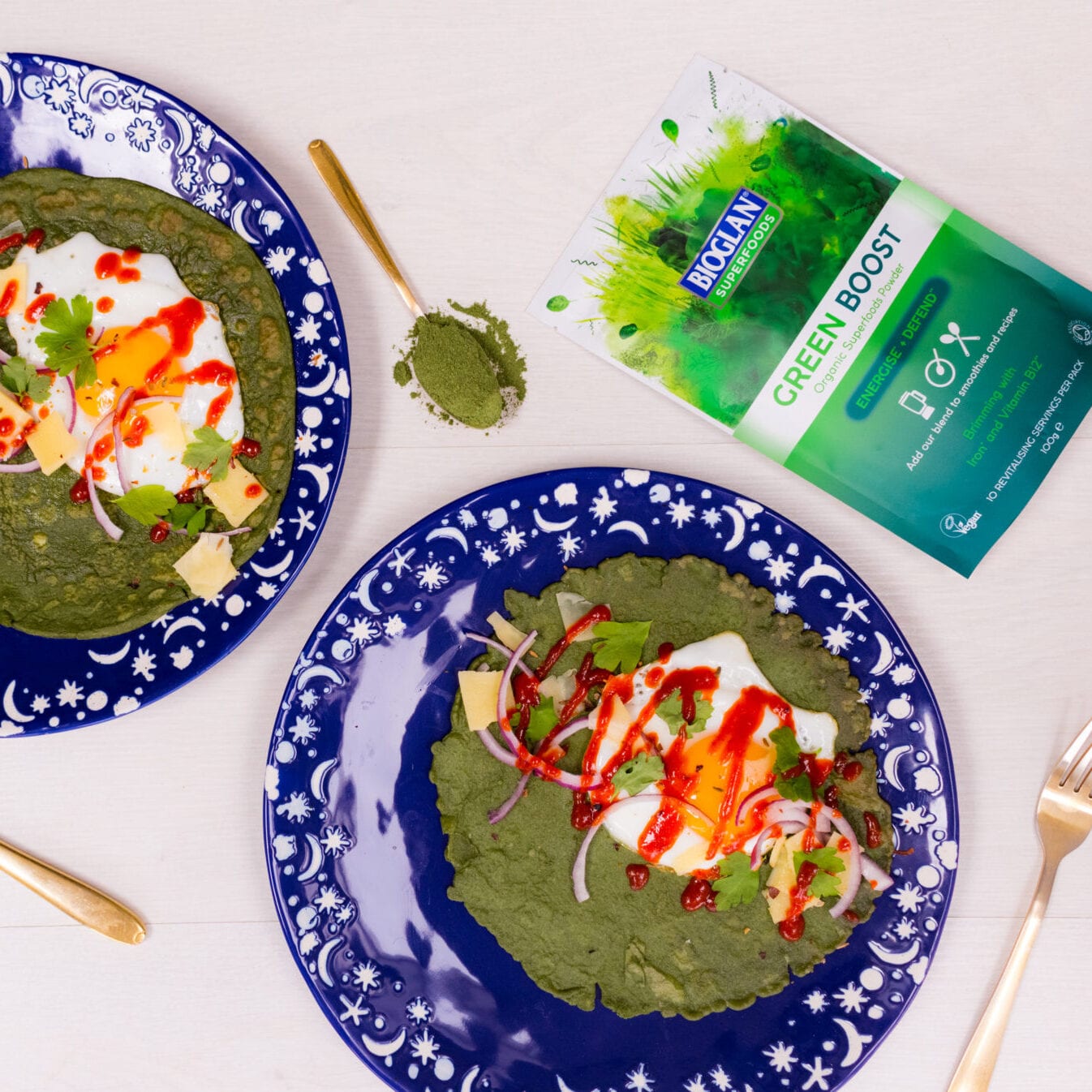 Brunch Pancakes
with Green Boost

Serves 2

Takes 15 minutes plus 1 hour resting time
If you're looking for a healthy brunch, look no further than these Green Boost Brunch Pancakes. They are gluten free and full of veggie goodness including iron and vitamin B12. Customise these by adding your favourite cheese on top or adding different herbs.
Ingredients
Buy ingredients online at your selected retailer
100g chickpea flour (gram flour)
300ml water
2 tsps Green Boost
4 eggs
Coconut oil, for frying
40g grated hard cheese (cheddar or parmesan)
Sliced red onion
1 tbsp hot sauce
Handful of parsley
Method
Whisk together the chickpea flour, 2 of the eggs, water, salt and Green Boost. Leave to rest for about 1 hour in the fridge.
Heat coconut oil in a non-stick pan on medium heat. Add half of the batter and tilt the pan around to make sure it is evenly distributed. Wait until bubble start appearing on the top of the pancake and carefully loosen the sides with a spatula before flipping the pancake. Cook for a further 2 minutes until both sides are golden then slide onto a plate. Fry the remaining the pancakes.
Meanwhile, fry the eggs in some more coconut oil. When the pancakes are done, top with the eggs, grated cheese, parsley and onions.