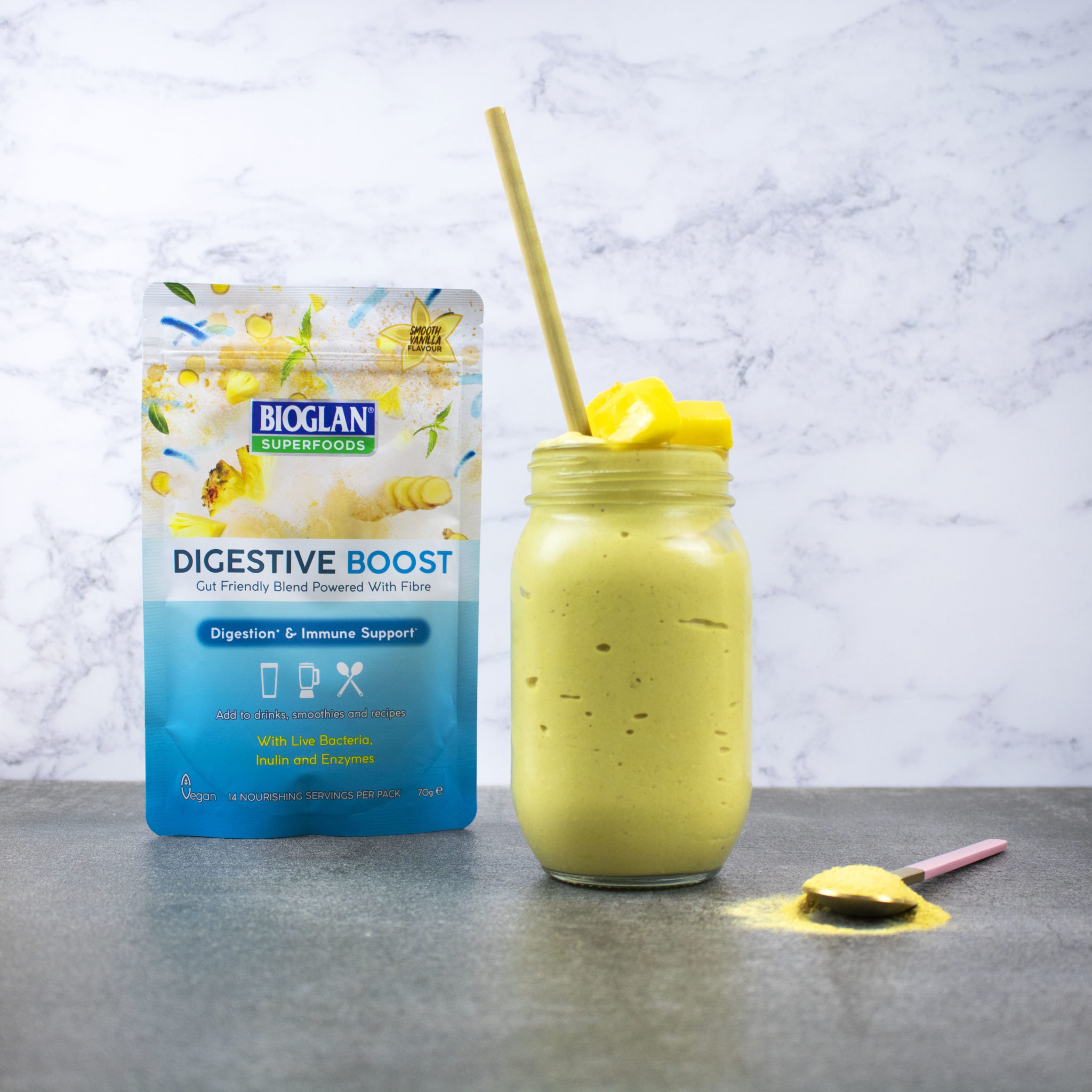 Mango Smoothie
with Digestive Boost

2

Five Minutes
A creamy recipe for a Mango Smoothie with only a few ingredients, meaning it's the perfect recipe when you're short of time but want something healthy. It also includes our brand new, vegan Digestive Boost – a microbiome-friendly blend including live bacteria, fibre and digestive enzymes.
Ingredients
Buy ingredients online at your selected retailer
40g Frozen Mango
30g Frozen Pineapple
10g Frozen Banana
½ Avocado
Greek Yogurt
1 tsp Bioglan Superfoods Digestive Boost
Method
Place all the ingredients into a blender and blend until smooth. Top with Mango & Pineapple and enjoy!