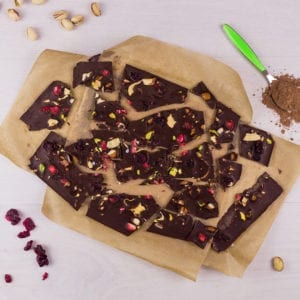 World Chocolate Day Recipes
7th July sees a celebration of one of our favourite days – World Chocolate Day!
With this in mind, we thought we'd put together some of our favourite choctastic recipes with a healthy superfoods twist.
First up is this Cacao Bark. So simple and quick to make and you can customise it any way you want with additional toppings of your choice.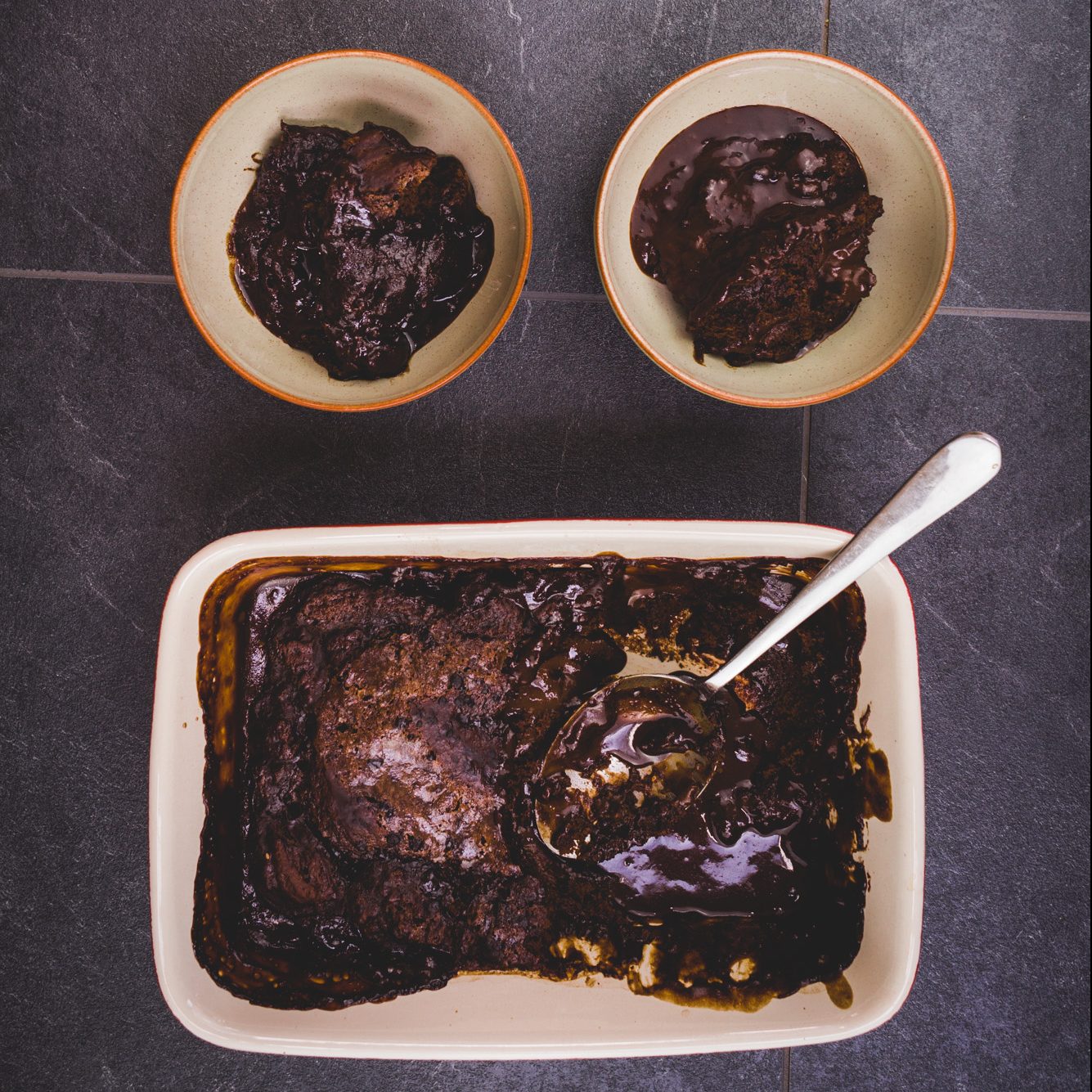 We love this Magic Self-Saucing Pudding – it's rich, chocolatey and ridiculously indulgent! It might seem like a winter warmer but add a scoop of vanilla ice cream and it's instantly transformed.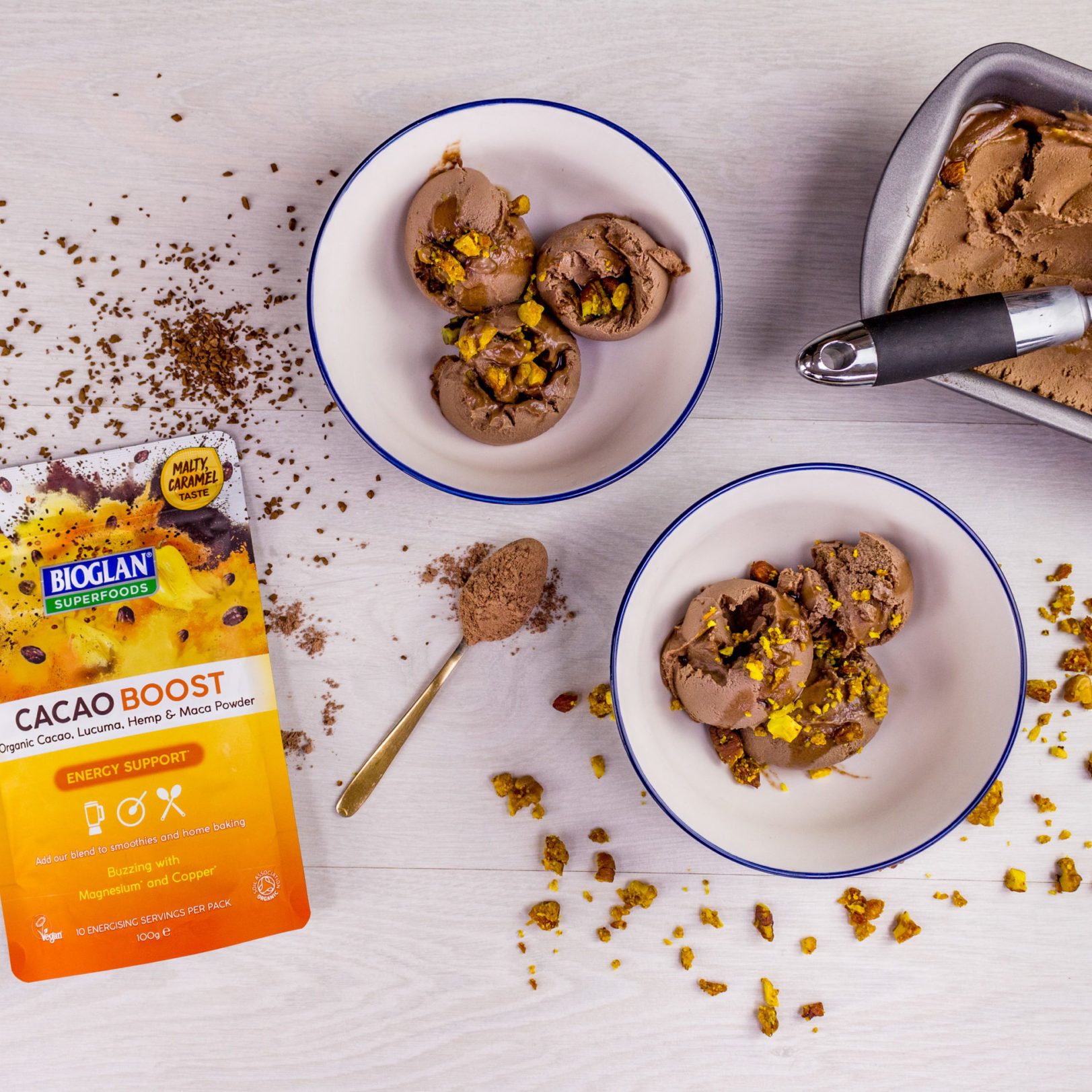 Talking of ice-cream, have a go at this vegan, Malty Mocha Ice Cream. You don't need an ice cream maker so it's a no fuss recipe that you'll surely love!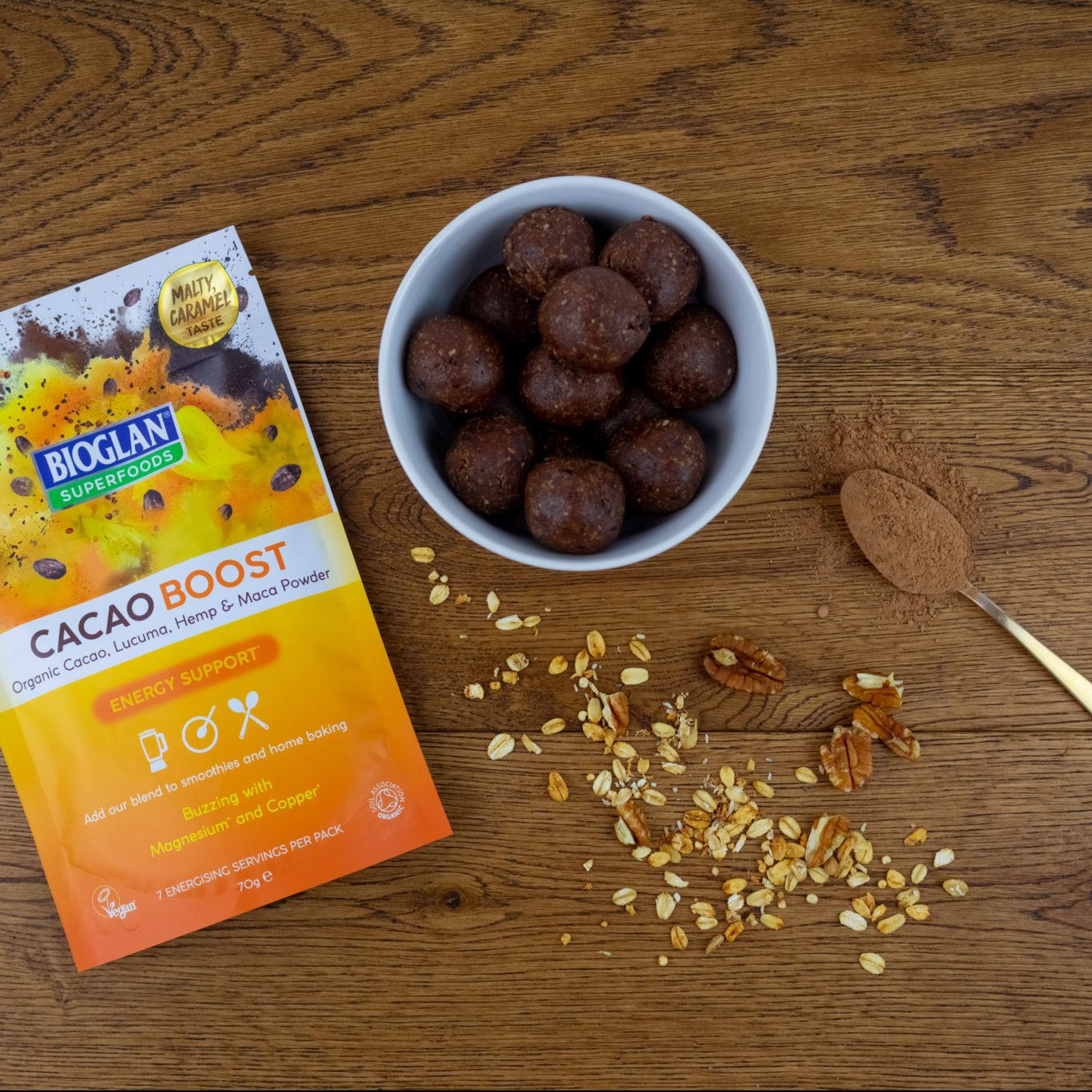 Looking for an energy boost? These Salted Caramel Energy Balls are a healthy alternative to a sweet treat and filled with delicious nuts and dates. You can make them and leave them in the fridge to keep you going for a few days.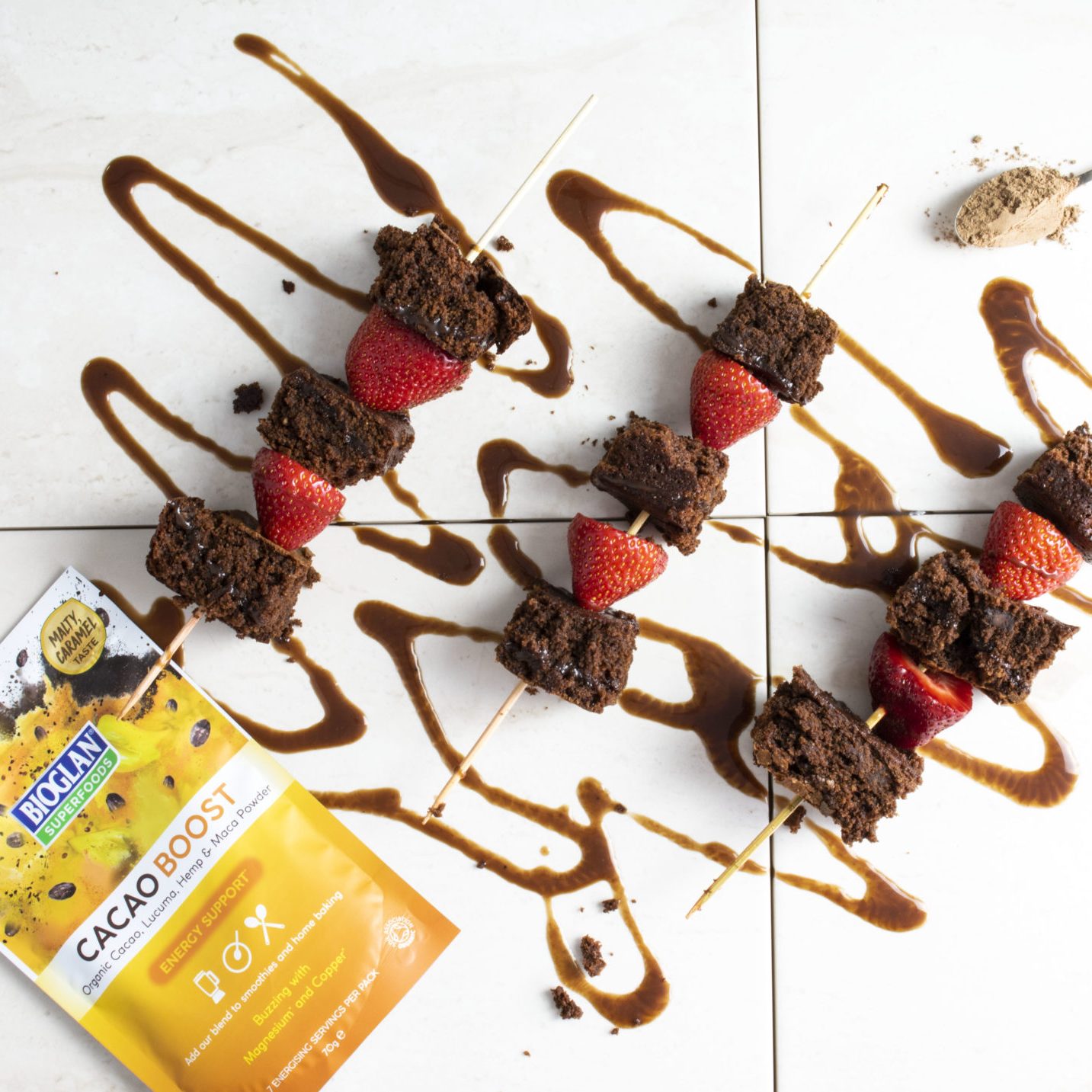 Last, we have these amazing Vegan Brownie Skewers. Naughty but nice and a great treat to make with kids too.