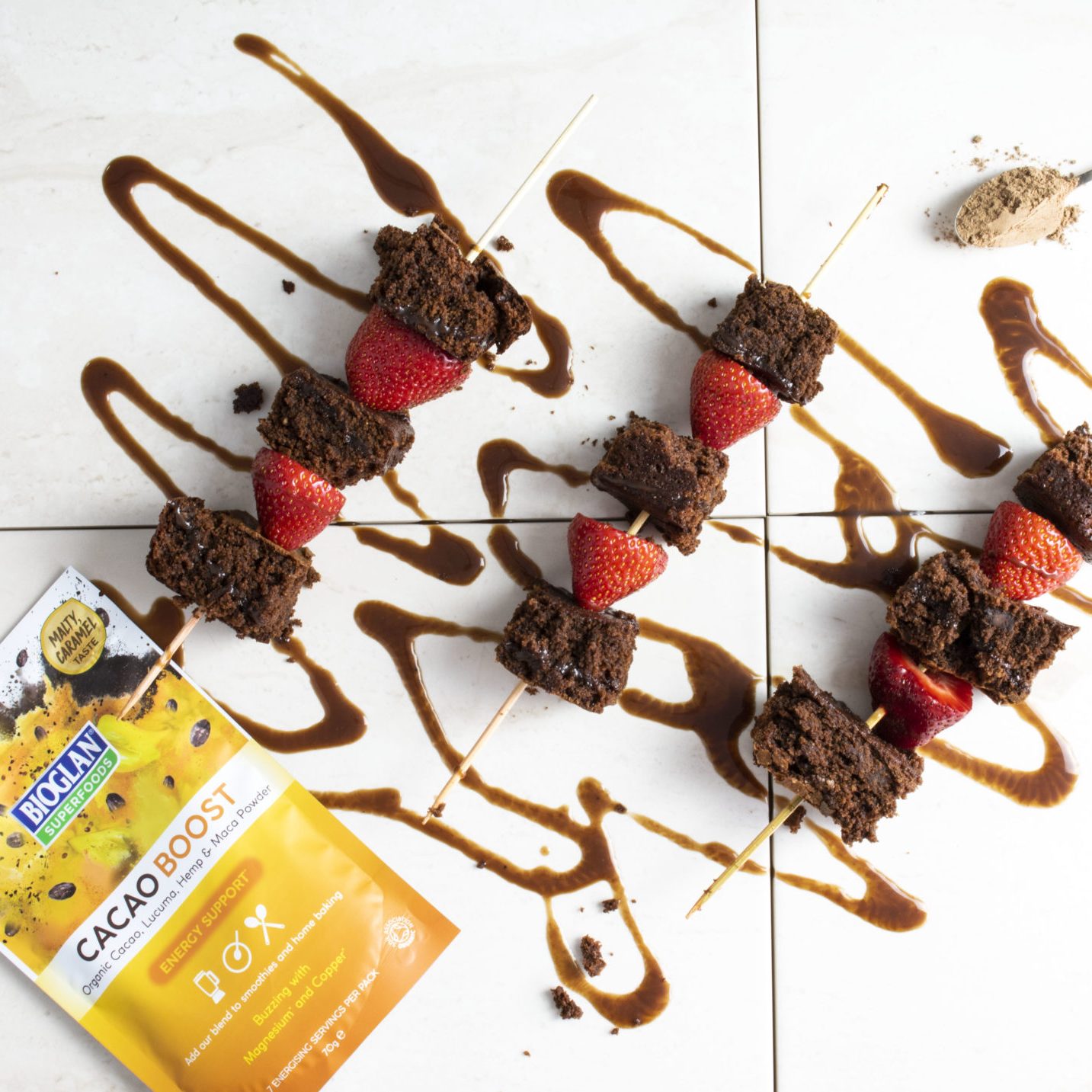 Vegan Brownie Skewers
with Cacao Boost

6

One Hour
Naughty but nice! These amazing Vegan Brownie Skewers made with Cacao Boost and Flax + Chia are so delicious, in fact, they're so good you might not want to share these!
Ingredients
Buy ingredients online at your selected retailer
50g Cacao Boost
2 tbsp Flax + Chia
200g dark chocolate
½ tsp coffee granules
80g vegan margarine
125g self-raising flour
70g ground almonds
¼ tsp baking powder
250g golden caster sugar
1½ tsp vanilla extract
Method
Heat oven to 170C/150C fan/gas 3½. Grease and line a 20cm square tin with baking paper. Add six tbsp water to the Flax + Chia and leave aside for a minimum of five minutes.
Melt 120g of the chocolate with the coffee and vegan margarine and allow to cool slightly.
Stir the flour, almonds, Cacao Boost, baking powder and ¼ tsp salt in a bowl. Using a hand whisk or mixer, combine the sugar with the melted chocolate until it is smooth. Stir in the Flax + Chia mix, vanilla extract and remaining chocolate, then the flour mixture. Spoon into the tin.
Bake for 35-45 mins until a skewer inserted in the middle comes out clean. Allow to cool in the tin completely, then cut into squares.
Add to skewers with your choice of fruit – we recommend strawberries and chocolate sauce!