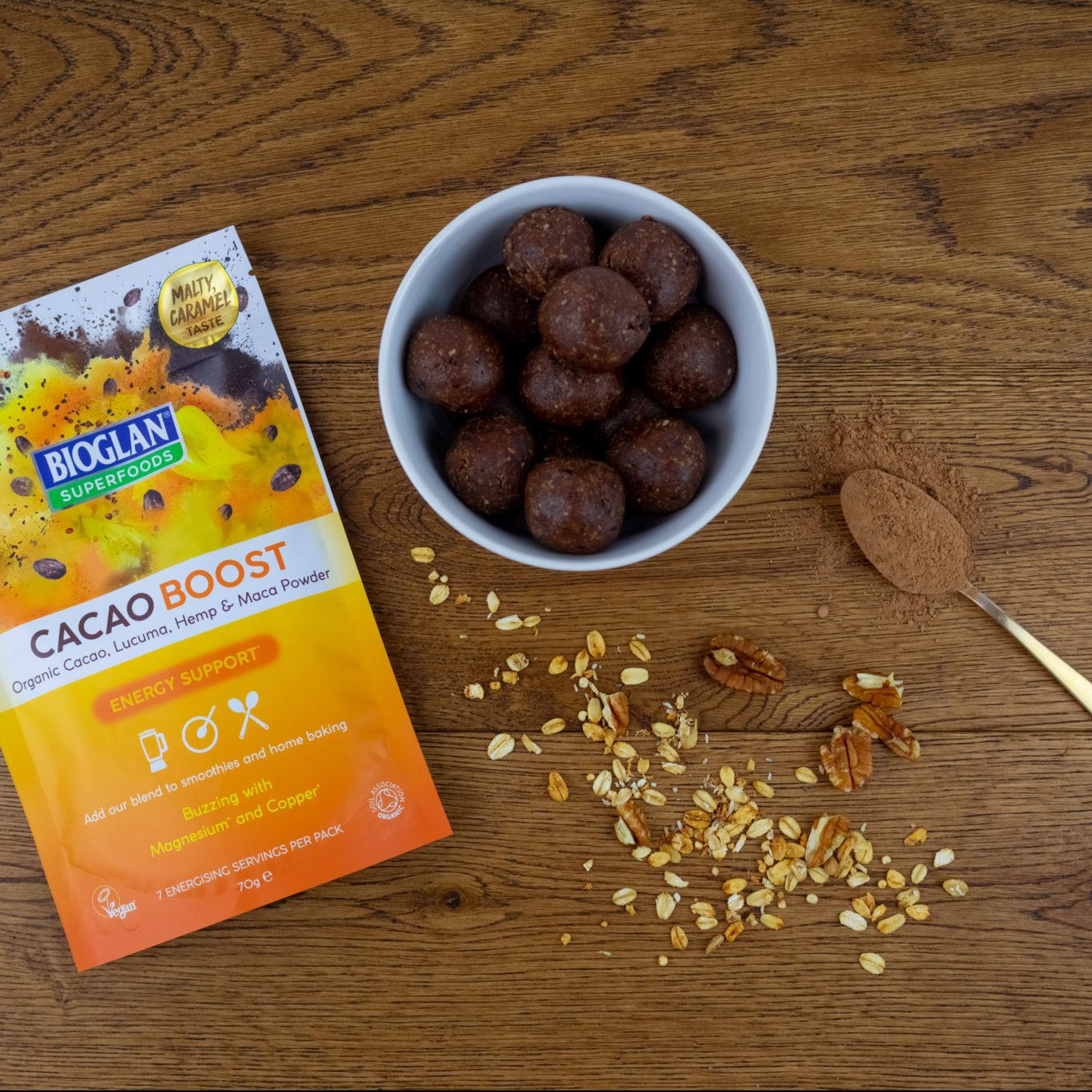 Salted Caramel Energy Balls
with Cacao Boost

12

One hour and thirty minutes
These energy balls with Cacao Boost are a healthy alternative to a sweet treat and filled with delicious nuts and dates. The added salt gives these a slight salted caramel flavour – yum! They're great to keep with you for an afternoon pick me up or when you're on the go.
Ingredients
Buy ingredients online at your selected retailer
2 tablespoons of Cacao Boost
1/2 cup of pecans
1/2 cup raw walnuts
1 cup of oats
6 medjool dates
Pinch of salt
1 tbsp of water
Method
Blitz the nuts and dates with the water but don't allow them to become too fine. The mixture should feel sticky so you can shape them into balls. Place on a tray with some baking paper and keep them in the fridge for at least an hour to allow them to form (we like to keep ours in the fridge overnight!). Once they're ready, keep them in an airtight container in the fridge.