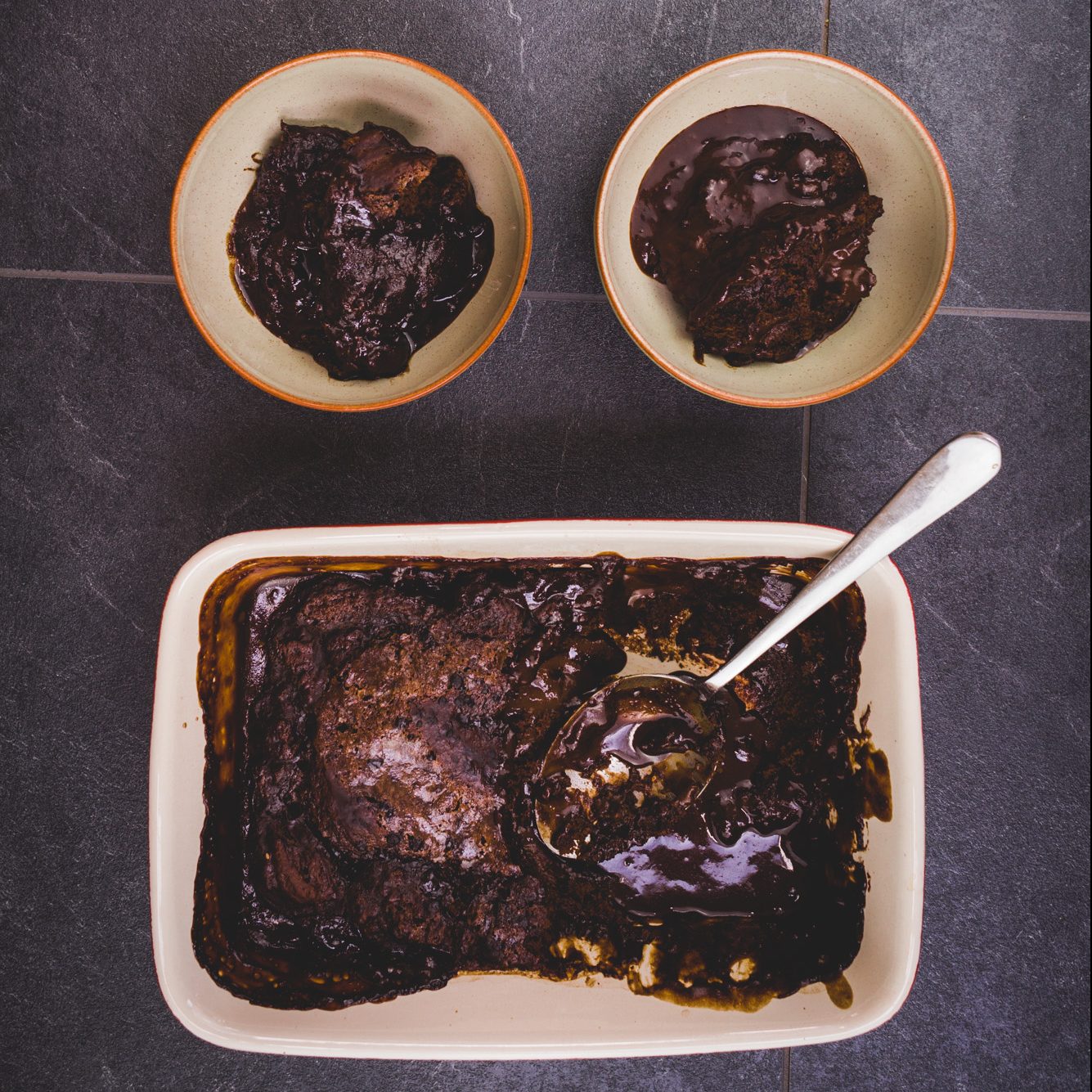 Magic Self-Saucing Pudding
with Organic Cacao

Serves 4

45 minutes
This recipe contains no dairy or eggs and is still ridiculously indulgent. The cacao powder in the pudding and the sauce makes the dessert rich and chocolatey and also adds a healthy dose of magnesium and copper. This recipe is great for when the weather is chilly outside and you need some comfort food! Eat on its own or serve with ice cream.
Ingredients
Buy ingredients online at your selected retailer
150g self-raising flour
Pinch of salt
1 tbsp Bioglan Superfoods Flax + Chia
110g sugar
30g Bioglan Superfoods Cacao
125ml chocolate soy milk
30g melted coconut oil, plus a little extra for greasing
For the topping:
200g sugar
30g Bioglan Superfoods Cacao
300ml boiling water
Method
Preheat your oven to 170°C/gas mark 3 and grease a square 20cm baking dish.
For the pudding, mix together the flour, salt, Flax + Chia, sugar, and cacao powder. Add the coconut oil and chocolate milk and whisk it all together thoroughly. Pour the mixture into a baking dish and spread out evenly.
In another bowl, mix together the remaining 200g sugar and 30g cacao powder, and sprinkle over the top of pudding mix.
Pour the boiling water evenly over the top. Pouring onto the back of a spoon helps spread it best. Bake in the oven for 25-30 minutes, until the top of the pudding is light and springy.
Remove from the oven, and allow to sit for 5 minutes before serving.