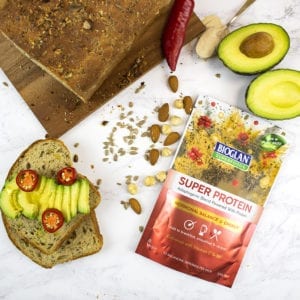 Immune Boosting Recipes
As supporting your immune system is at the front of everybody's minds at the moment, we thought we would share our top immune boosting recipes. Turn everyday foods into a super boosted snack or meal with Bioglan Superfoods Powders.
First up,
Seeded Bread with Super Protein
. Our Super Protein powder is high in vegan protein keeping you fuller for longer. It also contains Vitamin C which contributes to the reduction of tiredness and fatigue, also noted as a key vitamin for supporting your immune system. This bread is perfect for a slice of toast in the morning or a delicious savoury sandwich at lunchtime.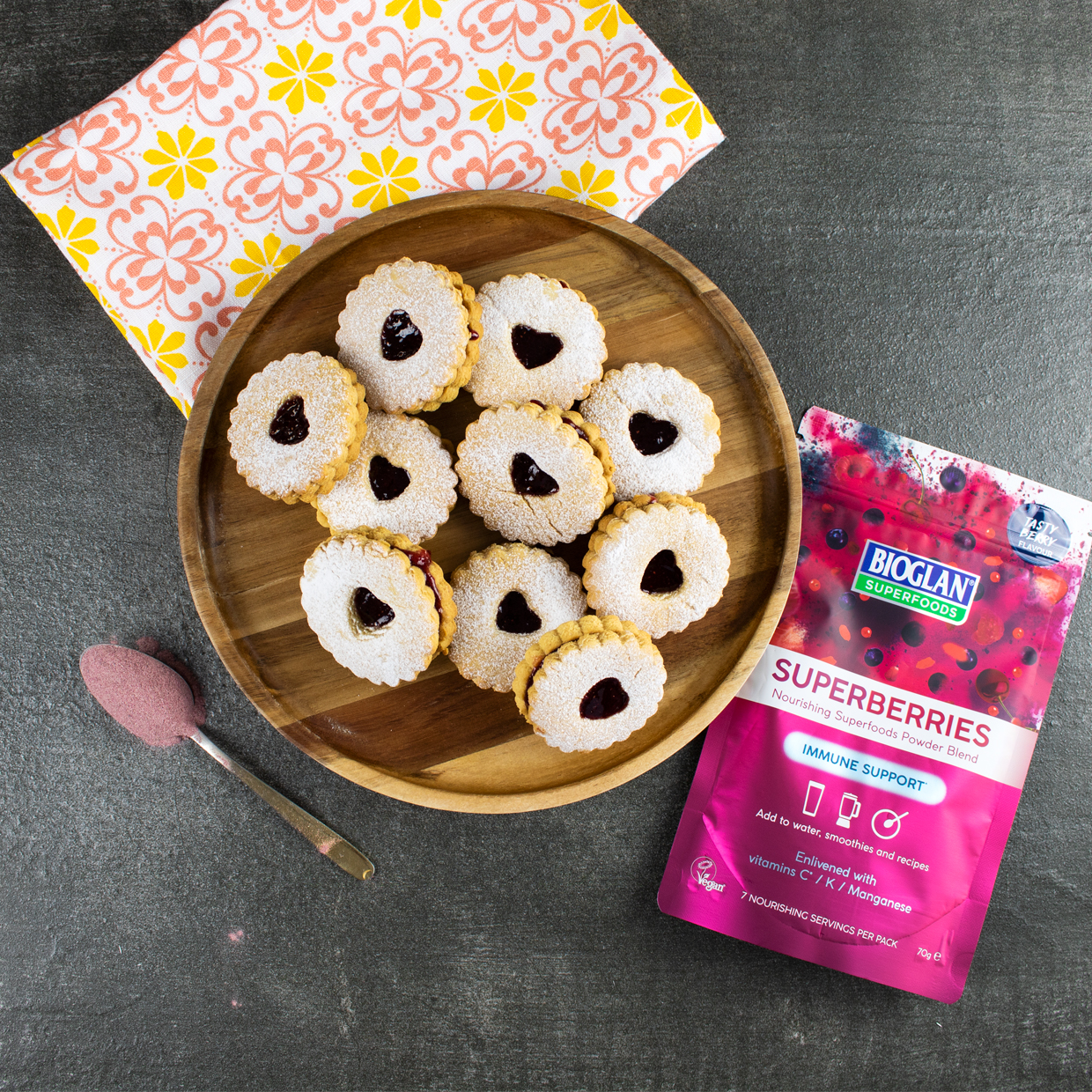 Whilst most of us are working from home at the moment, it is important to make sure you still have a tea break! We have the perfect match,
Vegan Jammy Dodgers with Superberries
. These are the ultimate biscuit treat and will keep you going throughout the day! With added Bioglan Superfoods Superberries, this powder is high in Vitamin C, K, Manganese and Folate all great for immune support. As well as keeping you healthy, it tastes delicious.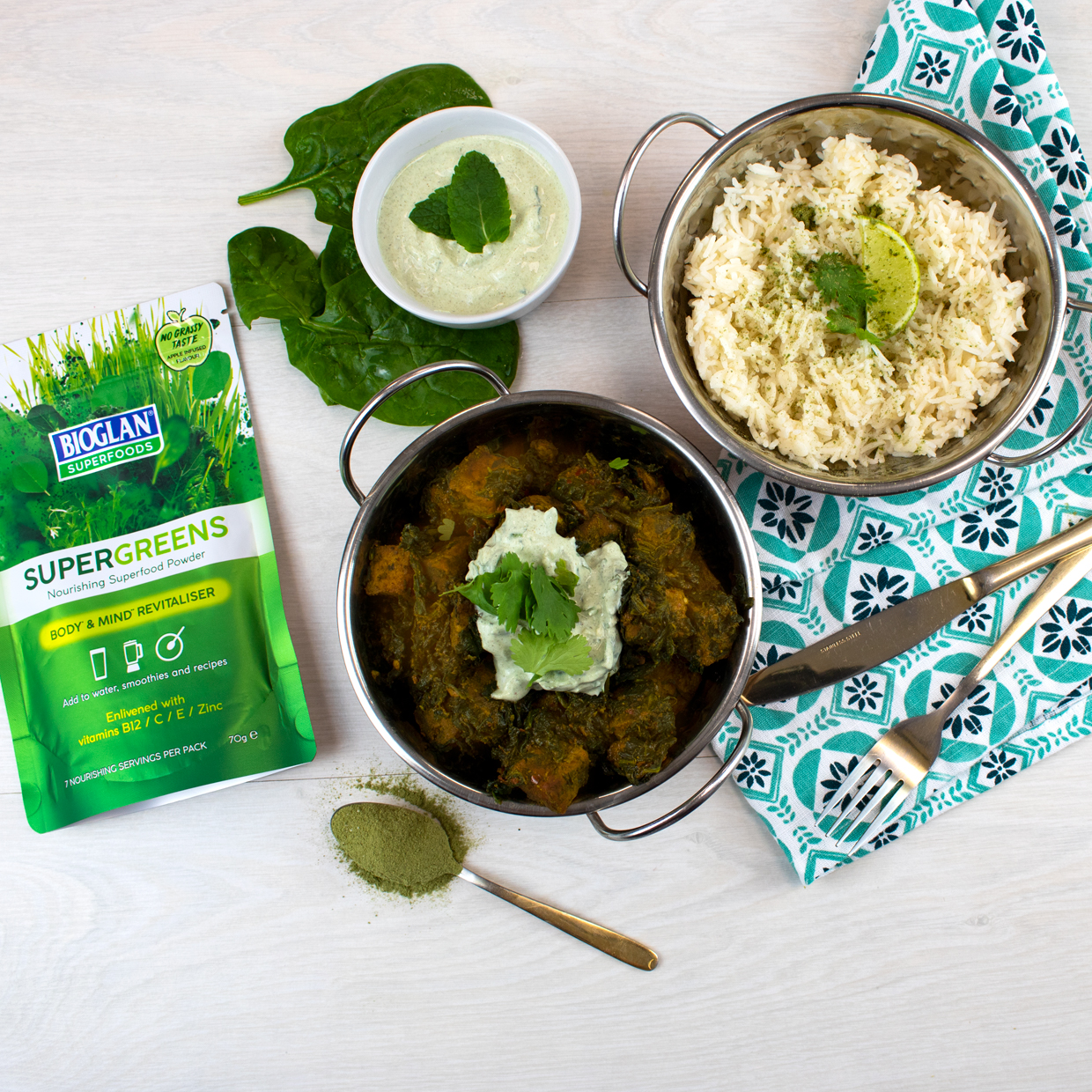 For the perfect lunchtime treat, try our
Palak Paneer with Raita with Supergreens
and get those greens easily included in your meals! Our Supergreens powder contains Vitamin E, C, B12, Iron & Zinc giving your immune system the support it needs plus contributing to normal psychological function keeping your brain ticking through the afternoon!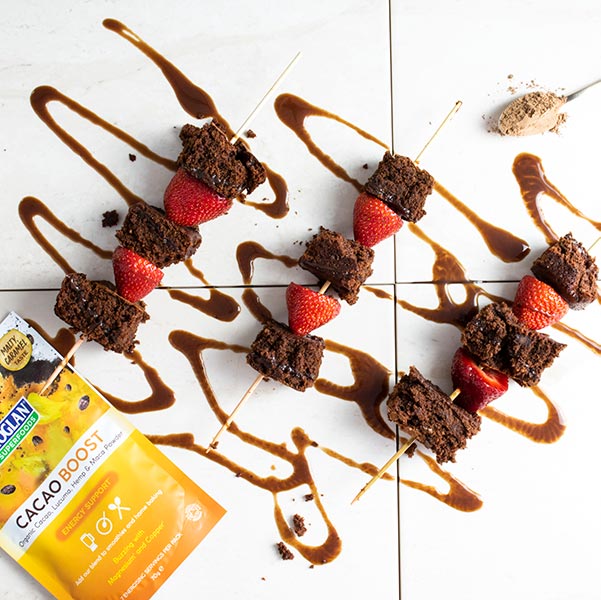 At the current time the kids are off school and you have most likely become their teacher! Get creative and teach them life skills as well as having lots of fun with our
Vegan Brownie Skewers with Cacao Boost
. Great for developing fine motor skills, get the kids to make their own skewers with the brownies, fruit and drizzle of chocolate sauce.
For more recipes take a look
here
. We would love to see you get creative with Bioglan Superfoods so share your recipe photos and tag us on Instagram
@Bioglan.Superfoods
.