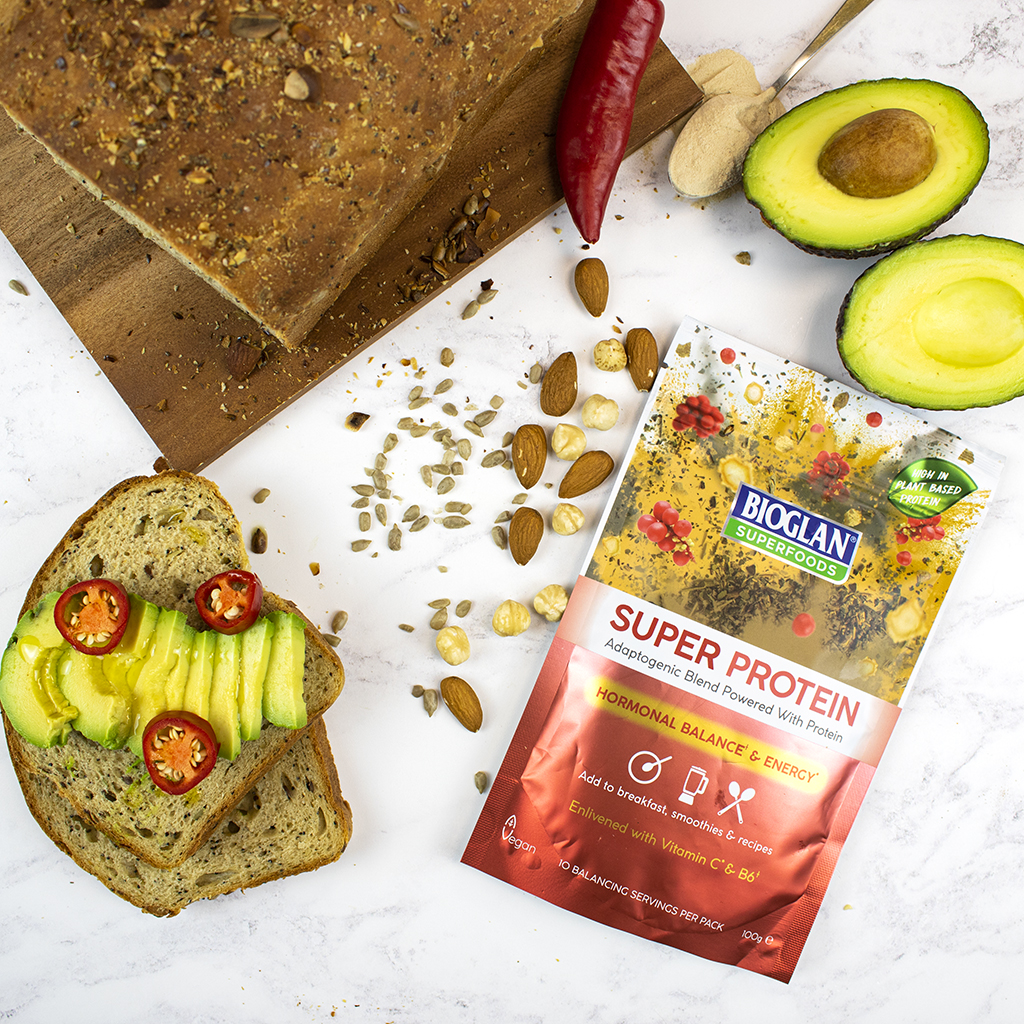 Seeded Bread
with Super Protein

6-8

Three Hours
We love the smell of fresh bread. This seeded loaf with the addition of our Super Protein blend is super tasty and will leave your kitchen smelling fabulous!
Ingredients
Buy ingredients online at your selected retailer
425g strong white flour
25g Bioglan Superfoods Super Protein
7g sachet dried yeast
50g mixed seeds (we used Superfoods Flax + Chia, pumpkin seeds, sunflower seeds and poppy seeds)
1 tbsp sugar
1 tsp salt
25g butter at room temperature
320ml warm water
Method
1. In a large bowl combine the flour, Super Protein, salt, sugar, yeast and seeds. Add the butter and combine until the mixture resembles bread crumbs.
2. Slowly add the warm water and stir together until the mixture leaves the sides of the bowl and you have a sticky dough. You may need to add more water if the mixture is too dry. Tip the dough out onto a floured surface and knead for 10 minutes.
3. Placed the dough into a greased bowl, cover with a clean tea towel, and put in a warm place for 1 ½ hours until doubled in size.
4. Once proved, knead the dough again for roughly 3 minutes then place into a greased loaf tin. Cover with a tea towel and leave to prove again for 15 minutes.
5. Pre-heat your oven to 230°C/Gas Mark 8. Bake the loaf for 30 minutes until risen and golden.