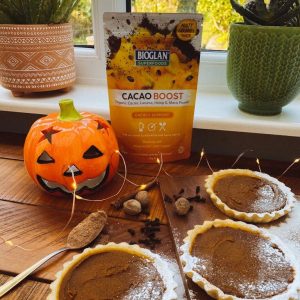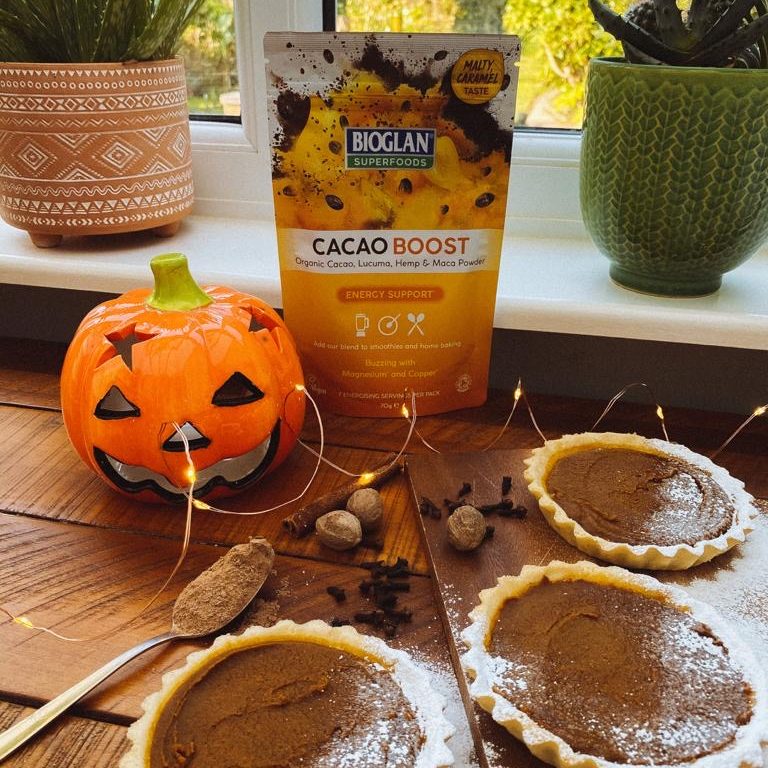 Get in the Halloween spirit this October
Halloween is usually a time for trick or treating, apple bobbing and fancy-dress parties. However, due to our new normal of social distancing Halloween fun has been put on hold. Or so you thought…why not try our Halloween themed recipes for you and the family to enjoy!
Vegan Pumpkin Pie with Cacao Boost
A sweet treat for dessert to satisfy all your trick or treat cravings. This delicious dessert can be made from leftover pumpkin, a great way to get messy and have some Halloween fun. Boost your energy and protein intake from our Cacao Boost, giving this recipe a malty caramel flavour while helping you to maintain a balanced diet.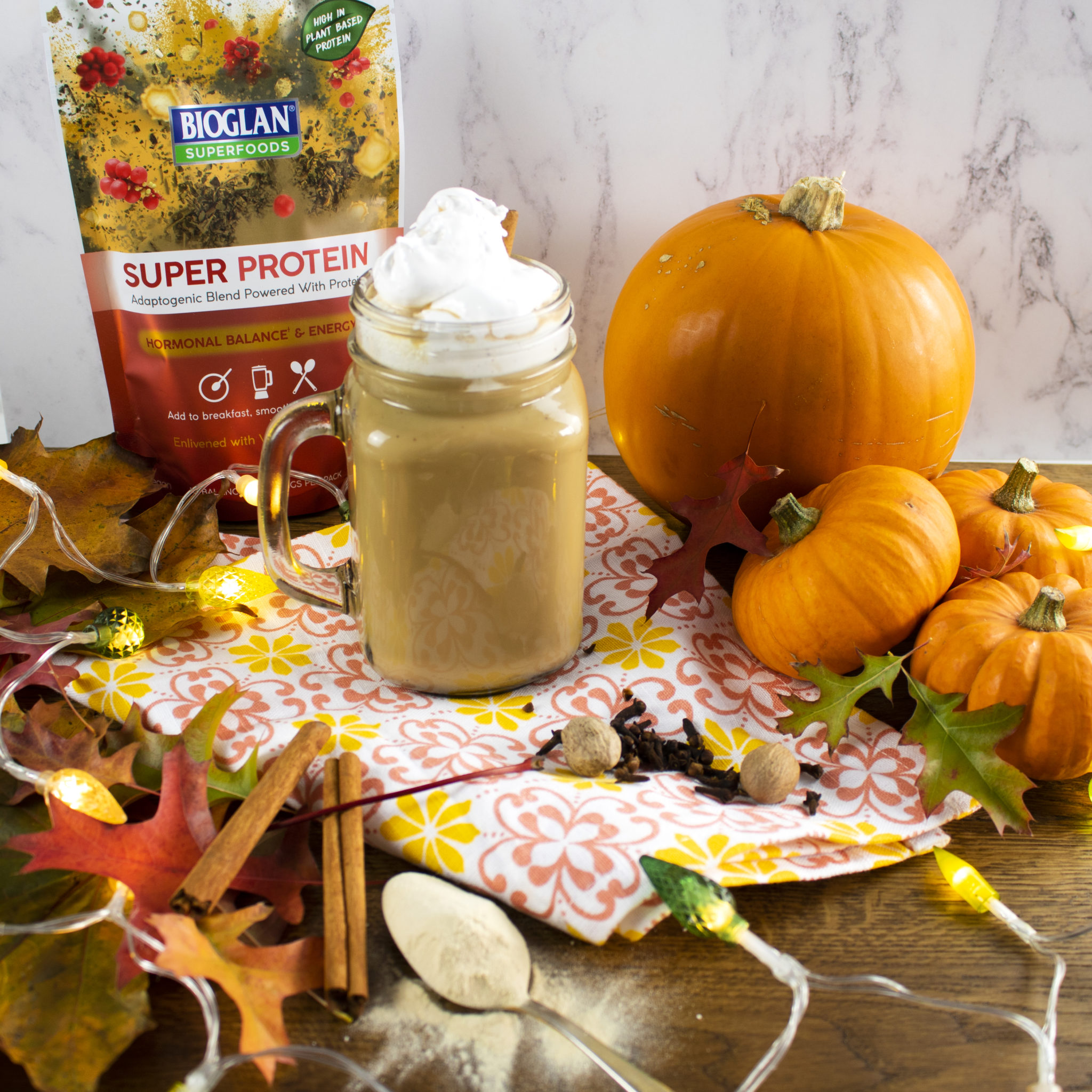 Pumpkin Spice Latte with Super Protein
For a cosy autumnal day in why not try our Pumpkin Spice Latte? While the kids are causing chaos with Halloween crafts, sit back, relax and indulge in our favourite hot drink! Not only will this satisfy your sweet cravings, but also give you a boost of energy from our Super Protein powder. This recipe is perfect for warming you up on a chilly day.