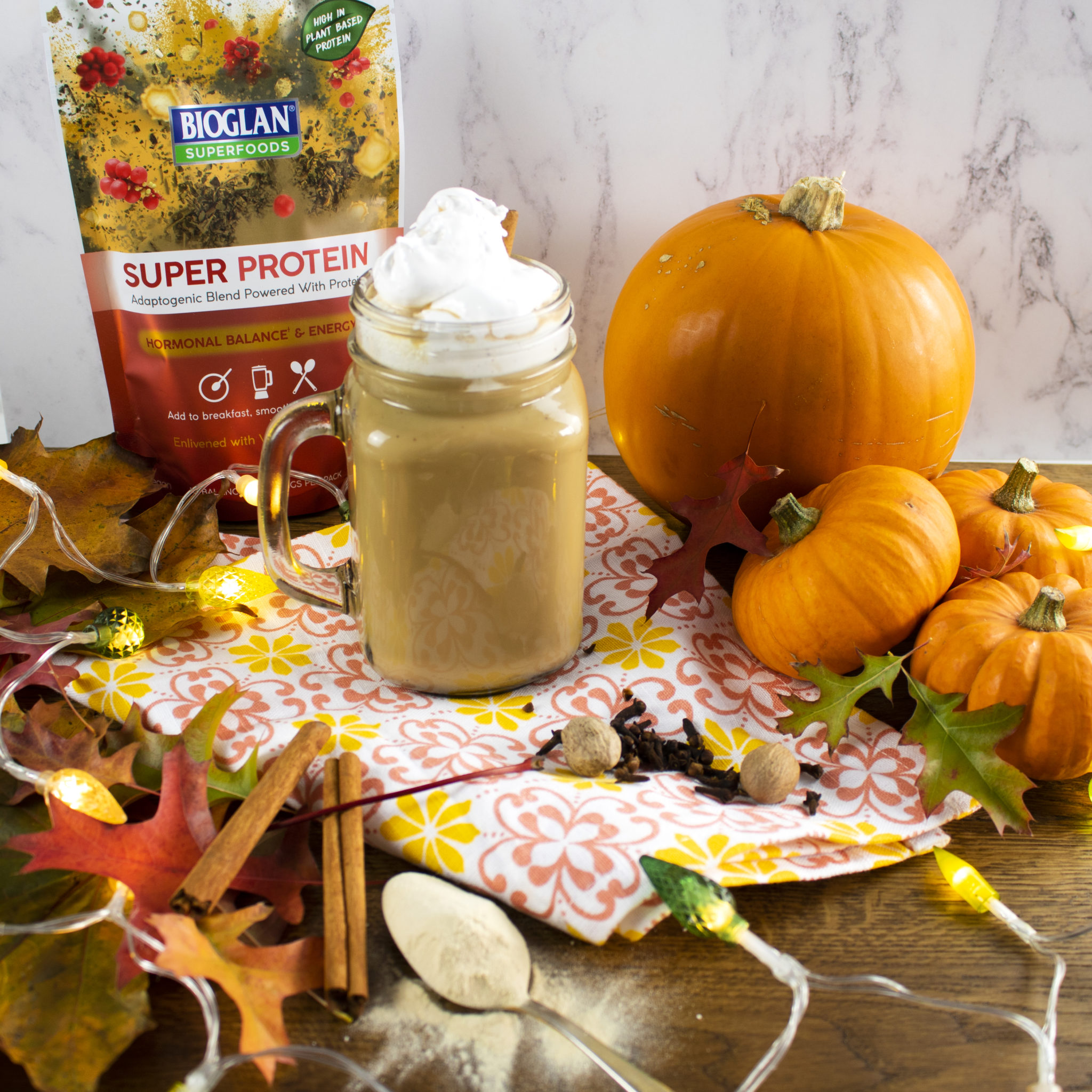 Pumpkin Spiced Latte
with Super Protein

1

Five Minutes
Looking for some recipe inspiration for your leftover Halloween pumpkins? Look no further! This Pumpkin Spiced Latte with our Super Protein powder is the perfect drink to warm you up on these cold mornings. It can be adapted all year round by using canned pumpkin puree too.
Ingredients
Buy ingredients online at your selected retailer
2 tablespoons maple syrup
2 tablespoons pumpkin puree
1 tsp Bioglan Superfoods Super Protein
Cinnamon, ginger, nutmeg, cloves- ½ tsp
125ml non-dairy milk of choice (almond, soy, coconut, cashew)
125ml coffee
Method
Add the pumpkin puree and maple syrup to a small pan. Stir, then add the spices and milk and heat until warm but not boiling.
Once warm, turn off the heat and add the coffee (or espresso shots), Super Protein and stir. Taste for sweetness: Add more maple syrup for a sweeter drink; we found 2 tablespoons to be just right.
Pour into a mug and top with coconut whip. Sprinkle a little more spice mix on top if desired. Enjoy!