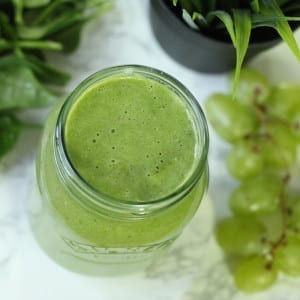 The Super Green Smoothie by Gymbags and Gladrags
I love a green smoothie, but the other day I challenged myself to make the greenest smoothie I've ever made. This all came about because I was out of bananas and berries, which are the usual fruits I add to my smoothies so I had to experiment. I also wanted to try out the Bioglan Superfoods Superfoods powder which is packed with 81 nutritious ingredients.
Green smoothies help to pack in more nutrients and balance your blood sugars better than fruit based smoothies, so I challenge you to add a handful (or two) of spinach or kale to your next smoothie. I've seen smoothie recipes that are basically sugar bombs, such as mixed berries, a banana, diced mango, grapes and topped off with orange juice. Please, don't do this to yourself. Eat the fruit instead, skip the orange juice and make a green smoothie instead.
For this smoothie I used only green ingredients and with the inclusion of the Bioglan Superfoods Supergreens powder, I think it's the healthiest smoothie I've ever made! Bonus: I'm happy to report it doesn't taste like grass. Grab your blender and whip up this smoothie for a boost of nutrients.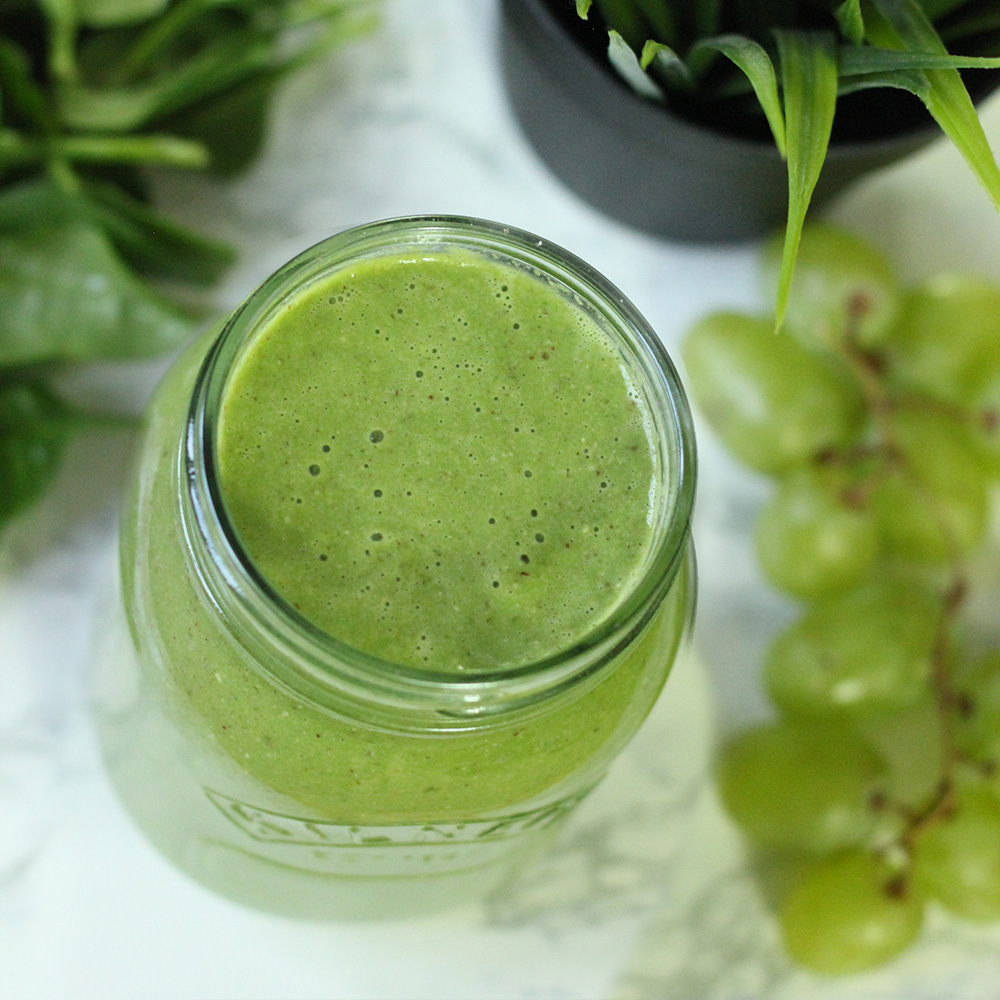 THE SUPER GREEN SMOOTHIE
PREP TIME
2 mins
COOK TIME
1 min
TOTAL TIME
3 mins
An all green, nutritious and superfood packed smoothie.
Author: Cantara at Gymbags and Gladrags
Recipe type: Smoothie
Serves: 1
INGREDIENTS
1tsp Bioglan Superfoods Supergreens powder
1inch cucumber
1 celery stalk
2 cups spinach
2 cups green grapes, frozen
1 cup water
INSTRUCTIONS
Chop the cucumber and celery into smaller pieces. There is no need to peel the cucumber, but if your blender isn't powerful you may want to omit the celery and peel the cucumber.
Combine all the ingredients in your blender and blend.
If it isn't sweet enough for you, add 1tsp of honey or truvia and blend again.
Pour into a glass and enjoy!
Let me know if you make this Super Green Smoothie in the comments below, I'd love to know what you think. Also, let me know your favourite green smoothies, I need more recipes to try!
This post was in collaboration with Bioglan Superfoods as part of their #SuperpoweredYou campaign to superpower the lives of women who are Body Happy. For more recipes and tips on superfoods check out their Instagram or Twitter. All thoughts, opinions, recipes and tastebuds are my own.