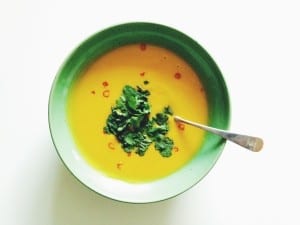 Pumpkin, Coconut and Ginger Soup by Wink Lamiroy
This really has to be the easiest soup to make, its pretty impossible to go wrong.. creamy, coconutty with the warmth of ginger and a hit of chilli…. what's not to like?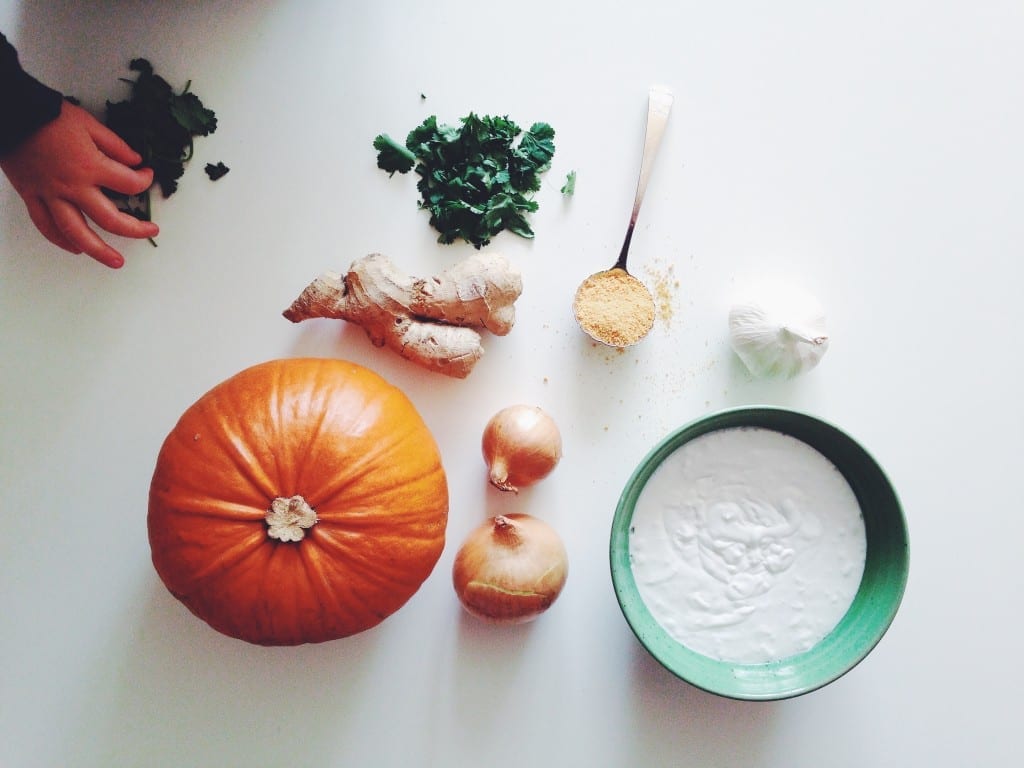 What you will need:
1 Small edible pumpkin
1 Can of full fat coconut milk
2 Small onions
Fresh ginger
1 Bulb of garlic
Marigold bouillon
Bioglan lucuma, baobab, hemp and cacao energy boost powder (add this to really boost your nutrients)
Fresh coriander
Fresh chilli (optional)
What next…
so super simple as promised…
Chop up your onions and garlic, sauté in a little butter or for dairy free use a little olive or coconut oil.
Remove the seeds and skin of the pumpkin, chop and throw into the pot with the onions…
Pour in the can of coconut milk and add enough water to cover the pumpkin.
Finely chop a good sized nub (5cm) ginger and add to the pot along with a table spoon of marigold bouillon.
Leave to simmer until the pumpkin is soft.
Add a table spoon of Bioglan Energy Boost (i highly recommend doing so)
Blend until smooth
Taste…
Need more marigold? mine does… stir and taste again…
Serve with fresh coriander and finely chopped chilli…
See… easy…