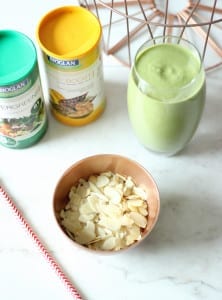 Health Food Swaps: How To Superpower Your Meals by Gymbags and Gladrags
Bioglan Superfoods have teamed up with health and wellness experts with the aim to show you how to superpower your life. As part of my collaboration with Bioglan Superfoods, I want to show you how to superpower your meals. So far, I've shared a few recipes using superfoods to boost the nutritional profiles of your meals and today I'm going to show you several healthy food swaps.
I don't believe in restriction, I believe in making healthier choices. If I was to never have chocolate again I'd go insane. I loveeee chocolate, but I choose to make chocolatey treats with Bioglan Superfoods' Raw Cacao powderand only have actual, full on calorific, 'naughty' chocolate once in a while.
There are plenty of healthy food swaps we can make to make sure we are choosing nutrient-dense foods that will benefit us and improve our health, instead of processed, nutrient-void foods that can be harmful to us. Today I'm sharing these food swaps in a good, better, best format so that you can gradually improve your food choices. Have a think about what else you can swap to limit the bad foods in your diet and share your swaps in the comments below.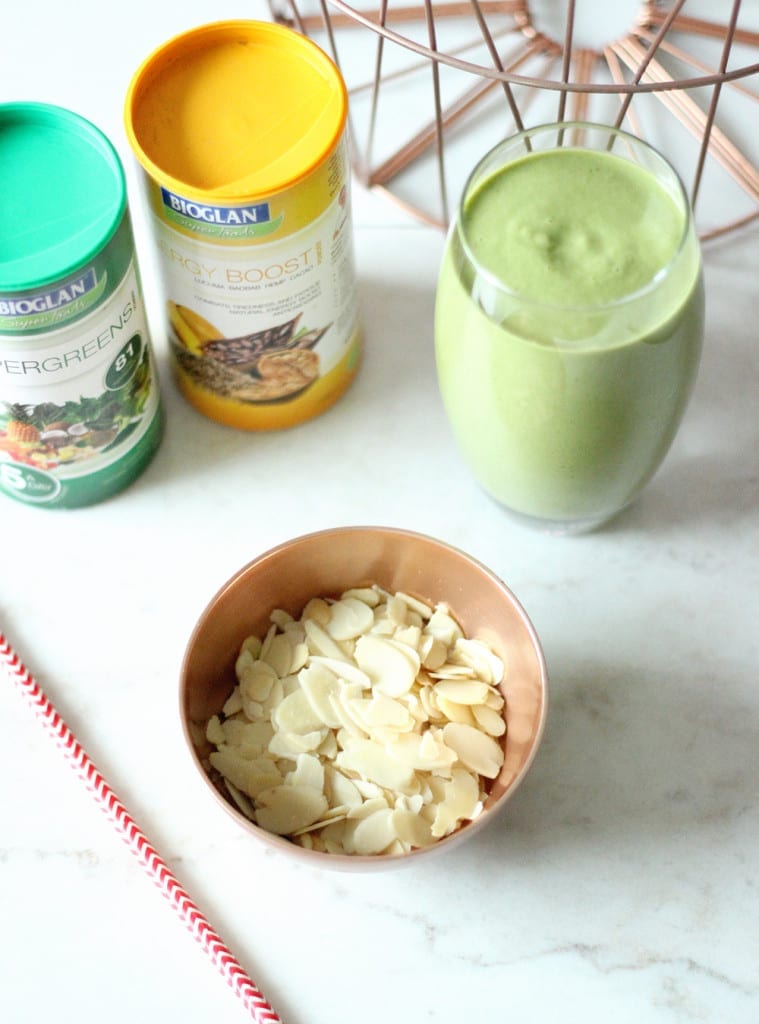 BREAKFAST
It's so important to get your day off to a good start with a healthy, filling and nutritious breakfast. It will control your blood sugar levels to stop you craving sweet stuff later on, it'll help you to focus at work or school and it will help you to make healthier choices for the rest of the day. A lot of breakfast options are high in sugar, so swap your boxed breakfast cereal and jam on toast for one of these healthy food swaps instead.
Good: Peanut butter and banana on brown toast. Choose a peanut butter that has no added sugar or palm oil, I personally like Meridian Crunchy Peanut Butter. The peanut butter provides healthy fats and protein and the brown bread is a complex carb to keep you fuller longer.
Better: Porridge made with whole oats (not instant) and dairy-free milk of your choice. Stir in vanilla protein powder and top with berries, chia seeds, milled flaxseed, Bioglan Superfoods Energy Boost and a dash of honey. Oats are also a complex carb, the protein powder provides protein and the chia seeds and milled flaxseed are a source of good fats.
Best: Poached eggs on top of smashed avocado on sourdough toast. This gives you protein, carbs and healthy fats all in one meal to keep you fuller for longer.
LUNCH
Grabbing lunch on-the-go can be expensive and unhealthy. Sandwiches are packed with mayonnaise, added sugar(?!!) and salt. Making your own lunches is definitely your best option as that way you'll know exactly what's in it and save yourself some money too. Put down your store-bought tuna mayonnaise sandwiches and tomato soups and choose one of these healthier lunches instead.
Good: Store-bought tuna mayo sandwich on wholemeal bread, store-bought vegetable soup (check the ingredients label), store-bought wholemeal pasta salad.
Better: Homemade tuna mayo sandwich on wholemeal bread, homemade vegetable soup, homemade wholemeal pasta salad.
Best: Homemade avocado and tuna wrap in a wholemeal pitta, homemade chicken and vegetable soup, homemade salmon and quinoa/cous cous/wild rice salad.
SNACKS
Snacks can often be difficult to make healthy as there are sooooo many yummy unhealthy options out there to tempt us. Vending machines are packed with chocolate bars, crisps and cereal bars. Again, packed with sugar, greasy oil and ingredients we can't pronounce. I hope these healthy food swaps will give you ideas for healthier snacks.
Good: Homemade granola, Nakd bars, dark chocolate, vegetable crisps, yogurt covered nuts and Popchips.
Better: Fresh fruit, dried fruit and nuts, energy bites, air-popped popcorn and a protein shake.
Best: Guacamole devilled eggs, hummus and crudités, a handful of nuts, greek yogurt with berries and chia seeds.
DRINKS
A lot of bottled drinks are full of sugars and empty calories. Cutting out fizzy and sugary drinks can have a big impact on our weight and health. Save your teeth, waistline and health by making these drink swaps.
Good: Fresh fruit juices (not from concentrate), ready-made flavoured waters, tea and coffee with sweetener.
Better: Homemade fruit juices, infused water, coconut water, tea and coffee with no sugar or sweetener.
Best: Homemade green smoothies with Bioglan Supergreens, filtered water, herbal teas, matcha teas and black coffee.
These are just a few healthy food swaps you can make with your meals, snacks and drinks. There are so many more food swaps you can do, so let me know if you'd like to see another post on this. If there are any swaps you've made in your diet let us know in the comments below so we can take a leaf out of your book!