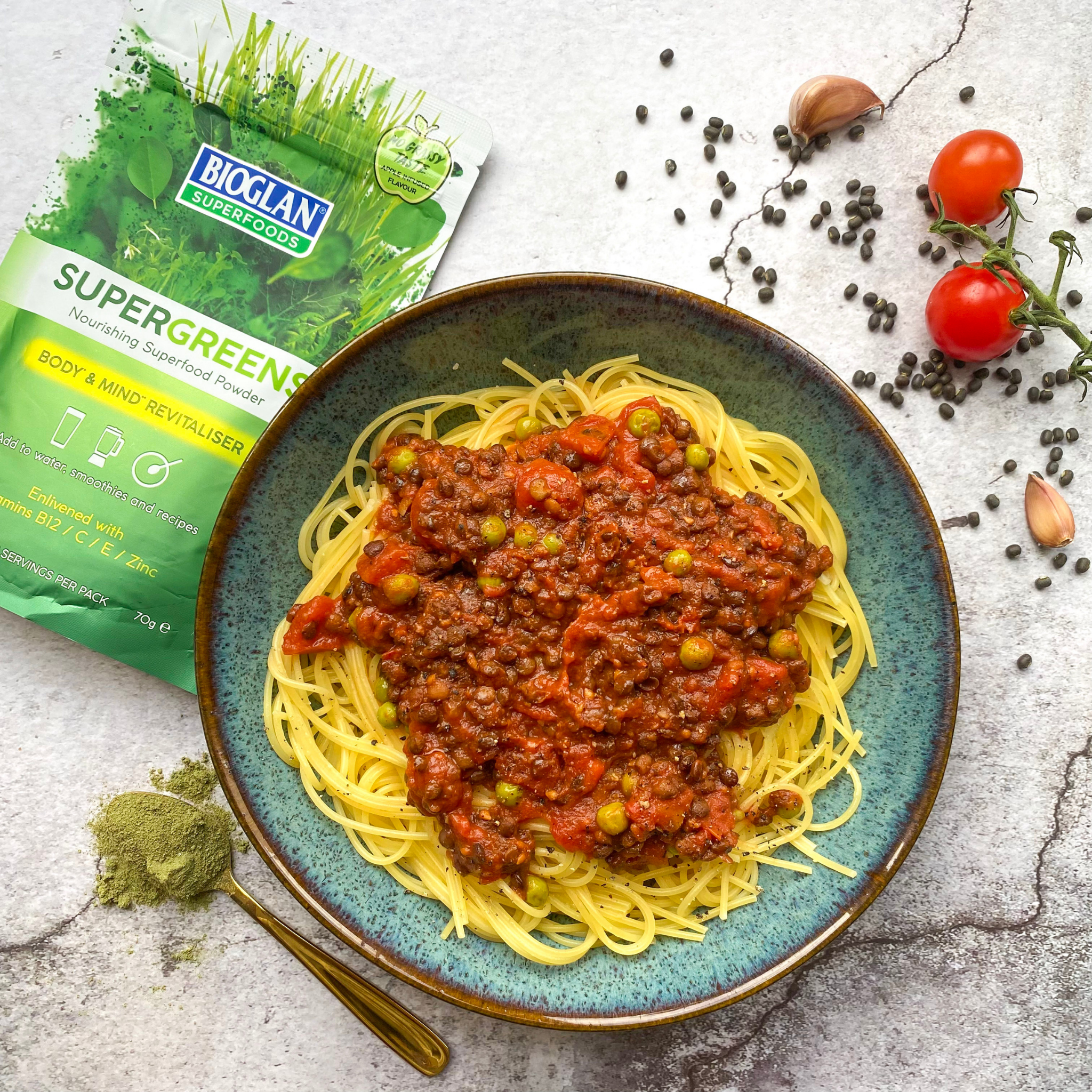 Veggie Bolognese with Supergreens

4

Thirty minutes
We've taken a vegetarian spin on a classic with our Veggie Bolognese with Supergreens.
Ingredients
Buy ingredients online at your selected retailer
1 large onion, chopped
2 garlic cloves, finely chopped
2 carrots, grated
1 tbsp olive oil
2 tsp dried oregano
1 tbsp tomato puree
1 can chopped tomatoes
250g cooked puy lentils
1 tsp Bioglan Superfoods Supergreens
100g frozen peas
150g dried pasta
Fresh basil to garnish
Parmesan or vegetarian cheese alternative to serve
Method
1. Heat olive oil in a large flat-based pan and sauté the onions until soft and transparent. Add the carrot and garlic and cook for another minute, constantly stirring.
2. Add the chopped tomatoes, tomato puree, oregano, puy lentils and Bioglan Superfoods Supergreens and stir well. Simmer for about 10-15 minutes stirring regularly.
3. Meanwhile cook the pasta of your choice.
4. A few minutes before the sauce is ready, add the frozen peas to the pan and stir in.
5. Once cooked serve all together and top with your choice of cheese and basil to garnish.