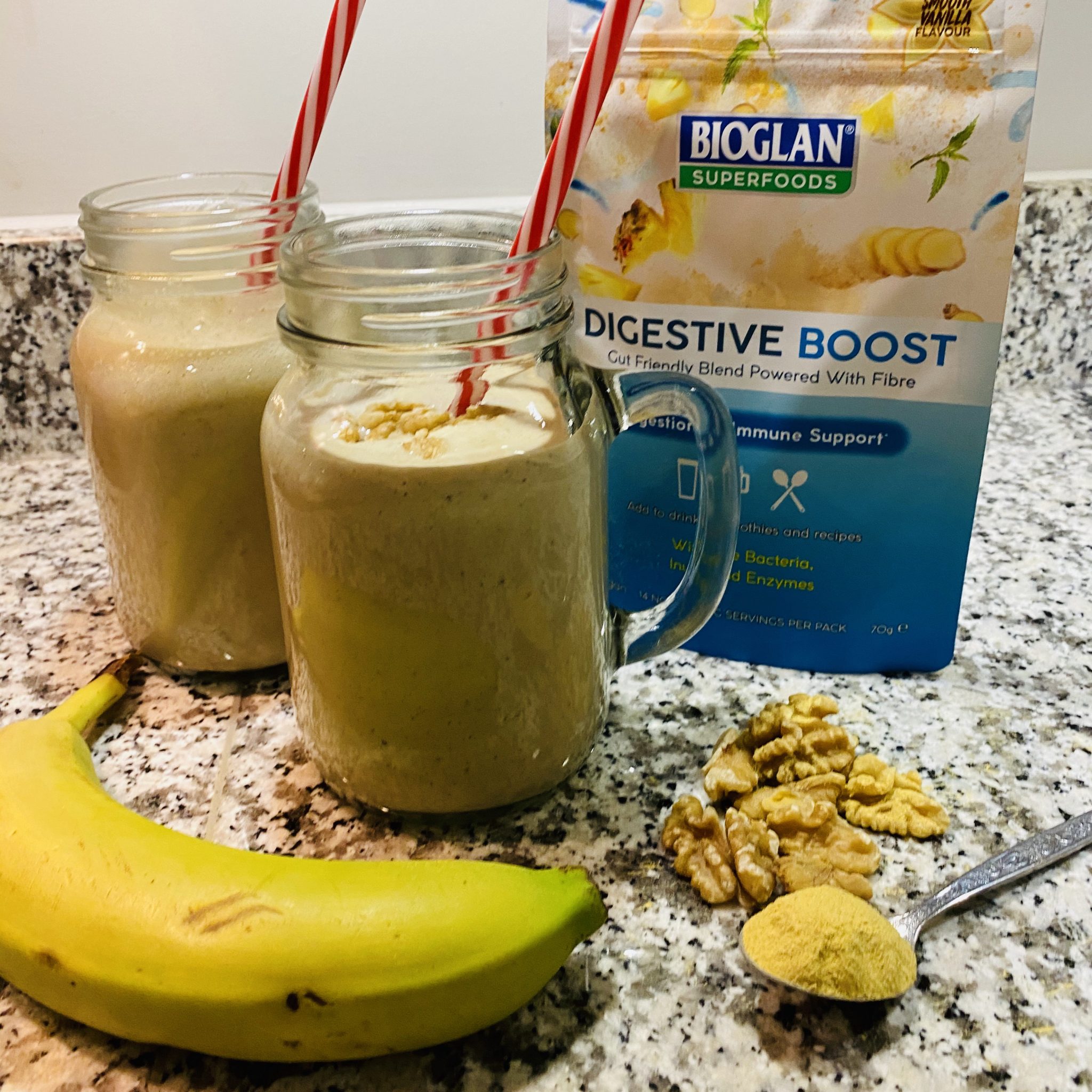 Vegan Vanilla Smoothie
with Digestive Boost

2

Five Minutes
This vegan smoothie with Digestive Boost is a great healthy breakfast choice – especially if you're short of time and looking for something filling.
Ingredients
Buy ingredients online at your selected retailer
2 bananas, (peels removed before freezing)
1 tsp of Bioglan Superfoods Digestive Boost
1 cup vanilla almond milk
2 tbsp maple syrup
¼ cup walnuts
Method
1. Chop two bananas and put in freezer overnight.
2. Add the two frozen bananas, vanilla almond milk, maple syrup and walnuts to a blender. Add one teaspoon of Digestive Boost.
3. Blend until smooth. Add walnuts for decoration. Enjoy!