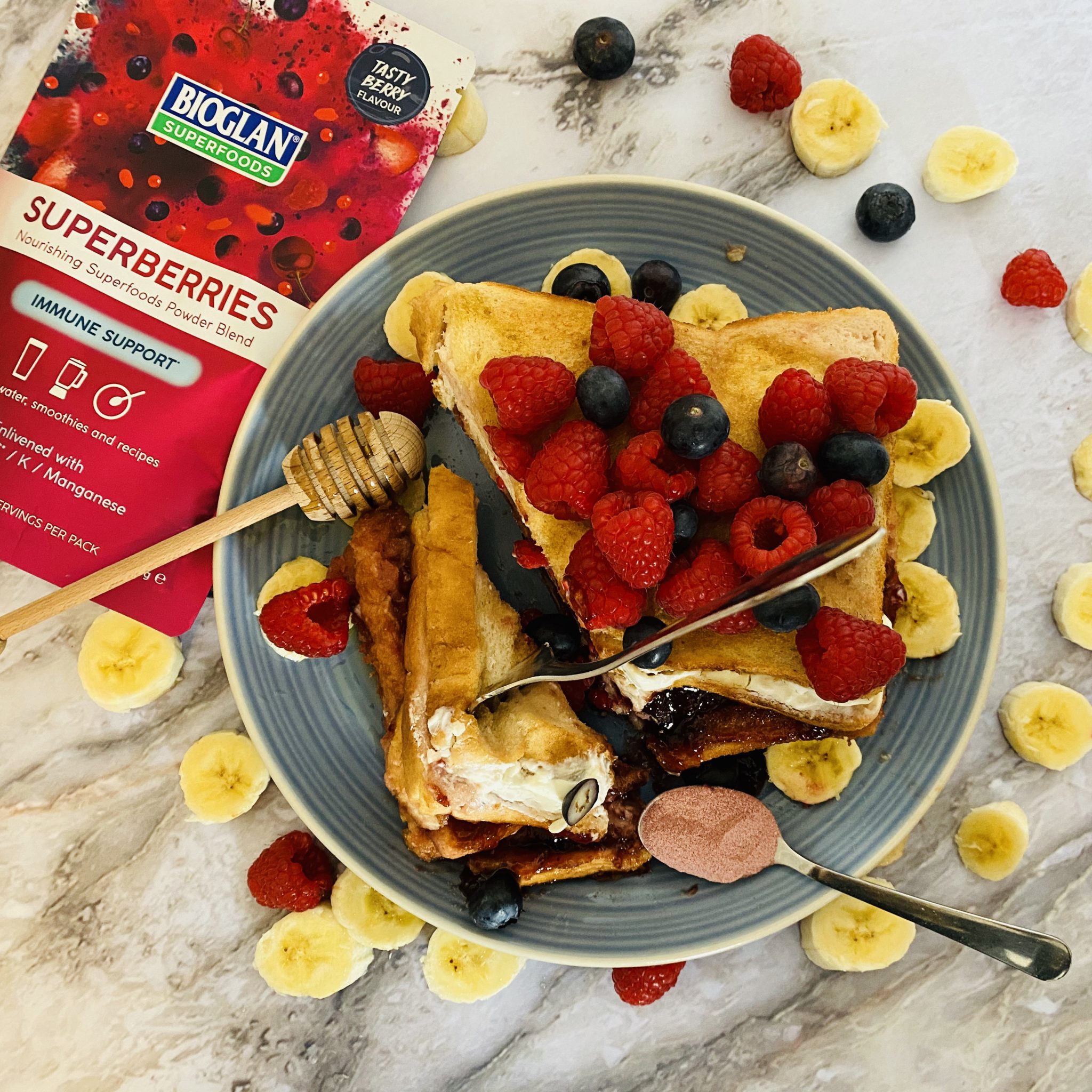 Vegan French Toast
with Superberries

1-2

Fifteen Minutes
Missing going out for weekend brunch? Enjoy your very own Vegan French Toast at home with our Superberries blend for a berrylicious twist.
Ingredients
Buy ingredients online at your selected retailer
½ cup non-dairy milk, we used Oat Milk (125ml)
3 tbsp chickpea flour or rice flour
2 tsp Bioglan Superfoods Superberries
1 tsp of Cinnamon
1 tbsp Maple Syrup
1 tbsp Vegan Butter or Coconut oil
4 slices of soft bread
To serve:
Fruit of your choice, we used raspberries, blueberries and banana
Non-dairy coconut yoghurt
Strawberry jam
Maple syrup
Method
1. Mix the flour, non-dairy milk, cinnamon, Superberries blend and syrup together in a bowl.
2. Heat the vegan butter or coconut oil in a pan on a low-medium heat.
3. Dip each slice of bread into the mixture so it absorbs a lot of the liquid. Shake off any excess and place in pan. Fry on a medium heat for 2-3 minutes until the colour starts to brown, then remove and place on a plate.
4. Add jam or coconut yoghurt on top of each slice and place on top of one another to create a tower.
5. Add toppings of your choice and enjoy!