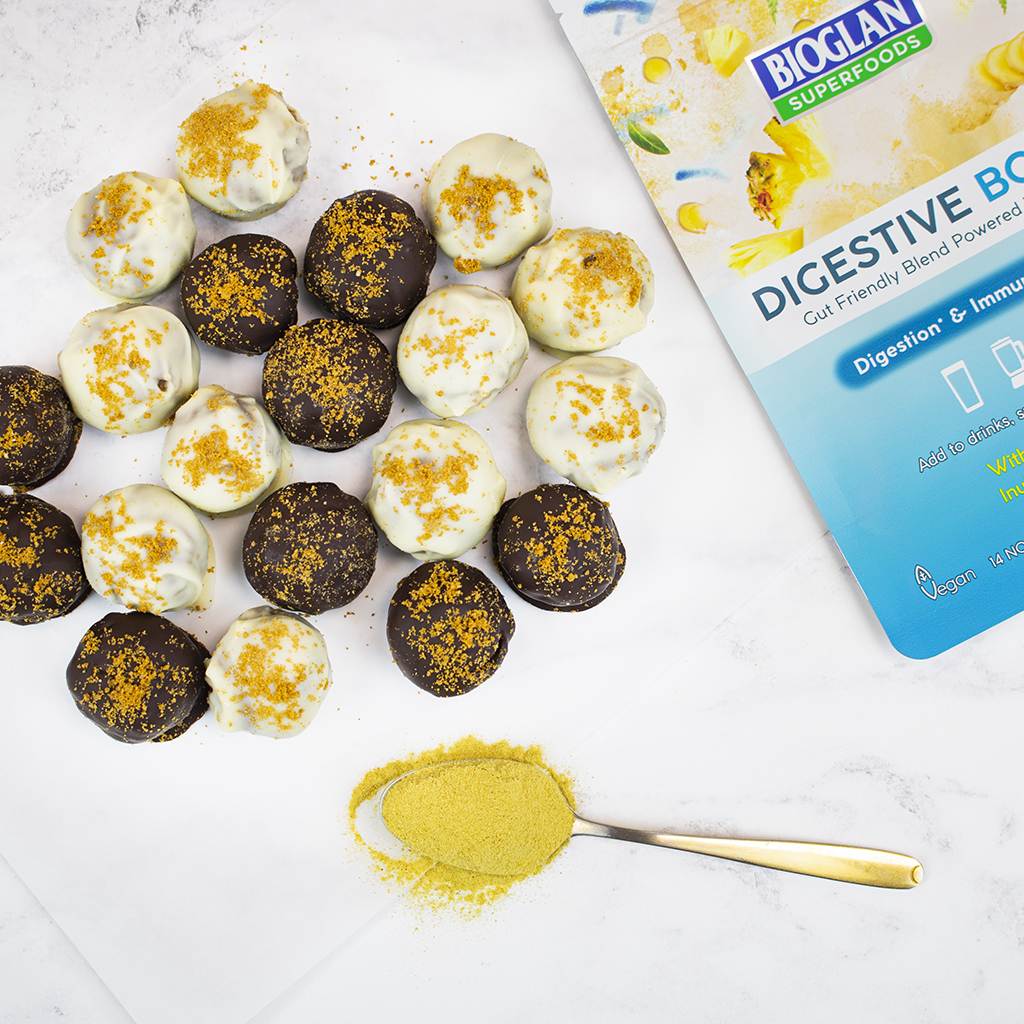 Vegan Cheesecake Bites
with Digestive Boost

Makes 20 bites

Two Hours
Looking for some snack-spiration? If you need an afternoon pick-me-up, this recipe for Vegan Cheesecake Bites with our gut-friendly Digestive Boost could be just what you need!
Ingredients
Buy ingredients online at your selected retailer
250g biscoff biscuits
120g vegan cream cheese
1 tsp Bioglan Superfoods Digestive Boost
100g of vegan chocolate (we used 50g dark and 50g white)
Method
1. Add the biscuits to a food processor and blend into fine crumbs (keep a handful of crumbs aside in a bowl to top your bites at the end)
2. Add the Bioglan Superfoods Digestive Boost
3. Add the vegan cream cheese and mix together with your hands until it forms together like dough
4. Wrap the combined mix in cling film and place into the fridge for 15 minutes
5. Take the mix out the fridge and roll it into balls – you should get about 20 or so from this mixture
6. Place the balls onto a tray and put them back in the fridge for another 30 minutes
7. Melt your chosen chocolate in the microwave or in a pan
8. Dip the cheesecake bites into the chocolate and sprinkle some of the biscuit crumbs over the top
9. Place them back into the fridge for 1-2 hours to set
10. Enjoy!