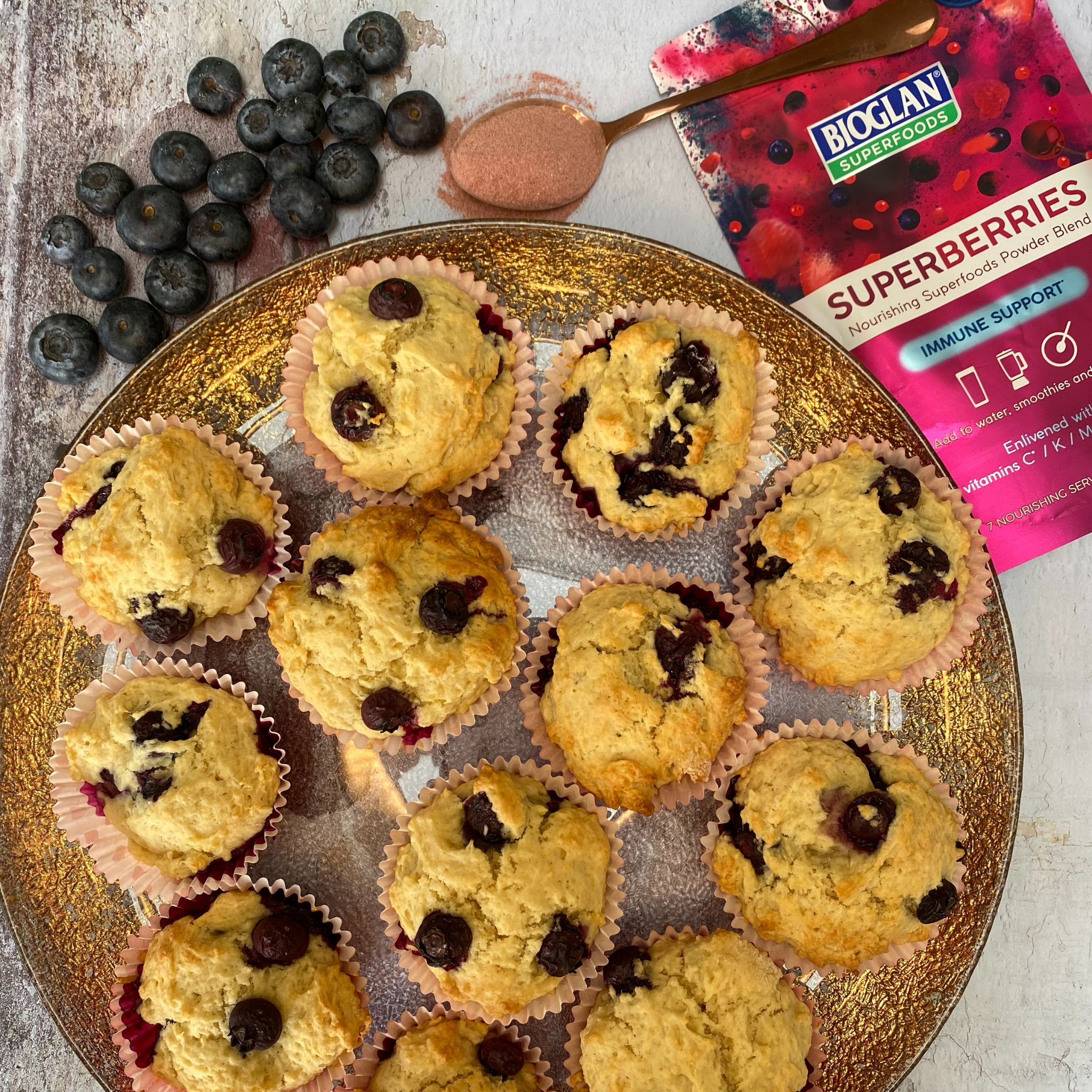 Vegan Blueberry Muffins with Superberries

Makes 12 muffins

Thirty minutes
If you love a sweet treat to stave off the 4pm slump, try our Vegan Blueberry Muffins with Superberries. They're best served slightly warm with your favourite hot drink.
Ingredients
Buy ingredients online at your selected retailer
300g self-raising flour
1 tsp Bioglan Superfoods Superberries
1 tsp baking powder
85g caster sugar
150g blueberries, plus a few extra for decoration
225ml vegan buttermilk (or a mixture of half dairy-free milk and half dairy-free yogurt)
1 tsp vanilla extract
85g vegan butter, melted
Method
1. Preheat the oven to 200°C/180°C fan. Line a 12-hole muffin tin.
2. Combine the flour, baking powder, and sugar and sift into a large bowl. Then add the blueberries.
3. In a jug combine the buttermilk, vanilla and butter, then pour into the dry ingredients. Stir together until just combined, then spoon into the muffin tin. Press a few of the extra blueberries into the top of the muffins.
4. Bake for 20 minutes until well risen and golden. Leave to cool in the tin for 5 minutes and then transfer to a wire rack to cool. Serve slightly warm with your favourite hot drink and enjoy!