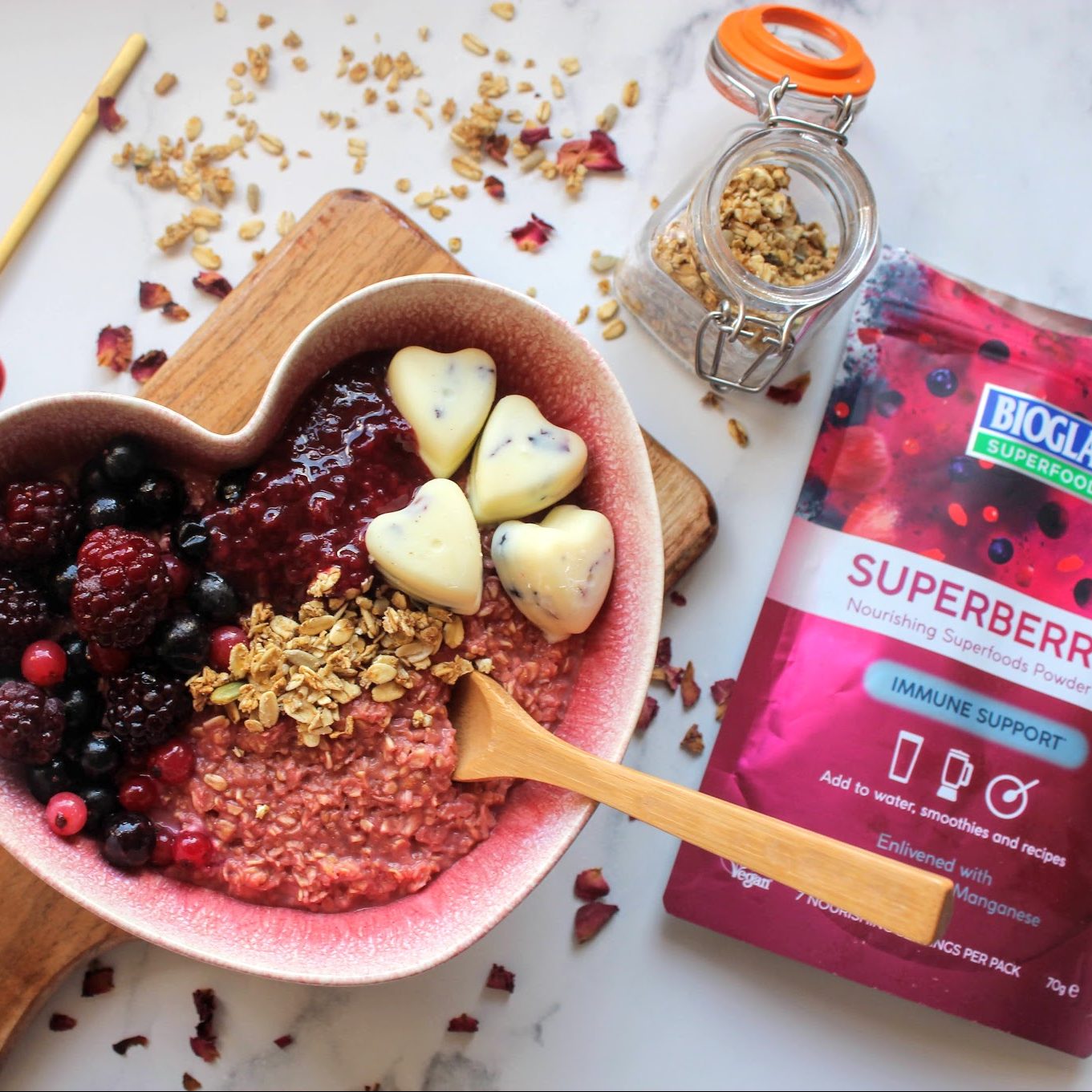 Valentine's Day Porridge Bowl
with Superberries

1

10 minutes
A porridge bowl full of love! This Valentine's Day Porridge Bowl with Superberries was made by one of Bioglan Superfoods ambassadors, SpamellaB. A pretty pink porridge topped with crunchy granola, berries, jam, and little white chocolate hearts.
Ingredients
Buy ingredients online at your selected retailer
50g oats
3 tsp Bioglan Superfoods Superberries
300ml milk of choice
2 tbsp maple syrup
Top with
Frozen berries
Reduced sugar jam
White chocolate hearts
Granola
Method
1. Cook the oats in a pan with the milk for 5 minutes until thickened, then remove from the heat and stir in the berries powder and maple syrup.
2. Spoon out into a bowl then add your toppings. Enjoy!