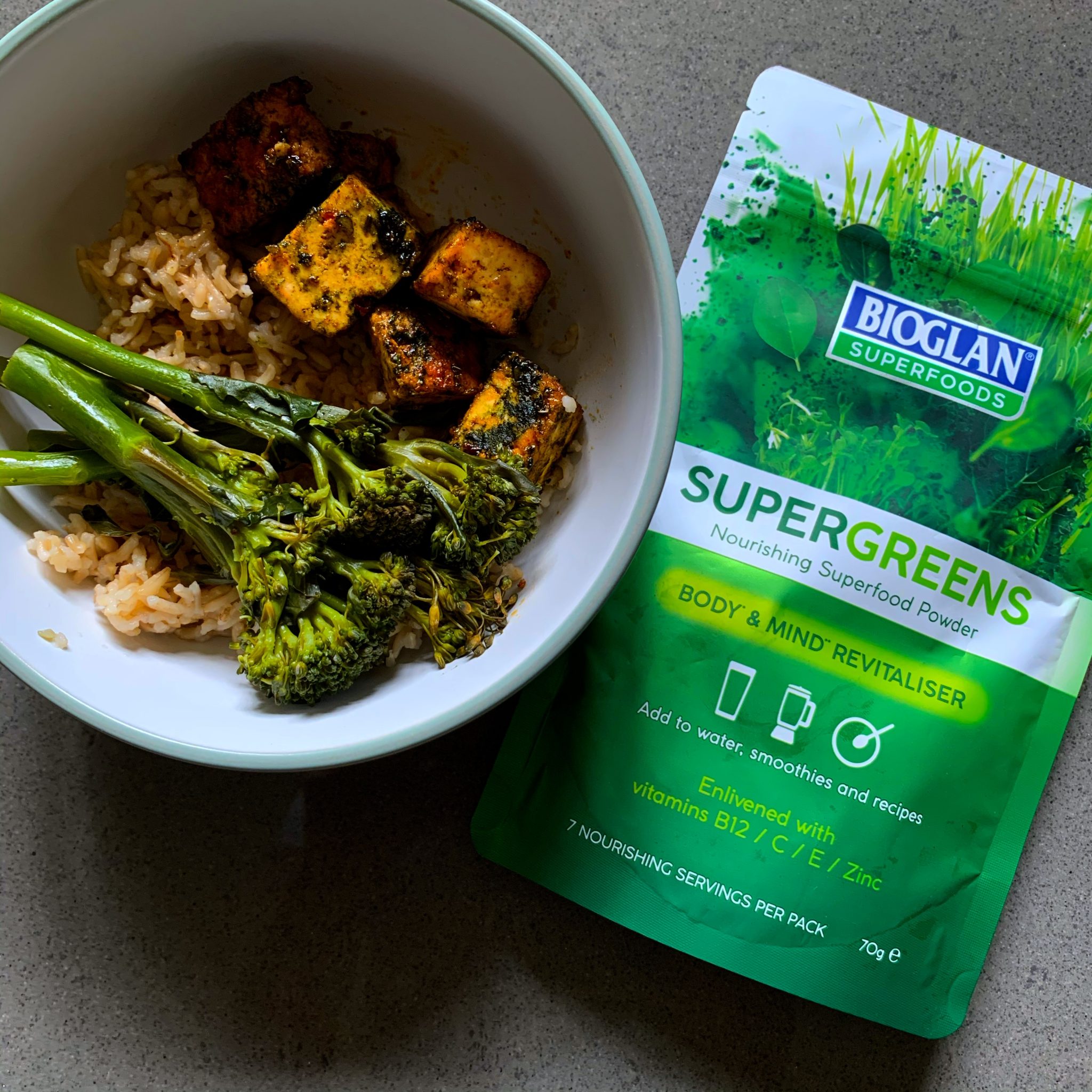 Tofu Rice Bowl
with Supergreens

2

Fifteen Minutes
This recipe for tofu, brown rice and broccoli with Supergreens is the perfect lunch as it's super simple and packed full of protein!
Ingredients
Buy ingredients online at your selected retailer
225g smoked tofu (we used Tofoo)
100g Tenderstem Broccoli
250g brown rice (we used the Tilda microwaveable rice)
1 tsp Bioglan Superfoods Supergreens
2 tbsp sweet chilli sauce
2 tbsp soy sauce
½ ginger paste
1 tsp paprika
1 tbsp sesame oil
Method
1. Steam the broccoli.
2. Whilst it is steaming, chop the tofu into small cubes.
3. Heat the sesame oil in a pan and add the tofu cubes for 3-4 minutes.
4. Add the soya sauce, ginger paste, paprika powder, Supergreens and sweet chilli sauce and mix it all together.
5. Cook the rice according to instructions and serve in a bowl adding the tofu and top with broccoli. Enjoy!