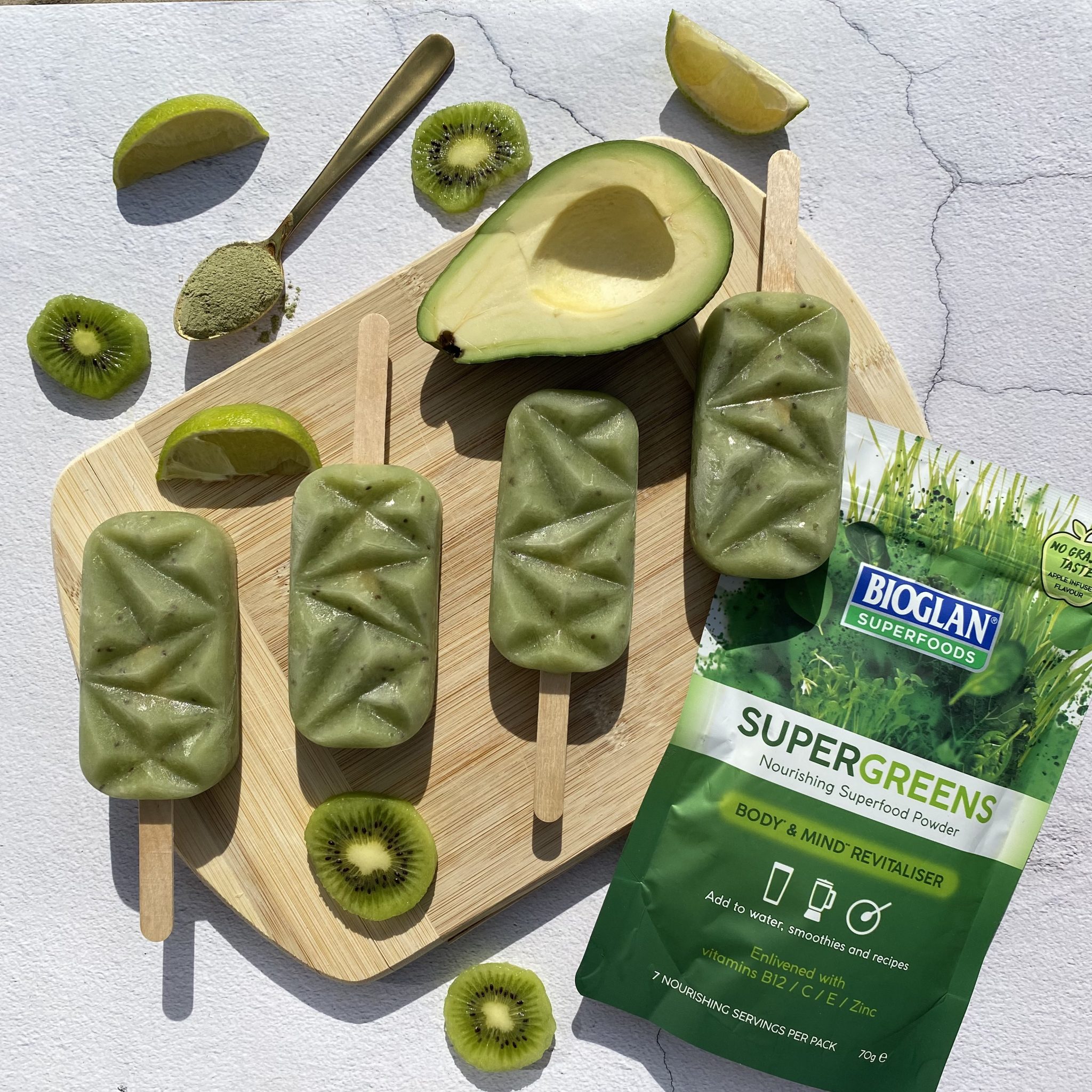 Supergreen Ice Lollies
with Supergreens

8

Two Hours Ten Minutes
Another amazing recipe from our partnership with nutritionist Amanda Hamilton. Refreshing, delicious and super healthy ice lollies with Supergreens.
Ingredients
Buy ingredients online at your selected retailer
1 tbsp Bioglan Superfoods Supergreens
1 avocado, cut into chunks
2 kiwi fruits, cut into chunks
400ml coconut water
1 lime, juiced
Method
1. Whizz all the ingredients in a blender until smooth, then pour into 8 lolly moulds.
2. Freeze for at least 2 hours. Enjoy!