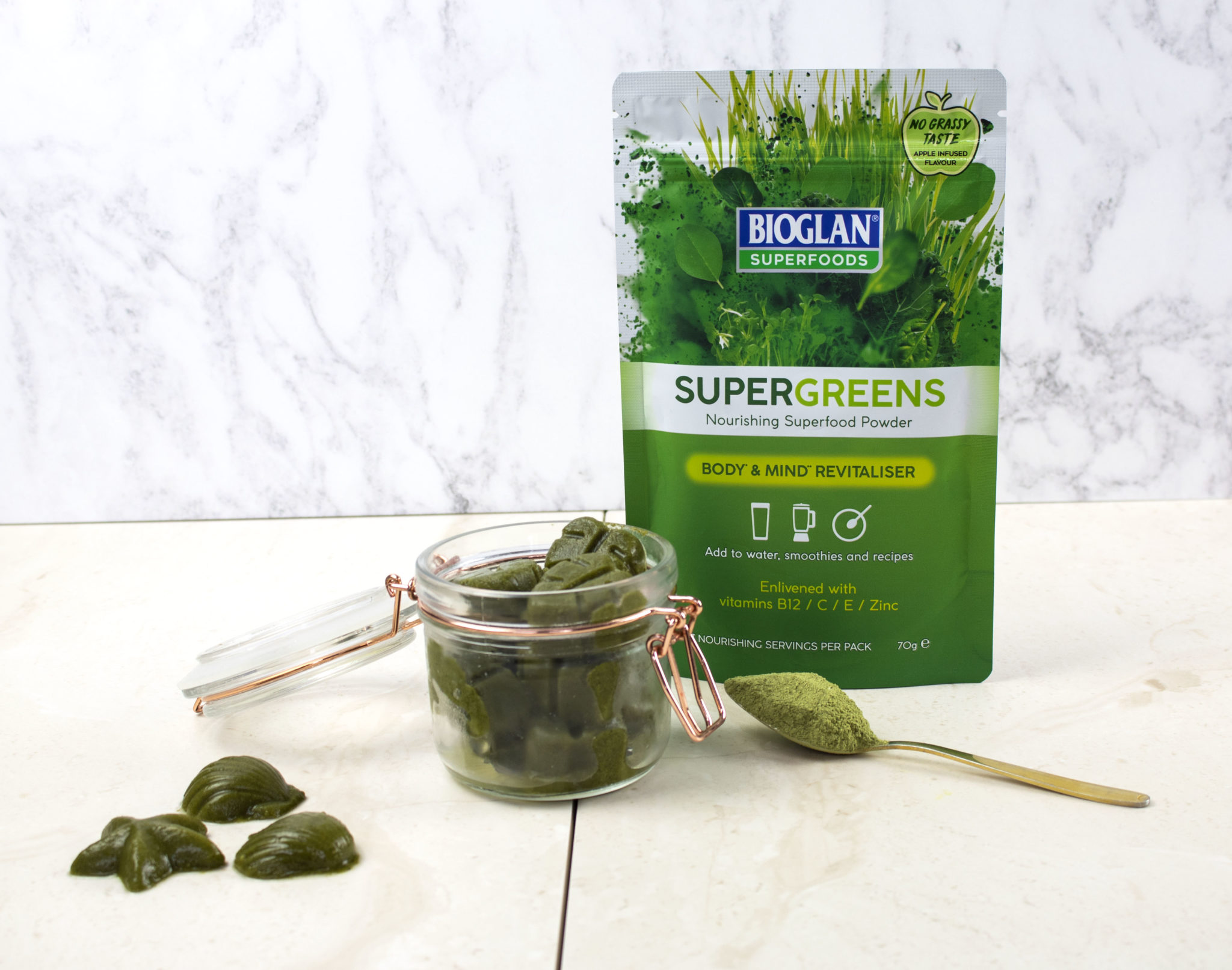 Super Gummies
with Supergreens

4

One hour and fifteen minutes
Looking for a sweet treat with a healthy twist? These Super Gummies made with Supergreens are the perfect afternoon treat to satisfy those sugar cravings.
Ingredients
Buy ingredients online at your selected retailer
6 tablespoons vegetarian gelatin or agar powder
½ cup freshly squeezed lemon juice
1 cup of green smoothie of your choice
2 tablespoons Supergreens
Method
In a medium saucepan, add the veggie gelatin over the lemon juice. Let it sit for a few minutes and start to dissolve. Whisk all the ingredients in the saucepan over medium heat until the mixture is warm - do not bring allow it to boil. Remove any foam from the top of the mixture.
Then you're ready to pour into silicone moulds or a pan lined with baking paper. Chill in the fridge for an hour until the mixture sets and then remove the gummies from moulds or slice them into cubes. You can store them at room temperature or in the fridge for up to 1 week.