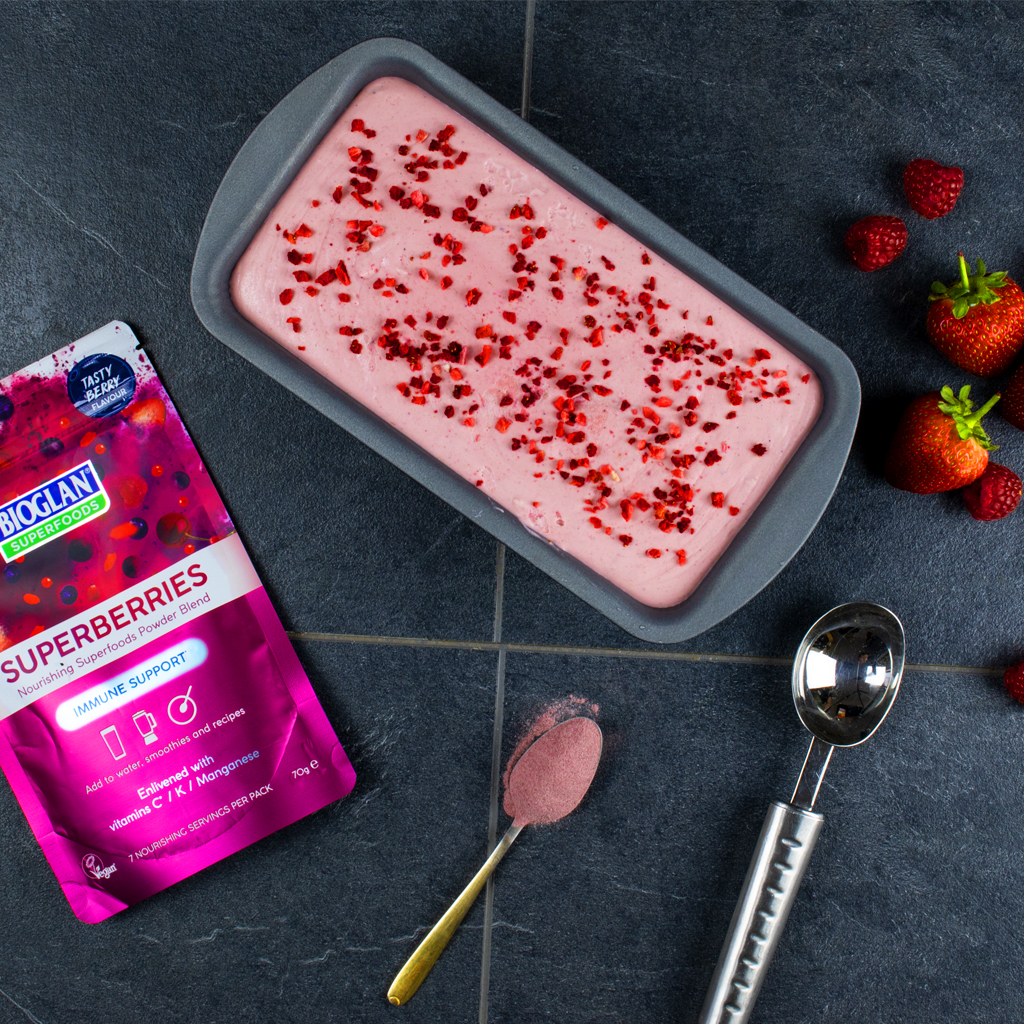 Strawberry Ice Cream
with Superberries

8

Six Hours Thirty Minutes
This super simple Strawberry Ice Cream made with our Superberries powder is so quick and easy to make – you don't even need an ice cream maker! You can alter this recipe and choose your flavour or toppings of choice.
Ingredients
Buy ingredients online at your selected retailer
2 cups of cold whipping cream
1 can of condensed milk (397g)
450g of strawberries
3 tablespoons of Superberries
Top with freeze dried strawberries (optional)
Method
Put your whisking bowl and whisk in the fridge for 15 minutes before you start - the colder everything is, the easier and quicker it will be to whip the cream.
Mash the strawberries in a bowl and keep them aside. In your mixing bowl add the whipping cream and condensed milk and set the mixer or to high speed until peaks form - be careful not to over mix, once you spot those peaks, it is time to add the mashed strawberries! Gently fold in the strawberries and then add to your freezer safe tin - we used a non stick loaf tin. Add your choice of topping, we chose freeze dried strawberries which gives it a lovely pop of colour.
Freeze the ice cream for at least 6 hours, the longer you leave it, the firmer it will be.