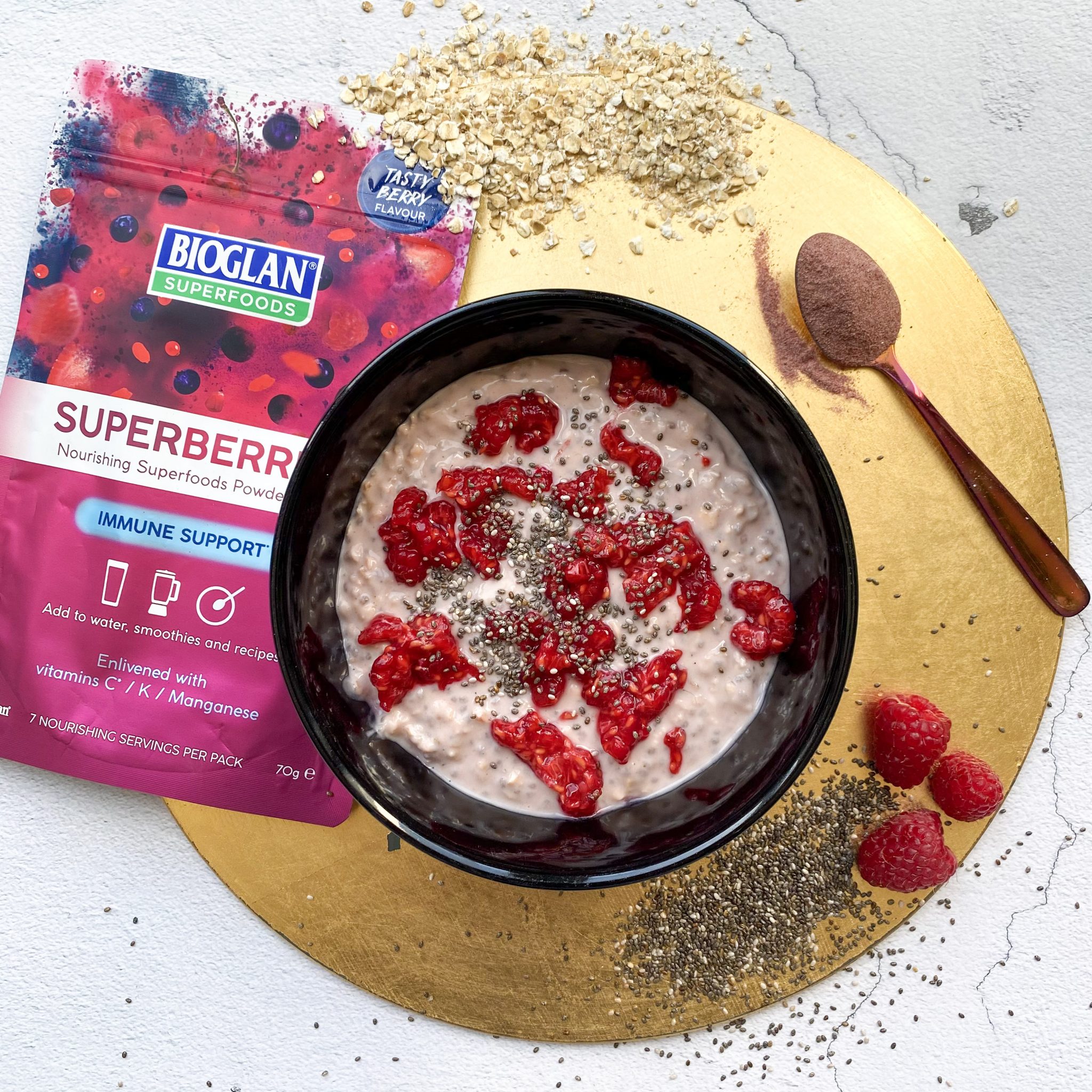 Raspberry Overnight Oats
with Superberries

1

Five Minutes (plus overnight refrigeration)
A healthy breakfast that can be prepared the night before if you're short of time in the morning. Nutritionist Amanda Hamilton has developed this recipe to include Superberries.
Ingredients
Buy ingredients online at your selected retailer
40g oats
125ml milk of choice
1 tbsp sweetener of choice (honey or maple syrup)
Pinch of salt
1 tbsp chia seeds
1 tbsp Bioglan Superfoods Superberries
125ml yoghurt (or additional milk of choice)
Small handful of raspberries, fresh or frozen
Method
1. Combine all ingredients in a bowl or jar that can be sealed and stir well.
2. Refrigerate overnight.
3. Serve hot or cold, garnishing with raspberries. Enjoy!