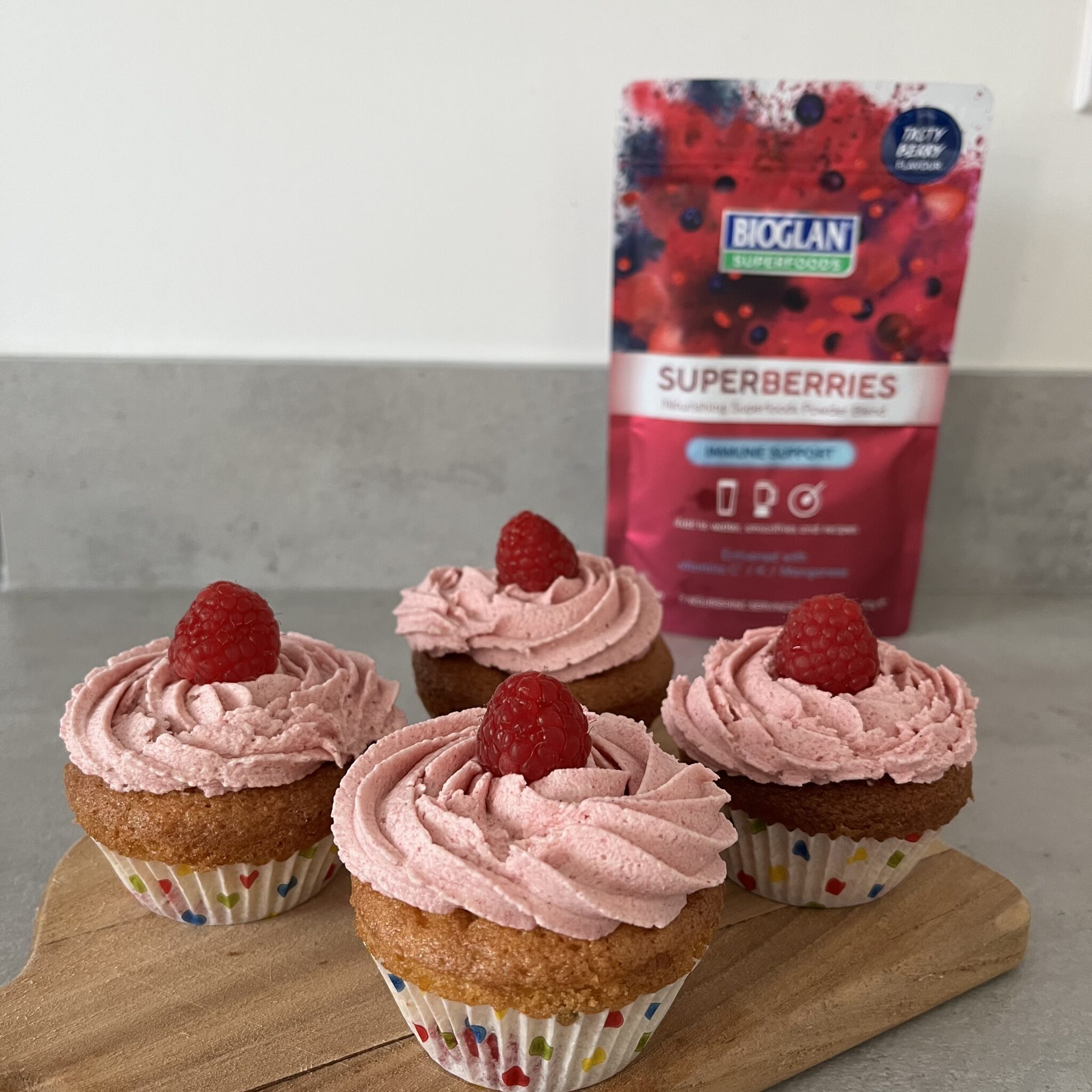 Raspberry Cupcakes
with Superberries

12

Forty Five Minutes
Have a go at making these fresh and zingy raspberry cupcakes for your next get together. Not only are they tasty, but the Superberries adds a nutrient top-up to the icing.
Ingredients
Buy ingredients online at your selected retailer
70g softened butter
3 medium eggs
170g caster sugar
170g self-raising flour
1 tsp baking powder
1/2 tsp vanilla extract
150g raspberries
For the buttercream:
350g icing sugar
125g soft butter
1 tbsp Bioglan Superfoods Superberries
Method
Preheat the oven 180C/350F/Gas mark 4. Place 12 cupcake cases into a cupcake or muffin tray.
Cream together the butter and sugar until smooth and pale in colour, then add the eggs one by one, stirring between each addition. Stir in the vanilla extract.
Add the flour and baking powder and stir until just combined. Half fill the cases and place 2-3 raspberries on top of the mix, slightly pushing them in.
Cover each raspberry with some more mix then bake for about 15-20 mins until golden and risen. Leave them to cool on a wire rack.
Meanwhile make the buttercream by mixing the icing sugar, butter and Superberries together with an electric hand whisk. Spoon into a piping bag and pipe on top of the cooled cupcakes.
Decorate with fresh raspberries and enjoy!